How to find 24 hours nucleid acid test centers
一键查询距您最近的24小时核酸采样点
There are 81 places in Xi'an where you can obtain a COVID-test around the clock, check out where they are.
全市81家机构, 看看哪家离你最近?
---
1. Open the Xi'an Health App or Mini-Program
手机应用市场搜索"i西安",下载APP或长按识别二维码,进入下载页面、"i西安一码通"小程序;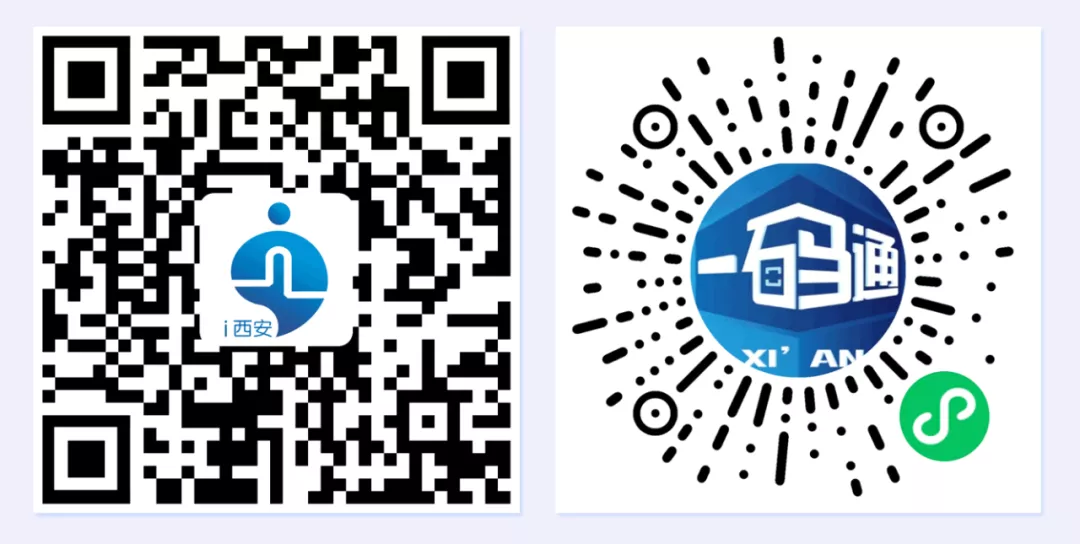 2. Choose the button left up【核酸采样点查询】
选择【核酸采样点查询】(简称:核酸采样点)服务;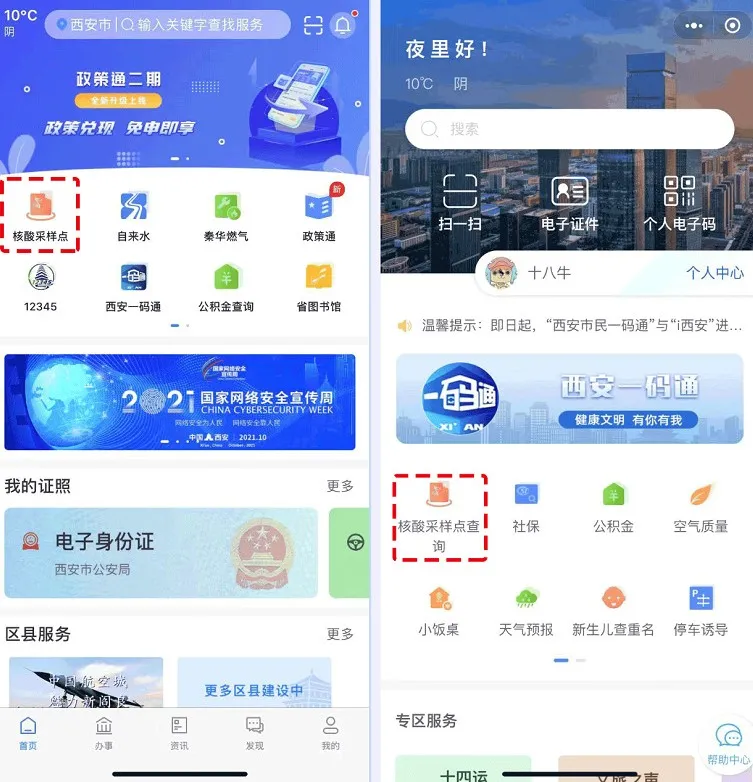 3. Find the name, phone number and address of test centers near you
查询机构名称、电话、地址、导航;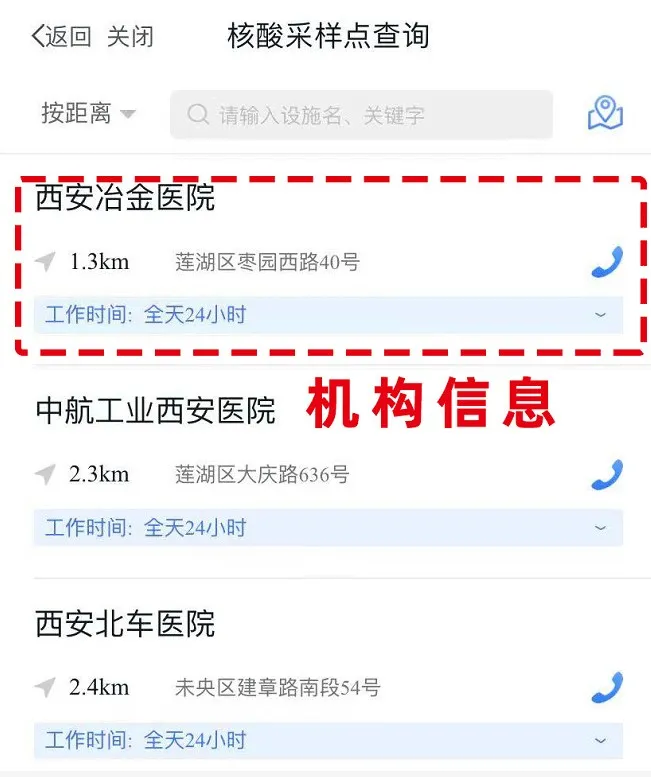 4. Click on the arrow symbol for GPS guidance
点击【导航图标】可查询前往机构的路线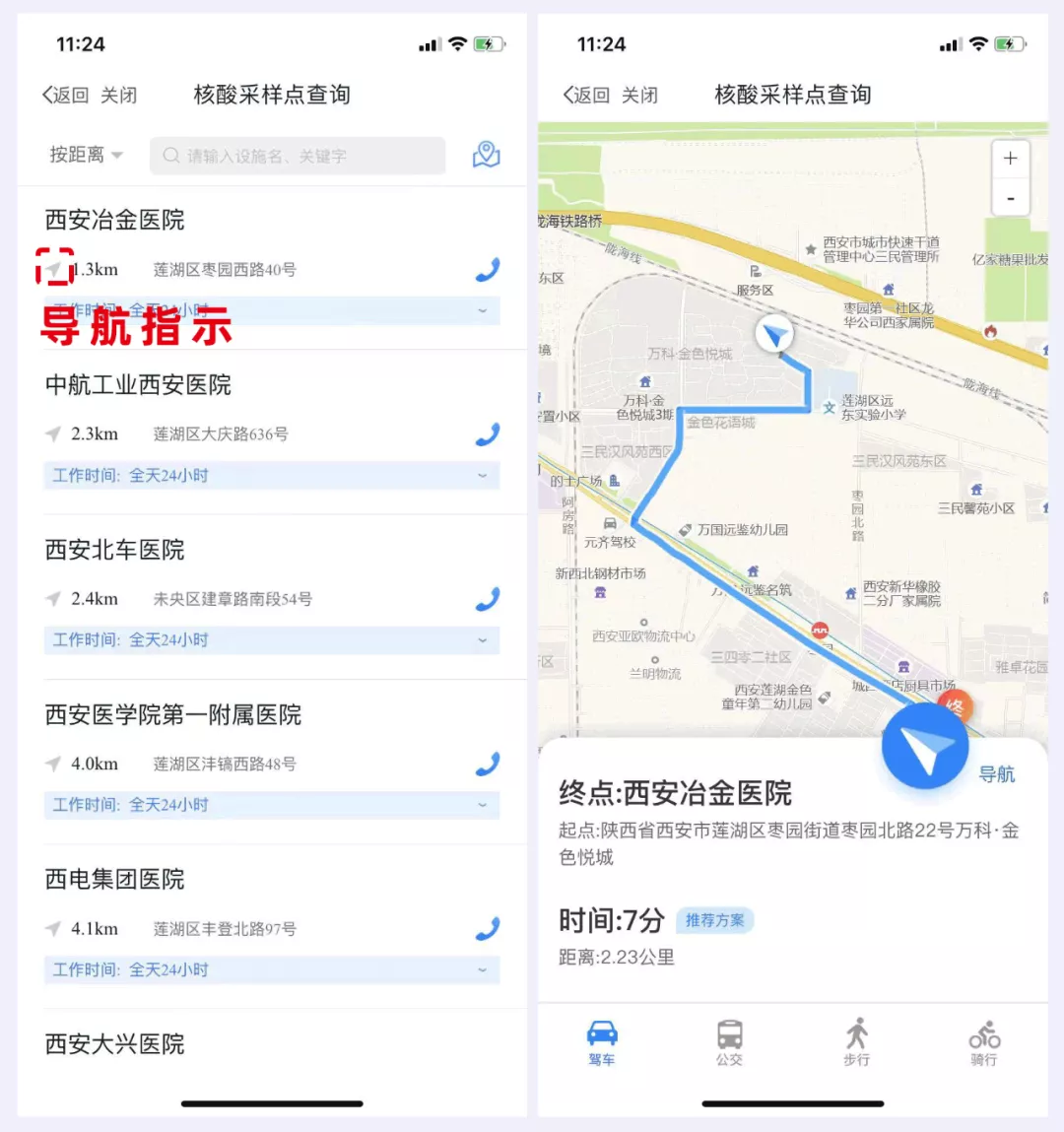 How to check the COVID test result
如何查询核酸检测结果?
After the institution has process your nucleic acid test, you should be able find the test result in your Xi'an Yimatong Health App.
完成核酸检测后,市民可根据机构通知时间,点击西安一码通服务-我的电子码;或选择核酸结果查询服务,即可查询检测结果。