If you are looking for some good Japanese food in Xi'an, we have created a list for you!
KOI 锦䲞日本料理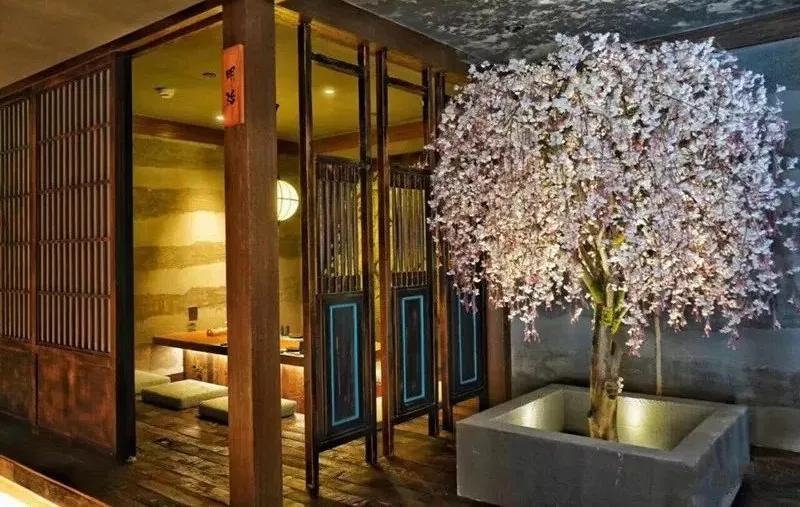 One of the highest quality Japanese restaurant in Xi'an. Besides table seating, there are also private rooms, perfect for couples or group of friends who want more privacy. They serve Kaiseki, a traditional multi-course Japanese meal and the price ranges from 400 RMB to 800 RMB.
西安优质又稳定的日料餐厅,独立间隔,适合情侣或者朋友一起前往。餐厅主打会席料理套餐,每人份套餐价格在400元到800元不等。
Opening hours: 10:00 – 22:00
Tel: 029-83699822
Address: A1303, SKP13, opposite to Chang'an International outside South Gate 
南门外长安国际对面SKP13楼A1303
---
Nigio Izakaya 奈九居酒屋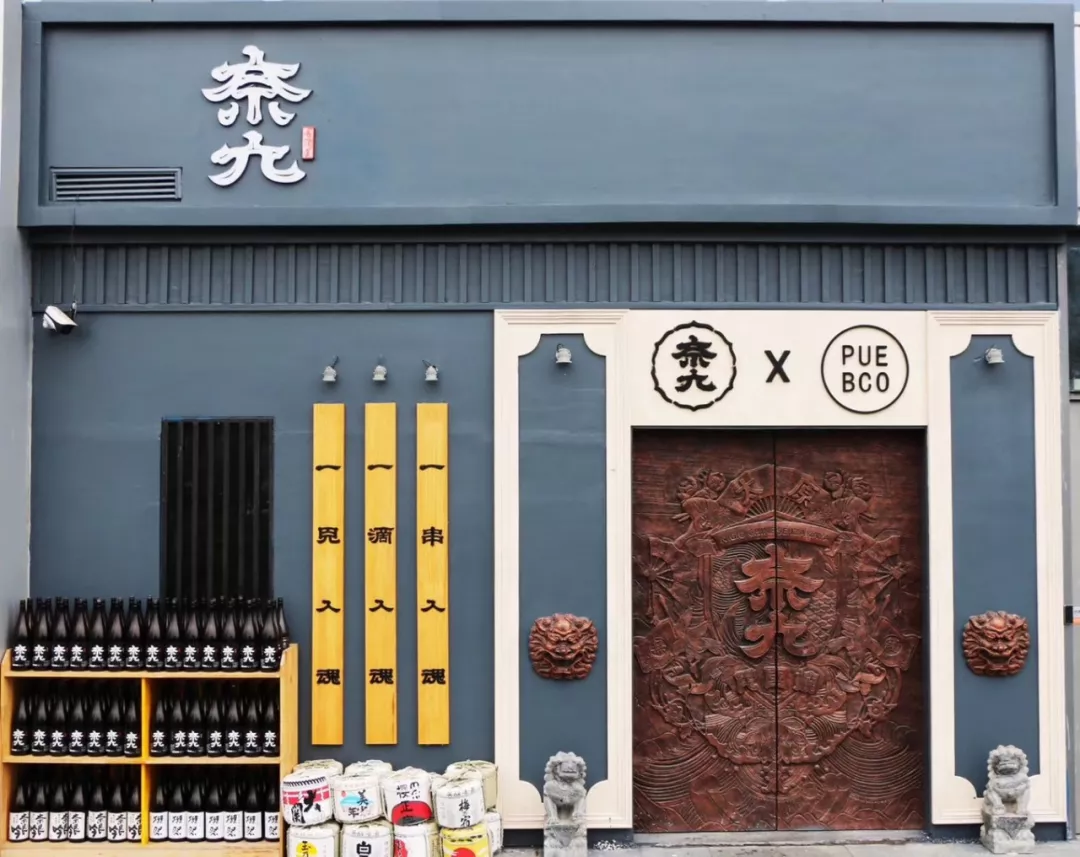 The name of "Nijio" is homonymous with "love wine" which also indicates the style of the Izakaya. It is in collaboration with PUEBCO, a Japanese household appliance brand. There is an area specifically for displaying industrial style products made of leather and brass, which matches the interests of young people.
"奈九"的店名谐音于"爱酒",以暗示该店爱酒的风格。与日本生活器具品牌PUEBCO相结合,在就餐区之外开辟杂货商品展示区域。PUEBCO品牌的生活杂货大多为皮革、黄铜等材质的工业风生活小物件,兼具实用性与设计感,其风格与奈九餐厅所营造的年轻人喜欢的氛围相契合。
Opening hours: 11:30-14:00 / 17:30 – 01:00
Tel: 029-88899957
Addresses: Qujiang district, Furong West Road, Furong Xintiandi 3 building, 1F
芙蓉西路芙蓉新天地3号楼一层(曲江书城旁)
Yanda district, Keji Road Jinqiao Int'l Plaza 1F
雁塔区科技路金桥国际广场1层
(They have a few other stores in Xi'an)
---
Japanese Crab Cuisine 蟹一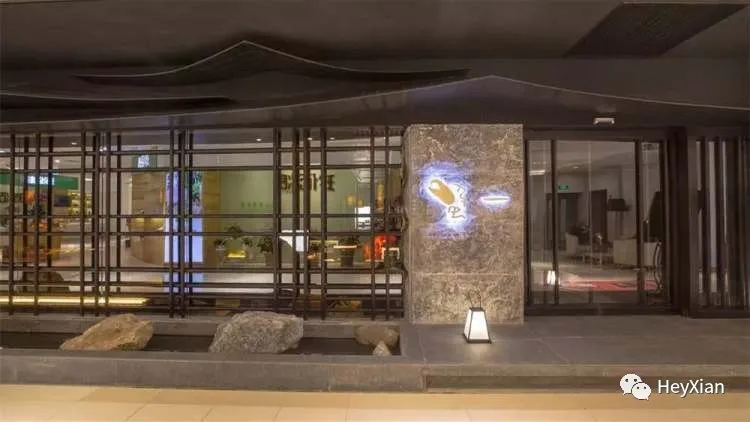 The first and only crab themed restaurant in Xi'an. Almost every dish here use fresh crabs as its ingredients.
以蟹为主题日料餐厅,在西安既是首家也是目前唯一一家。蟹一料理店内每天供应鲜活日本名蟹,现杀现做,几乎每一道菜肴都围绕蟹展开。
Opening hours: 11:30-14:00 / 17:30 – 21:30
Tel: 029-89358660
Address: 4F, West Zone, Flower City Square, Zhujiang Times Square, outside South Gate 
南门外珠江时代广场世纪金花四层西区
---
Fan 梵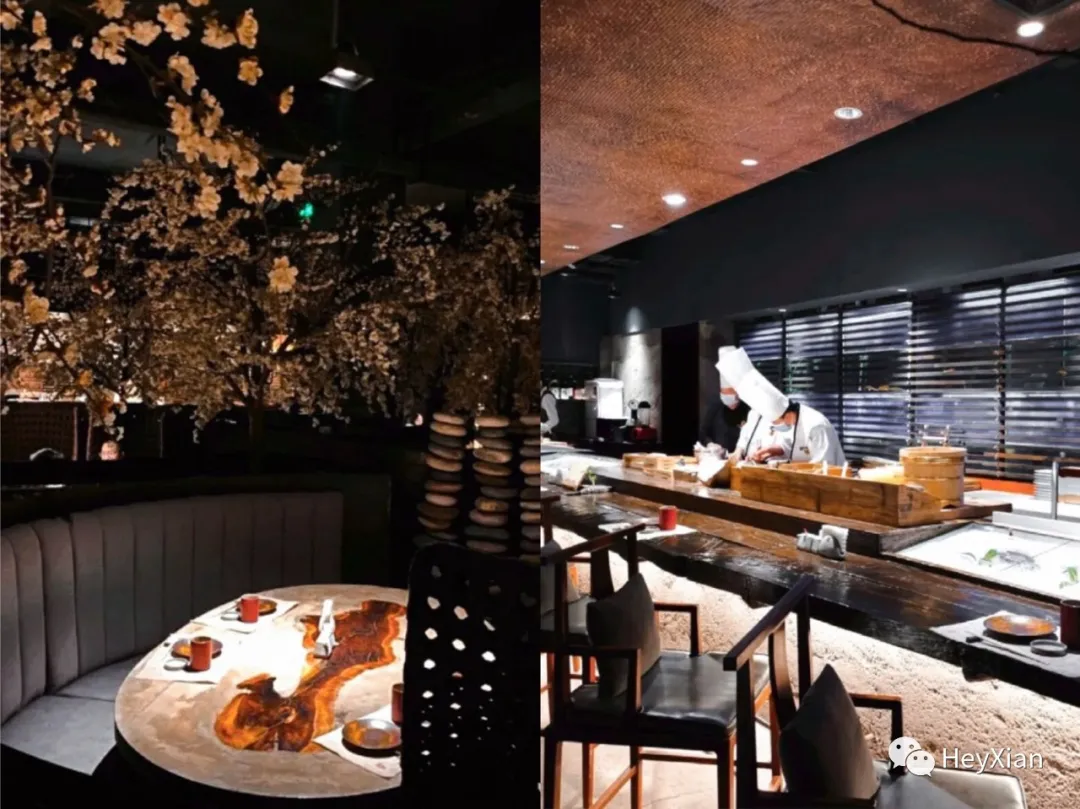 Here, you can eat the latest seafood from Nagasaki, Japan. It is best to visit in the evening if you want to taste the freshest seafood on the day. The signature dish is Unadon (eel rice), the eels are grown in the fish tank in the restaurant and they are freshly grilled.
在梵可以吃到最新到店的海货,食材来源于日本长崎。想要吃到当日最新鲜的海味,晚市是最佳推荐时段。鳗鱼饭是梵的招牌菜式,活鳗被养殖在餐厅内的鱼缸中,食客可视,现点现杀。
Opening hours: 11:30-14:00 / 17:30 – 22:00
Tel: 029-86517517
Address: Unit 1, Level 1, Building 8, Furong Xintiandi 
芙蓉新天地8号楼1单元1层
---
Honkaku Sushi 本格寿司
Honkaku Sushi is well-known in Beijing. It is also a highly-rated Japanese restaurant among expats and celebrities. All the ingredients used here are top tier and fresh, there are hairy crabs, king crabs, peony shrimps and French oysters. The prices are also reasonable.
本格寿司在北京美食圈以及驻京日本人中都较有名气,也是明星到店率相当高的一家日料餐厅。本格寿司的食材新鲜,其中不乏顶级食材,如毛脚蟹、帝王蟹、牡丹虾、法国生蚝,在这里都能吃到,并且价格合理。
Opening hours: 11:30-14:00 / 17:00 – 23:00
Tel: 029-88896373
Address: North side of Bank of Beijing, Yamei building, 39 Keji Road 
科技路39号亚美大厦北京银行北侧
---
Sakura Machi 樱花町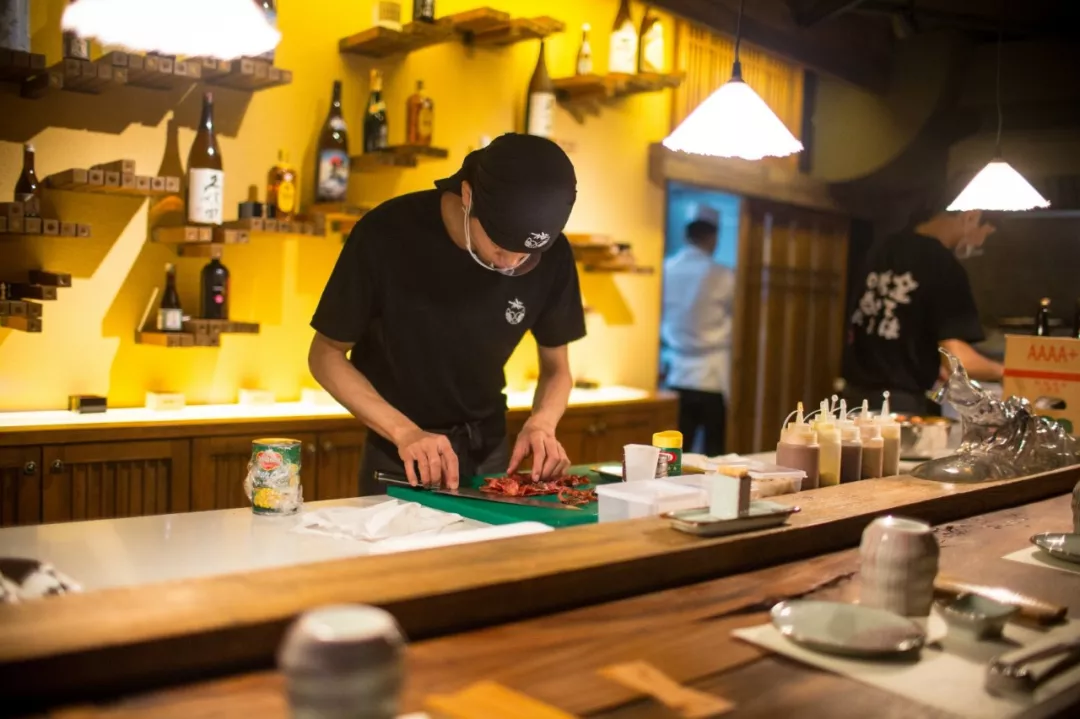 Sakura Machi has all the elements a Izakaya has, from broiling, roasting, boiling, to sauting. Japanese fried chicken is the most popular snack here. In addition, there are a range of alcoholic drinks to choose from, such as draught beer, sake and soju.
樱花町有着一间居酒屋该有的餐饮元素,烤、炸、煮、煎。而日式炸鸡块是樱花町的人气小吃。除此以外,这里的酒类丰富,有生啤、清酒、烧酒等。

Opening hours: 10:00 – 22:00
Tel: 029-62962300
Address: 3F, Men's department, East Zone, Flower City Square, 33 Keji Road 
科技路33号世纪金花3楼男装东区
---
Sugita Komachi 杉田小町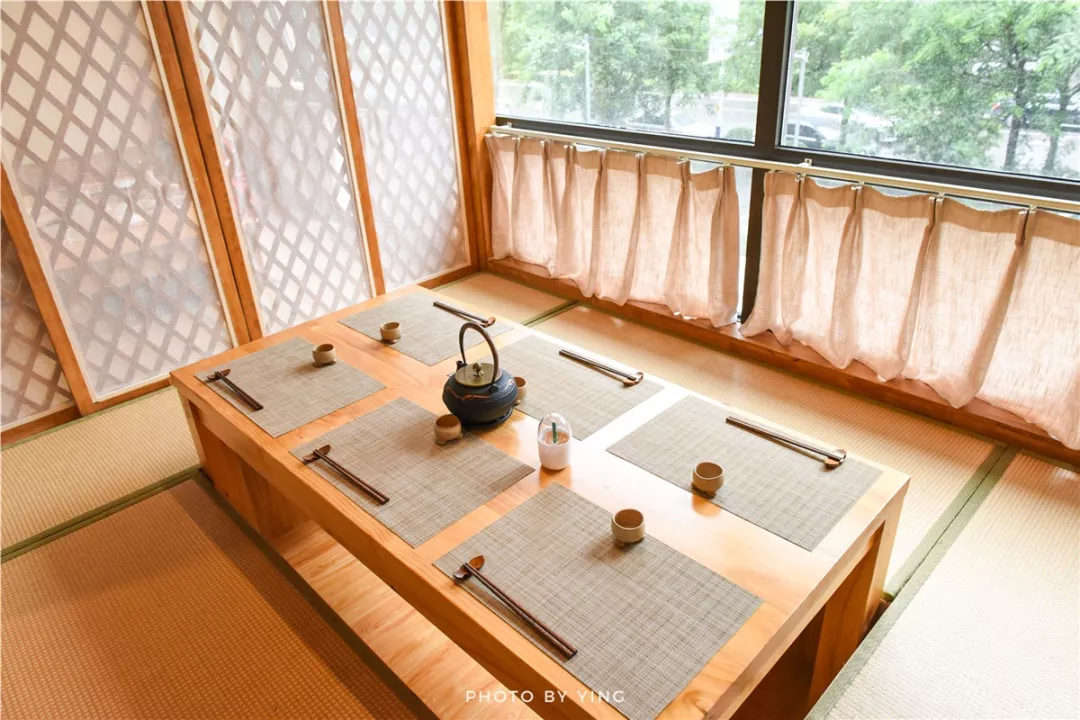 In addition to the regular dining area, there are a total of 7 tatami private rooms (composed of two 6-people rooms, one 4-people room and one 10-people room) which required to book in advance. Sugita Komachi uses fresh ingredients to cook every day. Since the chef has studied in Japan for nearly 20 years, his techniques are professional and the food tastes authentic.
除了常规的用餐区,这里还有一共7个榻榻米包间,由两个6人间,一个4人间和一个10人间组成,需要提前预约。杉田小町每天都用活鲜来制作美味,主厨更是在日本学习了近二十年,手法和味道都非常正宗。
Opening hours: 11:00-14:00 / 17:00 – 22:00
Tel: 029-81704884
Address: 200m east of the cross between Fengcheng 2nd Road and Taihua Road (north side of Wanda, Daming Palace) 
凤城二路与太华路十字东二百米路北(大明宫万达北侧)
---
HeSiShi 和四时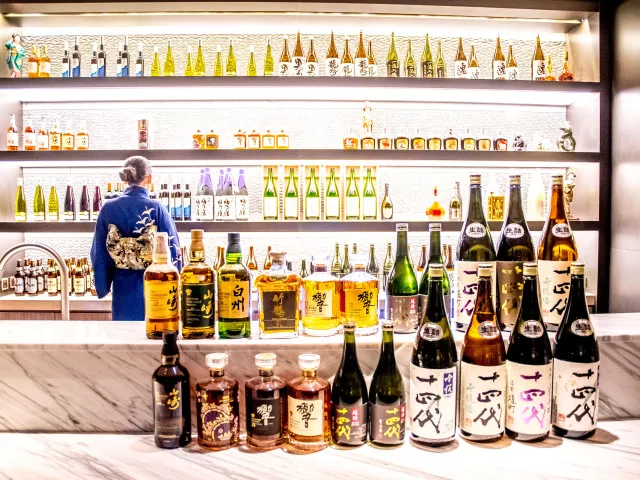 The restaurant has different menus for different seasons. They also have a unique wine culture, on top of the bar, you can see a lot of Japanese famous wines. It is said that these Japanese wines were produced in the 60s and 70s. These top tier antique wines were bidded by the owner in various aunctions and many of which are hard to buy in Japan.
这家店遵四季变换之法则,取四季时节之食材,创造天然之美味,遂以"和四時"为名。不得不提的是和四時的酒文化,在和风吧台之上,陈列着一眼望不穿的日本名酒,据说这些产自六七十年代的日本名酒,都是店主在拍卖会所得的顶级古董酒,其中很多在日本都很难买到。
Opening hours: 18:00 – 22:00
Tel: 029-68775777
Address: Shop 6, 3F Gpark Commercial District, 22 Xinghuo Road, LaoChengGen 
星火路22号老城根Gpark商业街区3F-06号商铺
---