To effectively prevent and control the current pneumonia epidemic of a new coronavirus, Shaanxi Province initiated the level-1 public health emergency plan on January 25. Although nationwide COVID-19 control efforts have achieved initial results, but the turning point is yet to come. We can neither tell for sure how the epidemic may further develop nor rule out its possibility of recurrence. The situation remains severe and complex, allowing no room for laxity.
Do you have a fever and/or other symptoms of COVID-19? Not all the hospital accepts you, you need to go to one of them listed below in the picture. Most clinics are open 24 hours and some are specially equipped to diagnose the COVID-19, with isolation areas and dedicated channels for disinfection.
List of Xi'an Medical Institutions for fever clinics: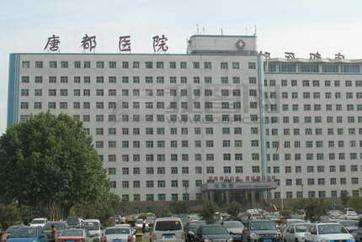 Address: No.1 Xinsi Rd,. Baqiao District
地址: 灞桥区新寺路1号
Website: http://tdwww.fmmu.edu.cn/
Tel.: 029-84777777
---
The First Affiliated Hospital of Xi'an Jiaotong University 西安交通大学第一附属医院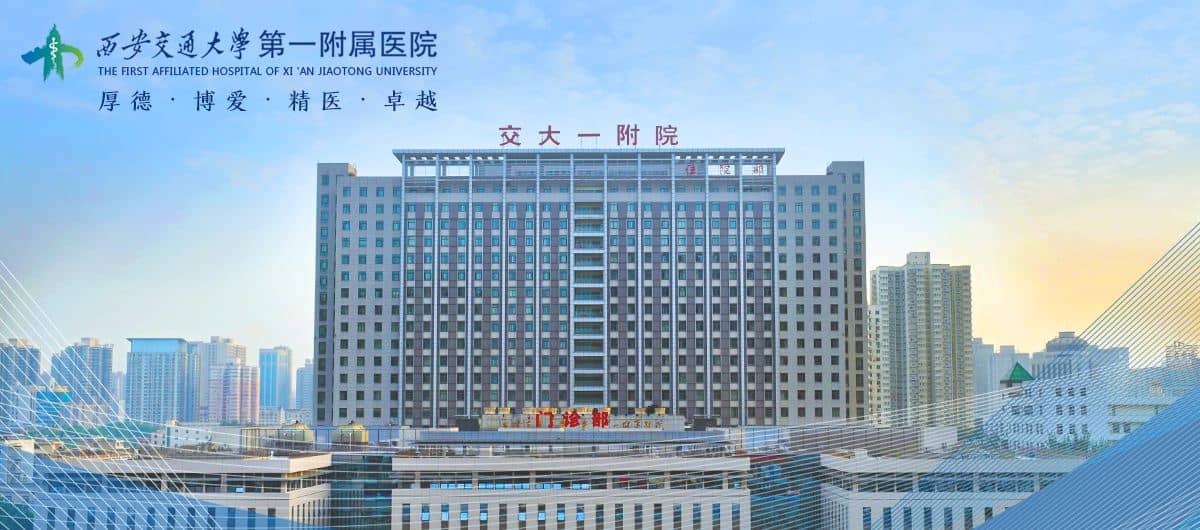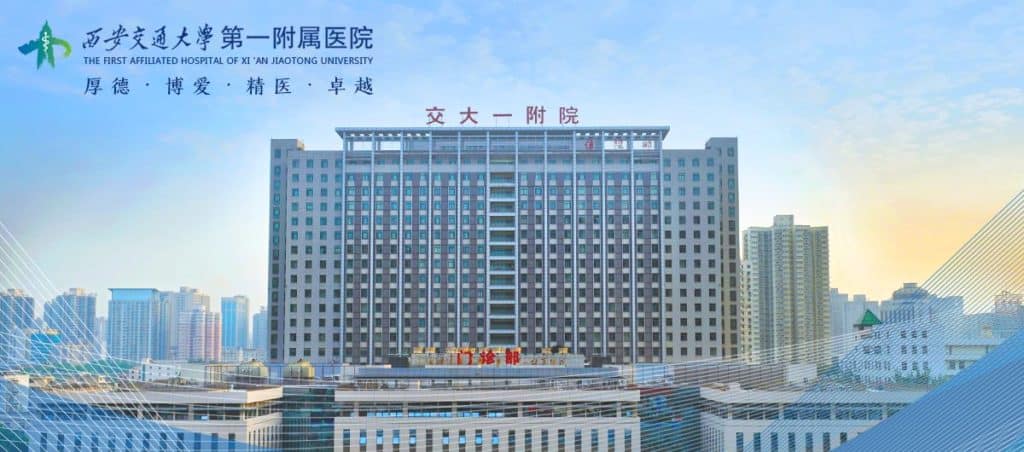 Address: 277 West Yanta Road,
地址: 雁塔西路277号
English website: http://www.en.jdyfy.com/
Tel.: 029-85323112
Designated medical treatment
西安交大一附院为省级外籍确诊病例定点收治医院。各市(区)均设有境外输入病例定点收治医院。
The First Affiliated Hospital of Xi'an Jiaotong University is a provincial designated hospital for the treatment of confirmed foreign cases. All cities (districts) have designated hospitals for the treatment of imported cases.
---
The Second Affiliated Hospital of Xi'an Jiaotong University 西安交通大学第二附属医院 (Xibei Hospital 西北医院)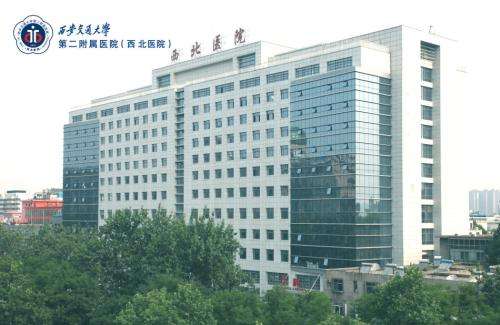 Address: No.157 Xiwu Rd,.
地址: 西五路157号
English website: http://www.en.2yuan.xjtu.edu.cn/
Tel.: 029-87679000
---
The Second Affiliated Hospital of Xi'an Medical University 西安医学院第二附属医院: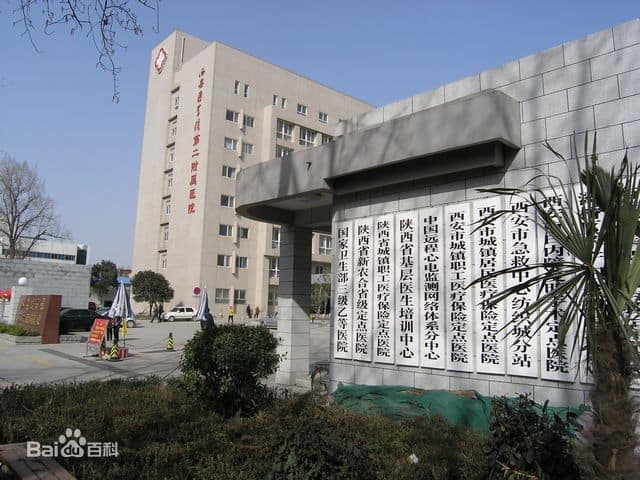 Address: No.167 Fangdong Street, Dongjiao Fangzhicheng
地址: 东郊纺织城纺东街167号
Website: http://www.xy2fy.com.cn/
Tel.: 029-83553297
---
Shaanxi Provincial People's Hospital 陕西省人民医院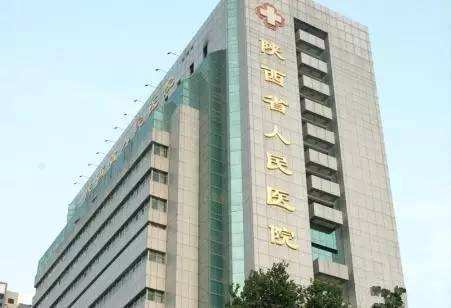 Address:
地址: 友谊西路256号
Website: http://www.spph-sx.com/index.htm
Tel.: 029-85251331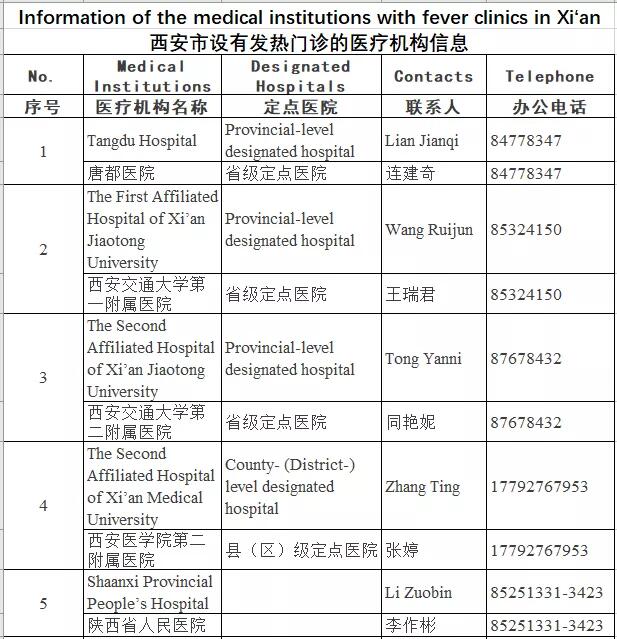 If you need medical treatment, please contact the following designated hospitals, or call the 24-Hour Medical Advice Line: 12320 (Shaanxi Health Hotline).
HeyXian daily updates the important stats and facts about COVID-19 in Xi'an, you can check the new confirmed, suspected, cured cases in different districts by clicking the link.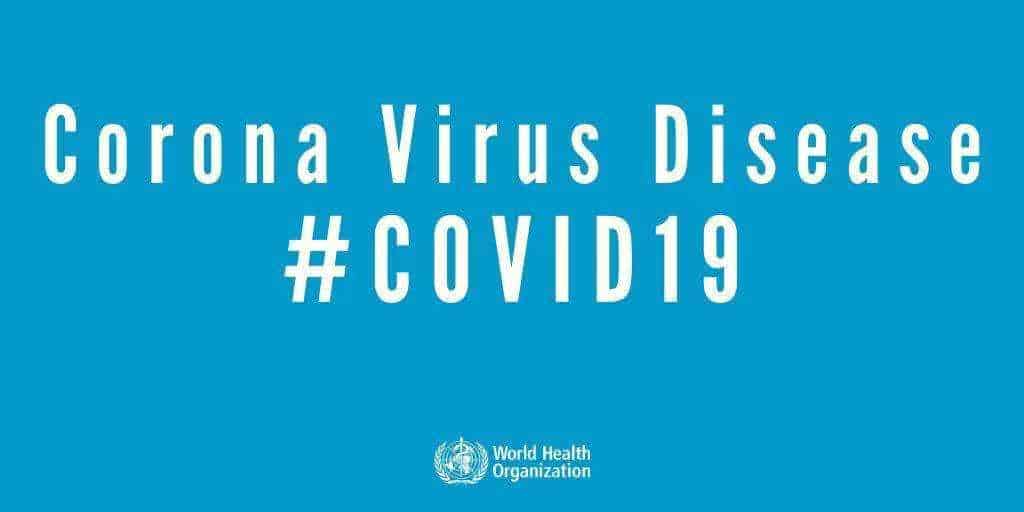 If you have any questions or need assistance or service concerning the pneumonia outbreak caused by the novel coronavirus, please call the 24-hour hotline of Shaanxi Provincial Foreign Affairs Office: +86-29-87290355
Or the service hotlines of the following institutions:
Shaanxi Provincial Health Commission: 029-89620600
Shaanxi Provincial Department of Culture and Tourism: 029-85261059
---
Clinics, Hospitals and Healthcare for other diseases
Clinics
Global Doctor China is a part of Singapore Fullerton Medical Group. Xian clinic is a branch of Global Doctor group, their multi-lingual medical team provides excellent primary care and family medicine to the expatriate communities and local residents in Xian. The new medical center locates at the Hi-Tech area and the size is over 800 square meters. It provides out-patient services / 24hrs emergency assistance / specialist referral / admission arrangement / in-patient nurse care / hotel visit / Dental care / insurance direct-billing / membership plan etc. The clinic cooperates with our Beijing Alarm Center which is able to provide medical evacuation / repatriation worldwide. The Xian clinic working language: English, Korean, Chinese.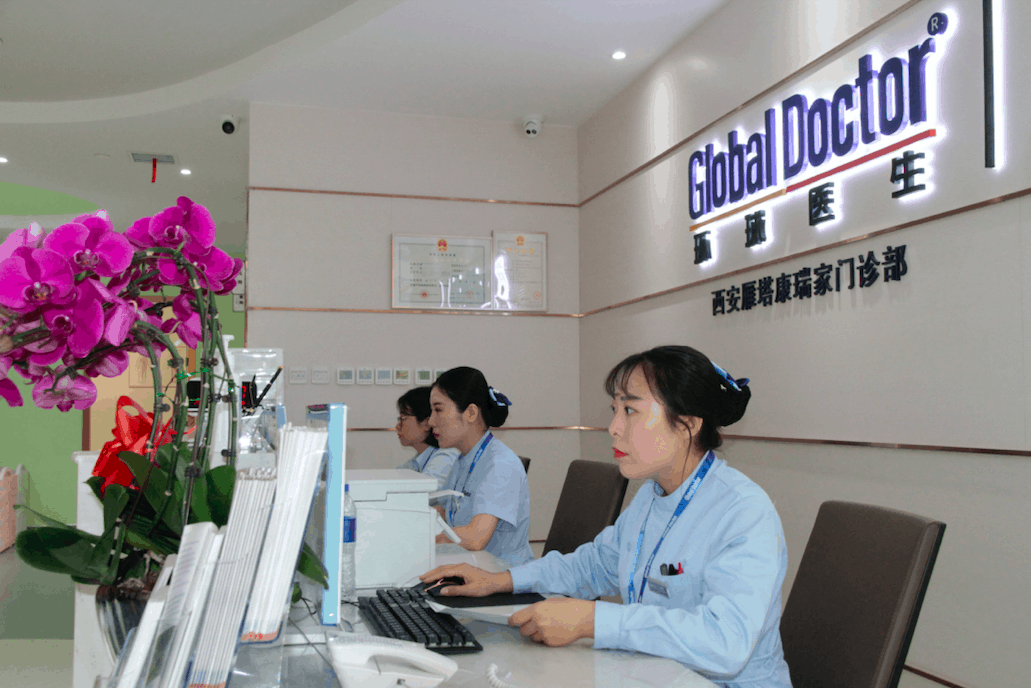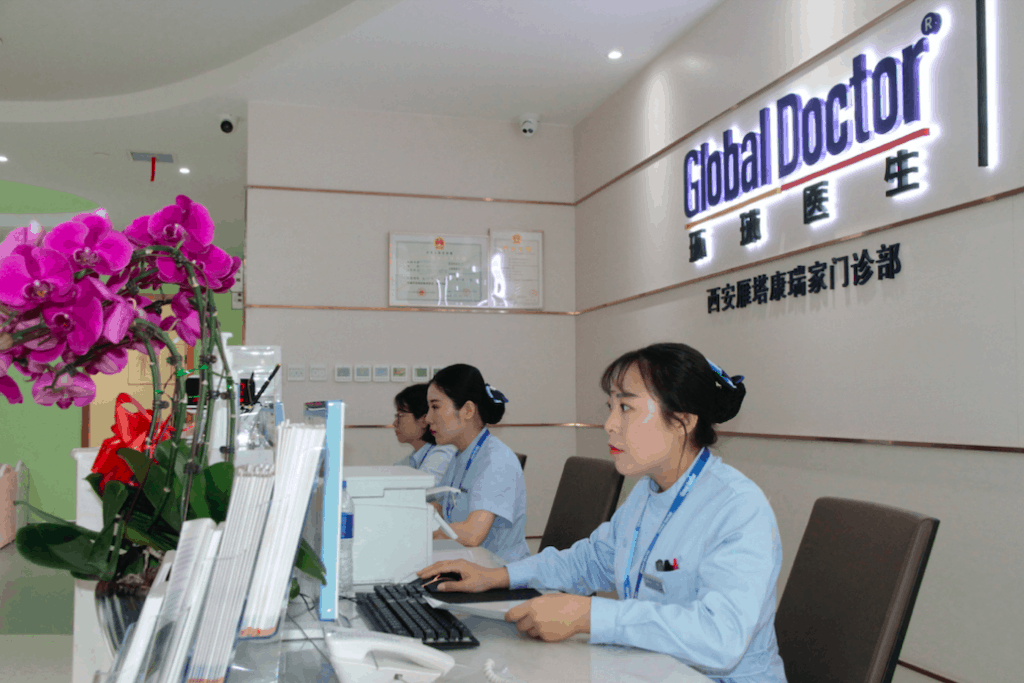 Address: 8F, Yongli International Financial Center, JinYe 1st Road, Hi-tech Zone, Xi'an
西安市高新区锦业一路永利国际金融中心8层环球医生
Tel.:
Clinic Tel:+86(29)8111 2673
After Hours On Call:+86 173 9175 7290
Hospitals
Xi'an No.4 hospital started to provide international medical service in 2015. Specific inquiry desk with introduction and guidance of English, Korean and Japanese is set up on the first floor of the outpatient building.
For more info. please click the link of its international medical service website (with English, Korean and Japanese introductions and guidance)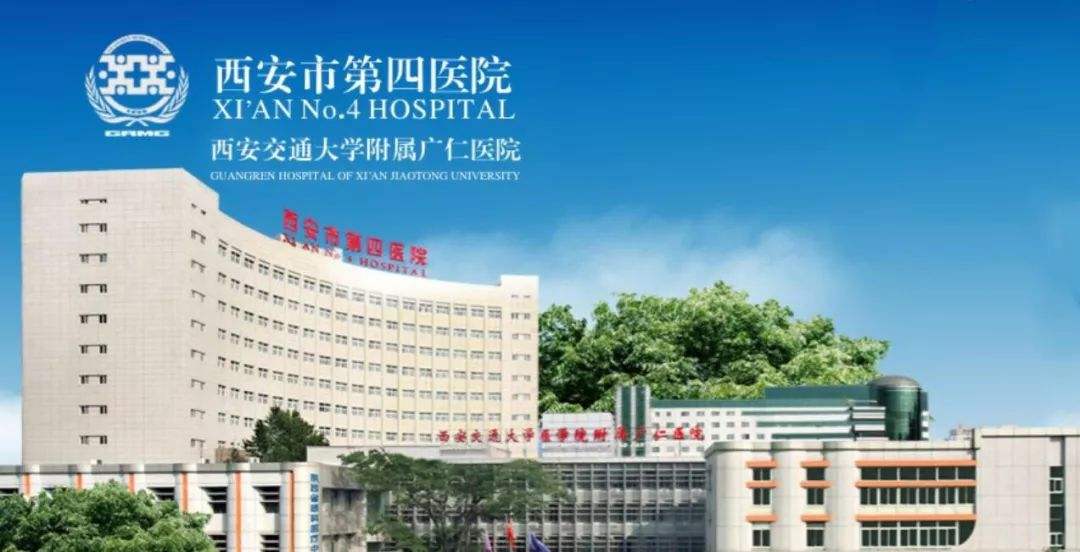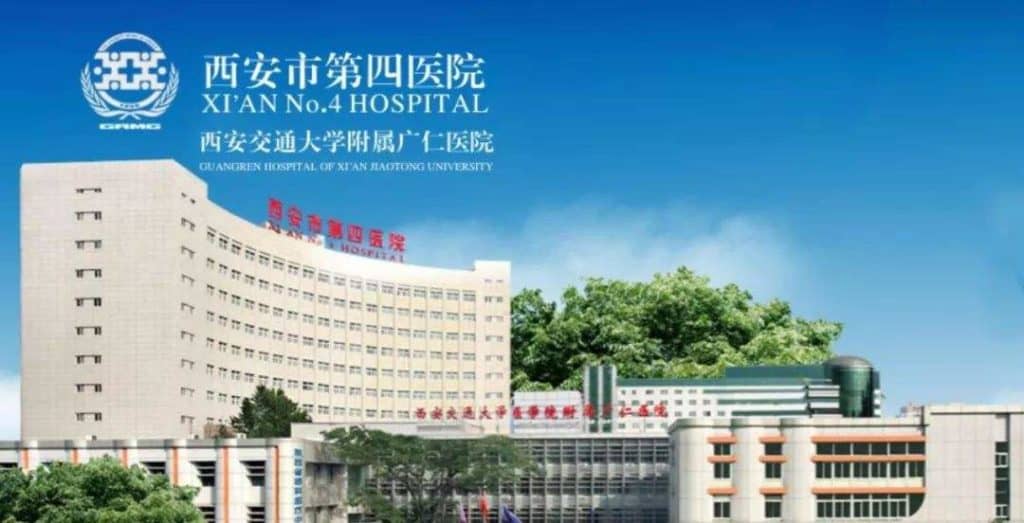 Address: 21 Jiefang Road, Xincheng District
地址:新城区解放路21号
Tel/电话:029-87480785; 029-87480908,87480889
---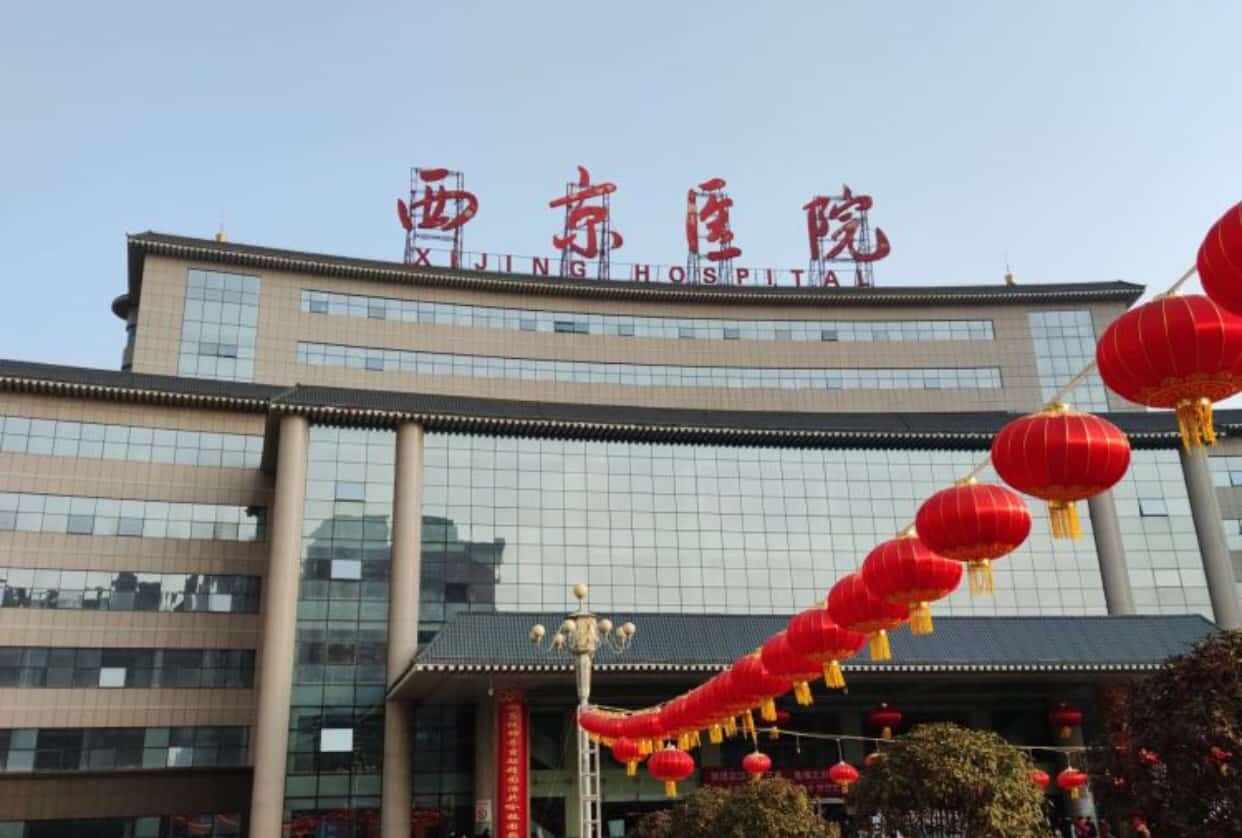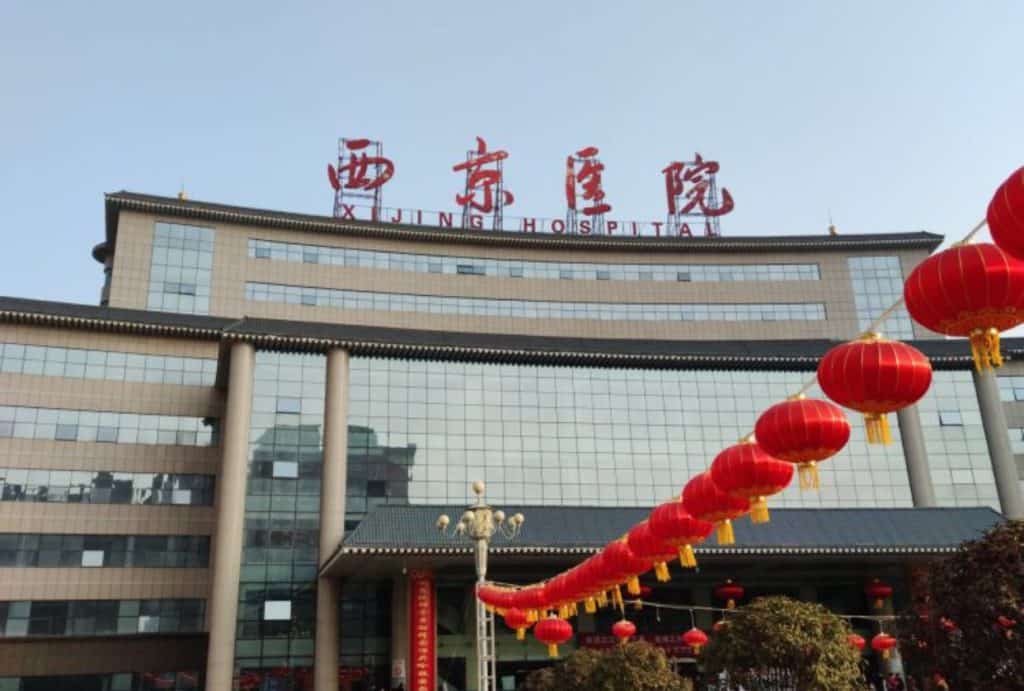 Address: 127 Changle west road, Xincheng District
地址:新城区长乐西路127号
Website: https://www.fmmu.edu.cn/en/
Tel/电话:029-84775507
---
There's an international department on the third floor of outpatient building in Gaoxin Hospital.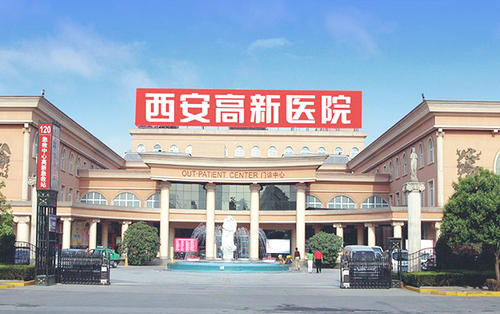 Address: 16 Tuanjie south road, Gaoxin District
地址:高新区团结南路16号
English website:http://www.gxyy.net/en/index.php
Tel/电话:029-88330088
---
Xi'an International Medical Center 西安国际医学中心医院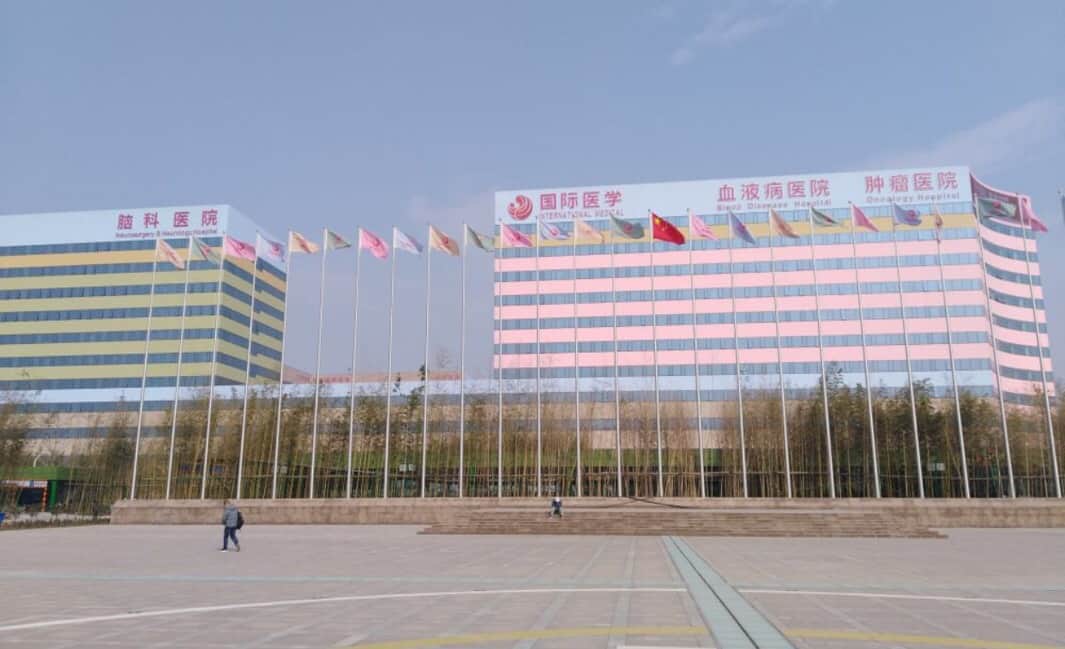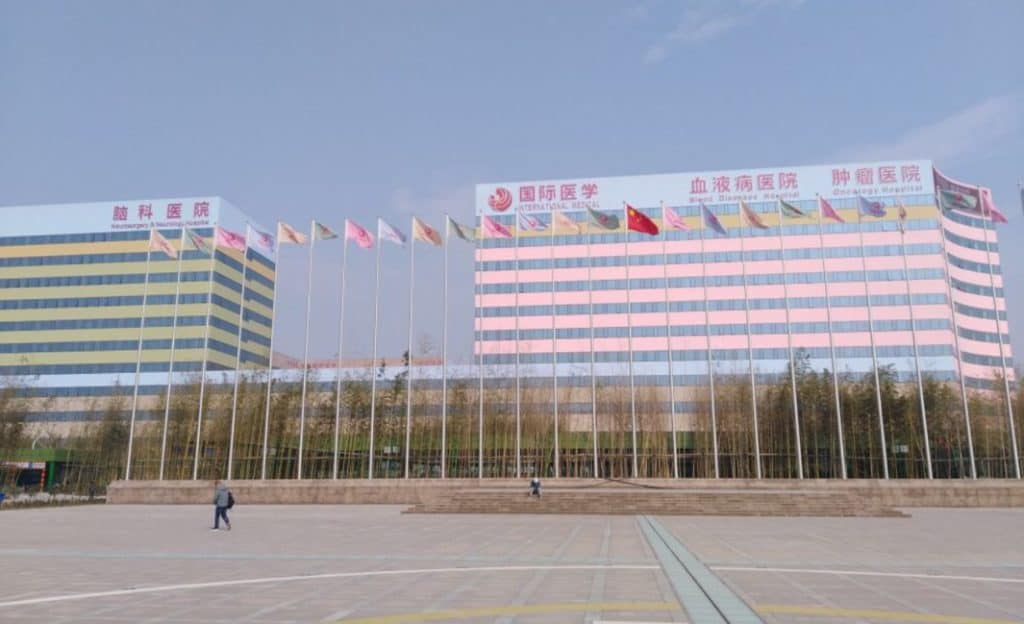 Address: No. 777 Xitai Rd., Gaoxin District (50 meters east of Xitai First-class Highway)
地址: 高新区西太路777号
Tel: 96999 ; 029-68301912
Website: http://gjyyen.dongliwuxianjituan.top/
Here we also prepared a useful guide(with translations and pinyin) for you to get the most common western medicines in China.