There are so many bars in Xi'an its impossible to give a good overview of them all, but there are some watering holes definitely worth checking out if you are new in town, or just visiting and want to get an idea of where the locals go.
西安作为一座夜生活活跃度非常之高的城市,这里的夜店自然是很多的,优质夜店也不少,不管您是新搬来西安,或是来西安旅游,想要知道更多西安酒吧好去处就快来看看我们为大家整理的攻略!
---
Craft Beer Sister 啤酒姐姐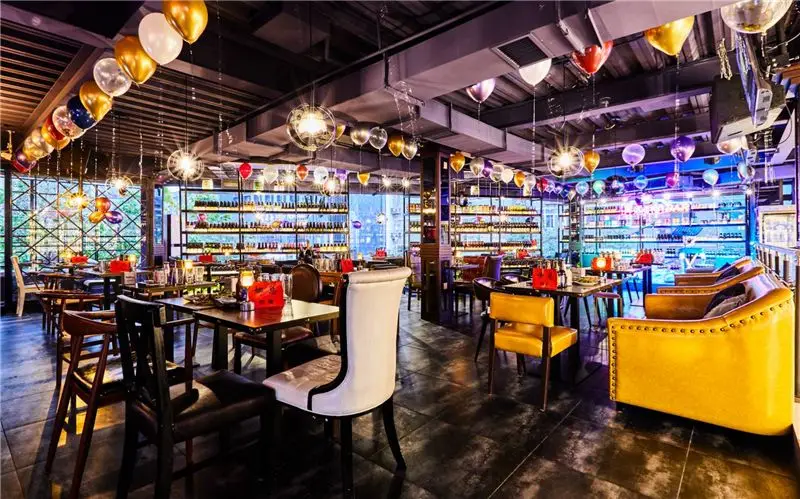 This bar is a popular gathering place for young stylish people! There is a huge range of alcoholic drinks, from niche brewery to beers, available at affordable prices. The dim lights and live music create a leisurely, intimate and relaxed atmosphere. Be ready to get drunk, revel and relieve your stress!

这个酒吧是年轻时尚人士的聚脚点!这里的酒类种类繁多,从小众精酿至啤酒,应有尽有,而且价格实惠。加上昏暗的灯光和现场音乐营造的轻松氛围,您可以在此尽情玩乐!

Opening hours: 18:00 – 03:00
Address: 1F, Furong New World Building 4, Yanta District 
雁塔区芙蓉新天地4号1层
Tel: 029-89662160 / 15191914598
---
Heaven Supermarket 天堂超市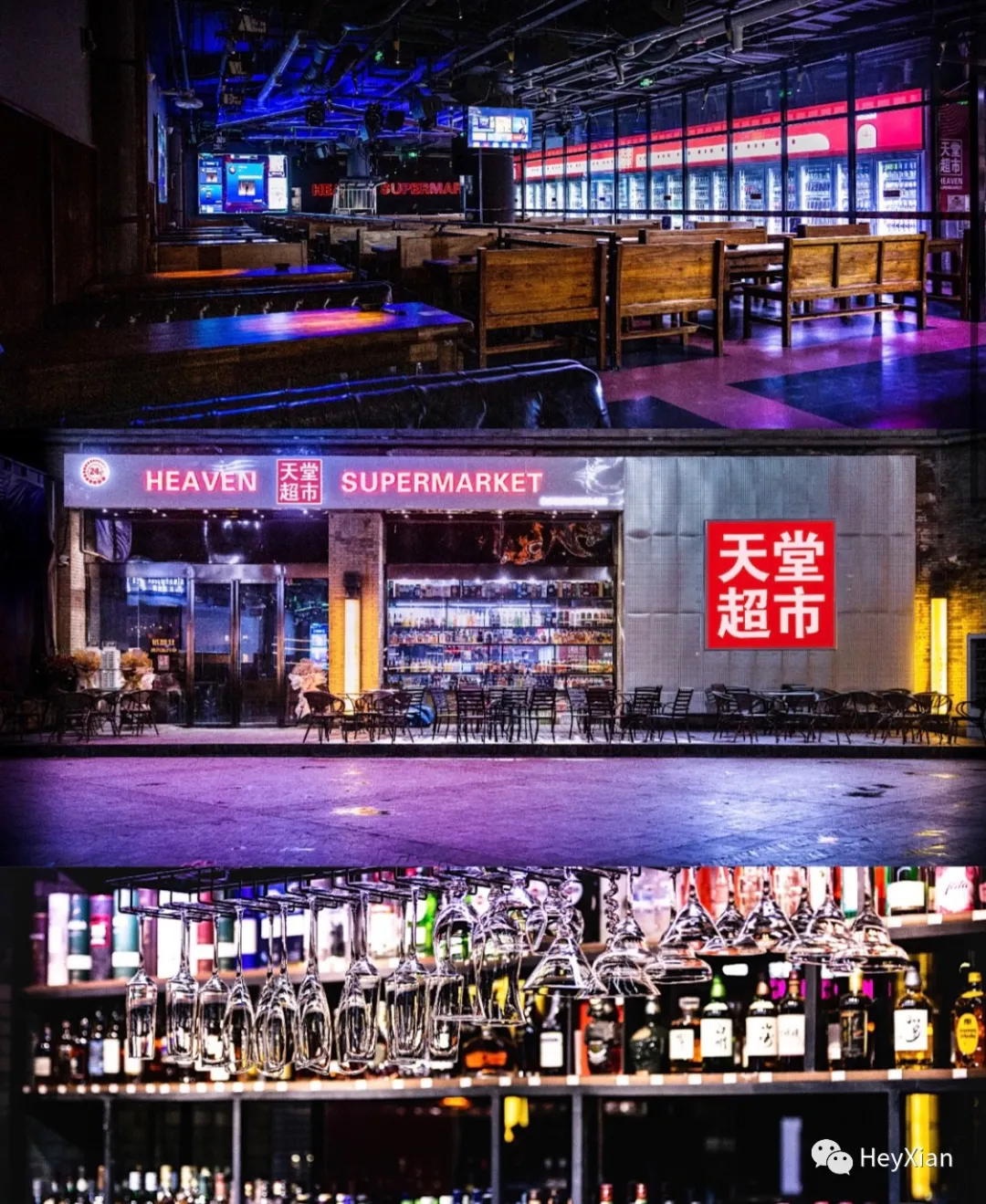 The most popular bar in Sanlitun finally opened in Xi'an! Here, you can choose from more than 2000 kinds of drinks. All you need to do is to carry the basket and pick the drinks you want (as many as you like!). Besides craft beers, there is also a variety of international wines for you to pair with steaks or snacks.

三里屯火到爆的醉酒灵魂收容所「天堂超‌市」酒吧终于开到西安了! 2000多种酒水任你挑选,提着篮子挑选好自己想要的啤酒提去收银台,只要你酒量好,想要拿多少酒,敞开了喝!除了让人挑花眼的精酿,还有各式洋酒还有多种简餐牛排冷‌餐各种小‌吃。
Opening hours: 17:00 – 04:00
Address: B1, LiuYuan YinXiang Sunken Plaza, Huancheng South Road,  Beilin District 
碑林区环城南路榴园映象下沉广场B1 
Tel: 15702924296
---
Starry cafe & Lounge bar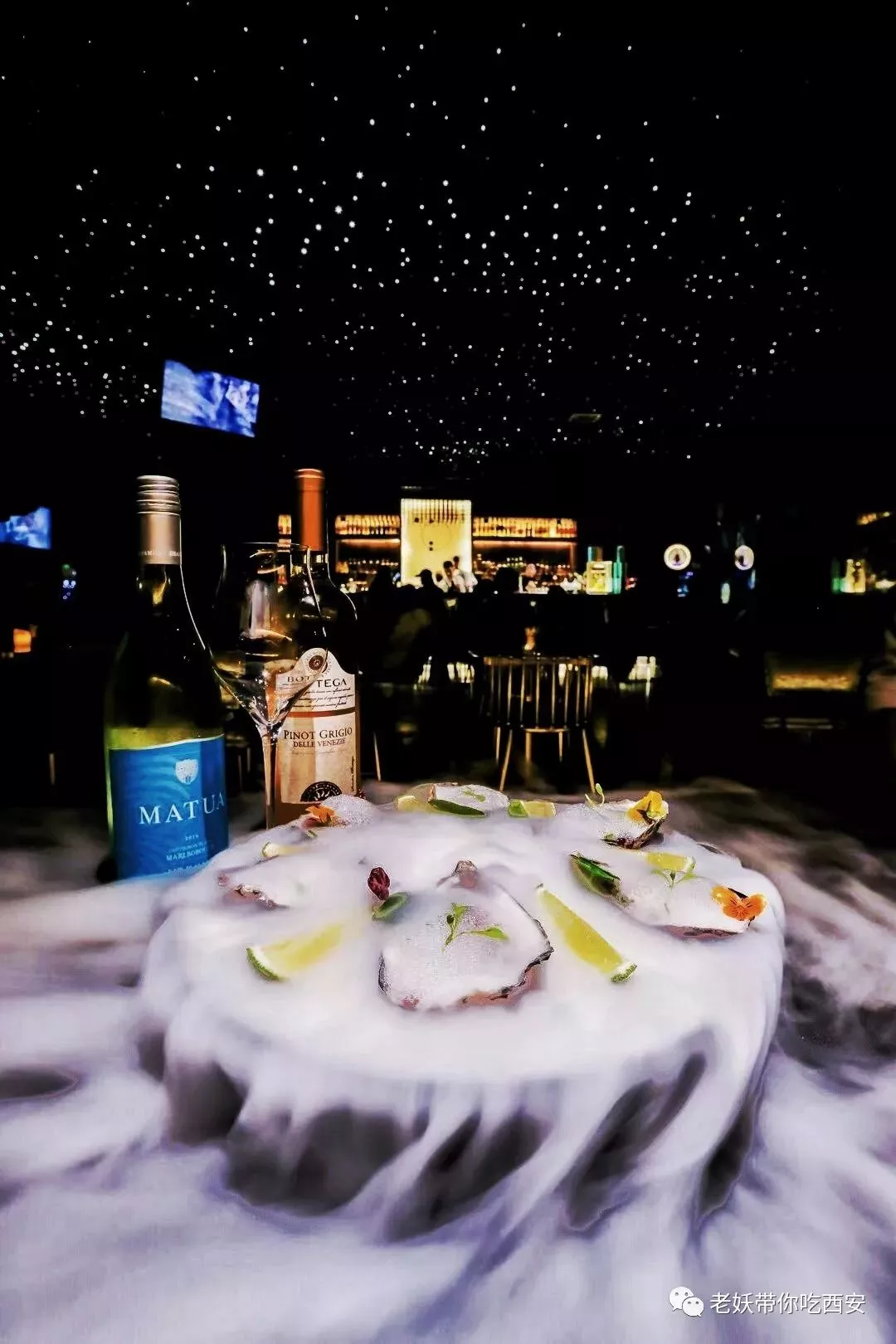 Upon entering, you will definitely fall in love with the environment! The bar is so popular that it is almost full every day. If you are looking for a comfortable space, where you can enjoy delicious food, sip a glass of alcohol and socialize. This bar is your best choice!

几乎天天满场,去晚了可能会没有座位的网红酒吧!从推门的一瞬间里面的情调便让人一见钟情。如果您正在寻找一个有美酒佳肴可以与朋友一起享受惬意时光的地方,那么这里就是您的最佳选择!

Opening hours: 12:00 – 02:00
Address: No.18, Gaoxin 1st Road, Yanta District 
高新一路18号
Tel:  029 8821 9537
---
The Cirque 妙手回春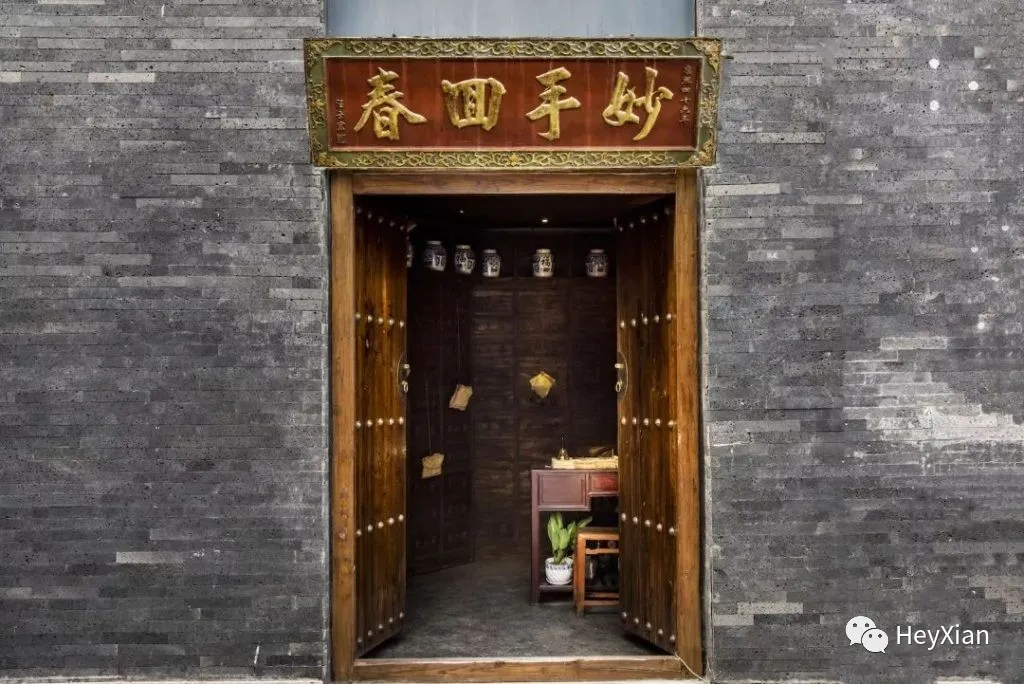 Push through what appears to be a Chinese medicine store to find yourself uncovering a hidden whisky bar! The relaxed and friendly environment here is just perfect for first dates or catching up with friends! 

推开一家看起来像是的中药店的大门,你会发现自己置身于妙手回春的威士忌酒吧!这里的环境舒适,气氛轻松,不仅适合三五好友约相聚,也适合情侣约会。

Opening hours: 20:00 – 02:00
Address: Building 2A, No.18, Hanyao Road, Yanta District, Xi'an 
西安市雁塔区寒窑路18号A栋2号
Tel: 029 8821 9537
---
Marley's Bar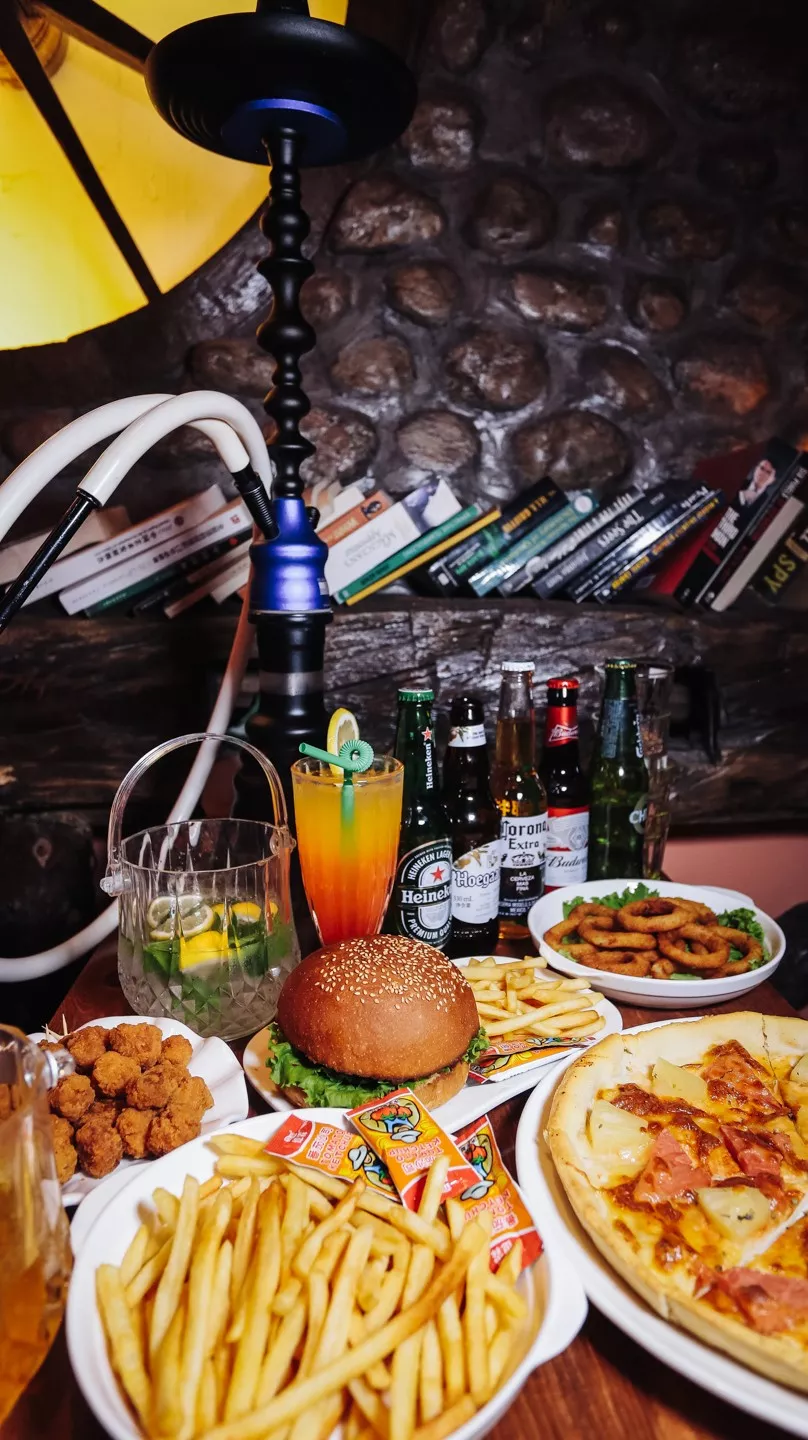 This American urban style bar is popular among college students, international students, white-collar workers, fashionistas, etc.  There is a range of beers, wines and spirits to choose from. 

一家为大学生、外国留学生,小资白领、时尚潮人等量身定做的,集西餐、休闲于一体的美式酒吧。店里主打今夜不回家、莫吉托。伏特加、朗姆酒、威士忌、利口酒等各种酒的品种。喝不了洋酒的还有啤酒,黑啤、黄啤、白啤全部都有。

Opening hours: 17:00 – 03:00
Address: South Street, opposite to Zhongda International
南大街中大国际对面
Tel: 029-87390095
---
MC Cocktail and Whiskey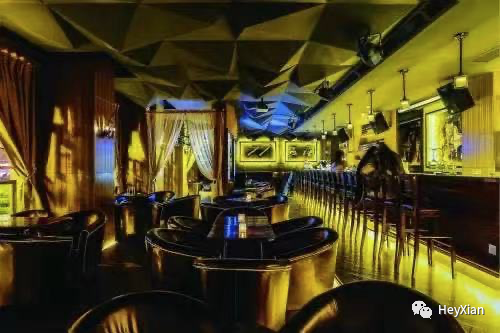 This is the first bar specializing in single malt whisky and handmade cocktail in Xi'an. The environment is relatively quiet, and the atmosphere is very comfortable and casual. This is also a good business meeting venue.
西安首家专做单一麦芽威士忌和手工鸡尾酒吧。环境相对比较安静,整个氛围非常舒适随意,就算是商务应酬这个气氛也非常合适。

Opening hours: 20:00 – 02:00
Address: 19 Laodong South Road, Beilin 
碑林区劳动南路19号
Tel: 029-88489149 / 13201836996
---
桂 Mototo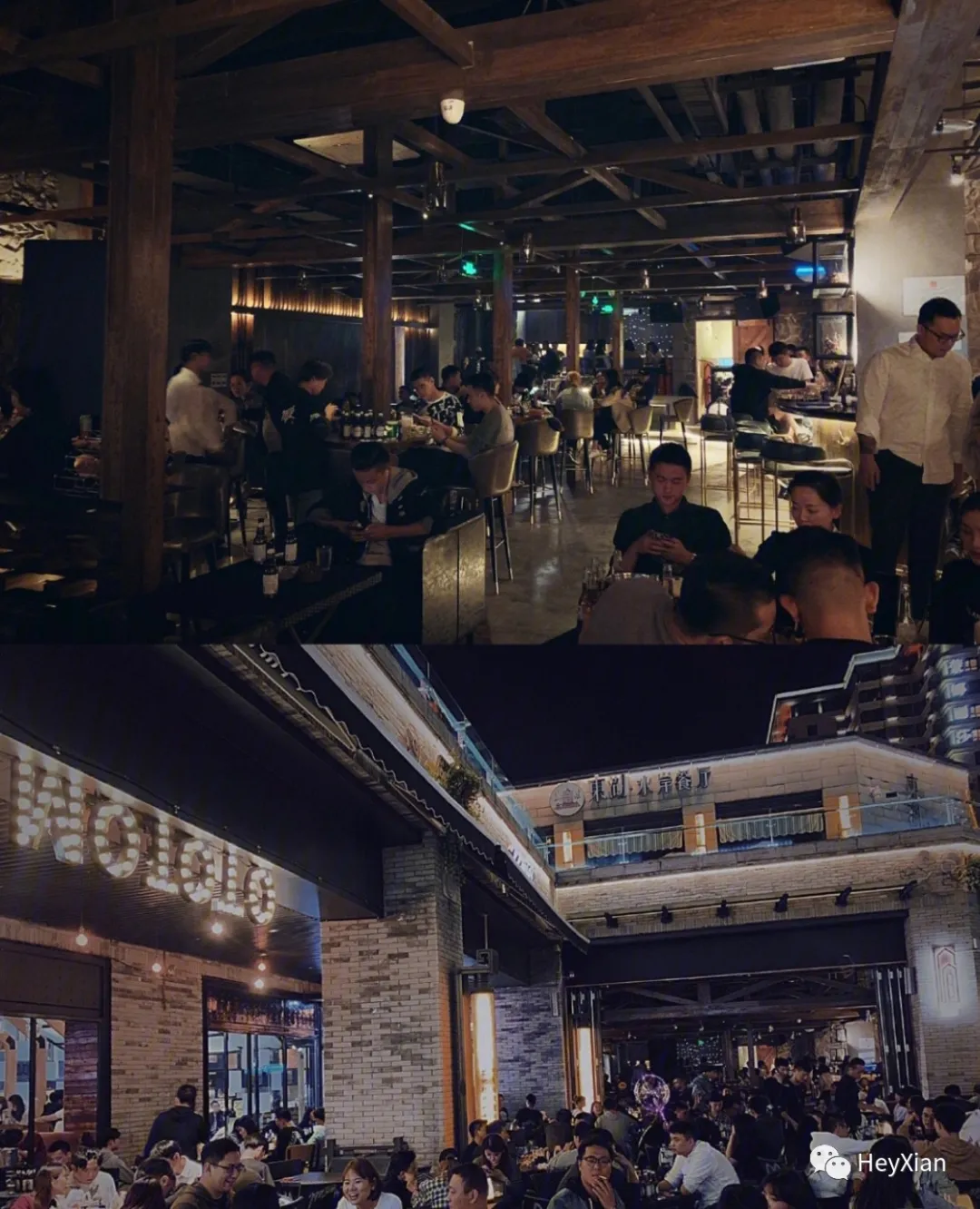 This is the first imported beer supermarket in Xi'an. 桂 Mototo breaks the concept of expensive drinking in traditional bars. Since the price here is cheap and affordable, the bar is very popular and favoured by young people.
 
西安首家进口啤酒超市,打破了传统酒吧喝酒贵的概念。由于价格便宜实惠,一开业便深受年轻人的喜爱。

Opening hours: 17:00 – 03:00
Address: Liuyuan B1, East of Huancheng South Road, outside South Gate
南门外环城南路向东南门映像榴园 B1层 
Tel: 029-86698857
---
Fannou House 法诺威士忌酒吧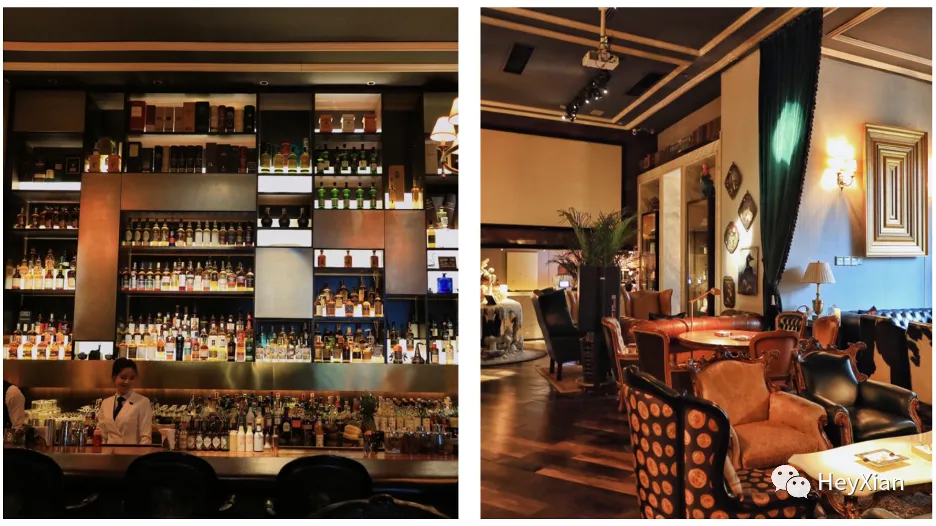 Beside its comfortable environment, the bar is famous for its complete whisky and cocktail collections. While the signature drinks in this bar are Scotch and Japanese whisky respectively.

 凭着品类最全的威士忌、鸡尾酒,以及舒适优雅的环境,逐渐成为西安酒客们的聚集地。而法诺威士忌酒吧王牌分别是来自苏格兰和日本的威士忌。

Opening hours: 19:00 – 02:00
Address: 1F, Greenland International Clubhouse, Jinye Road 
锦业路绿地国际俱乐部1楼
Tel: 13335420902 / 15709231425
---
The Golden Ratio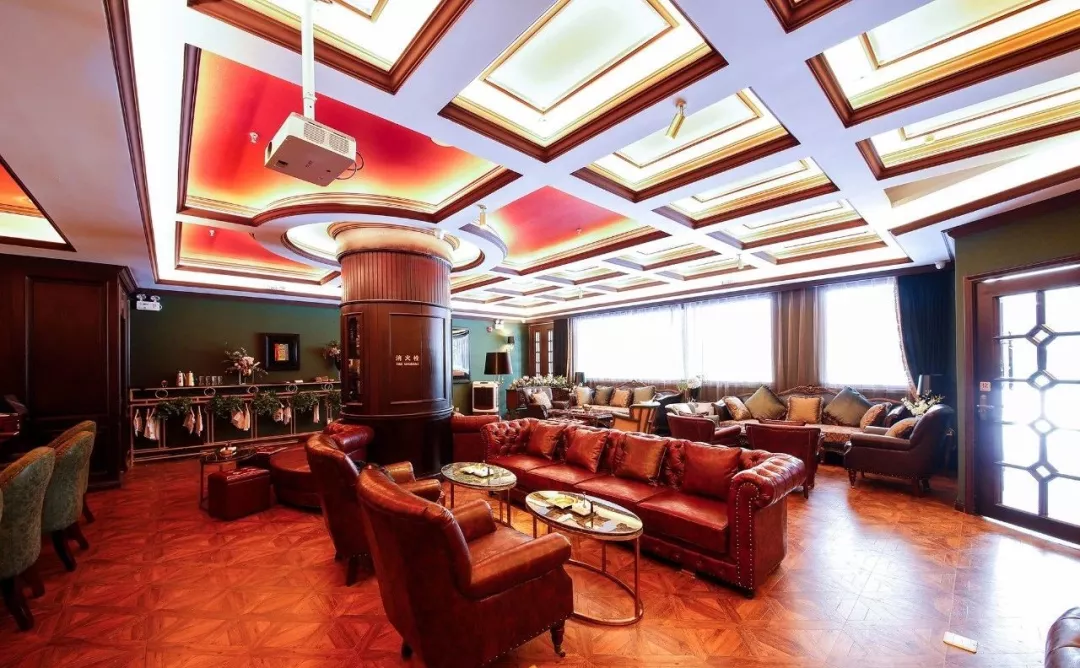 This bar has a large collection of wines, including whisky, red wine, gold wine, tequila, vodka, etc. Whether you are a beginner, an amateur drinker or a connoisseur, you will be able to find your perfect drink! 

The Golden Ratio的酒类众多,包括了威士忌、红酒、金酒、龙舌兰、伏特加等各种酒类。无论是入门酒客还是资深酒客,都能在此找到适合自己口味的酒类。 

Opening hours: (Mon – Thur, Sun) 19:00 – 02:00 / (Fri – Sat) 19:00 – 03:00
Address: No. 203, 3F, Wanzhong International Sunken Plaza, No.333 Chi East Road, Qujiang
曲江池东路333号万众国际下沉式广场3层203号
Tel: 029-8931797
---
More Whisky Bar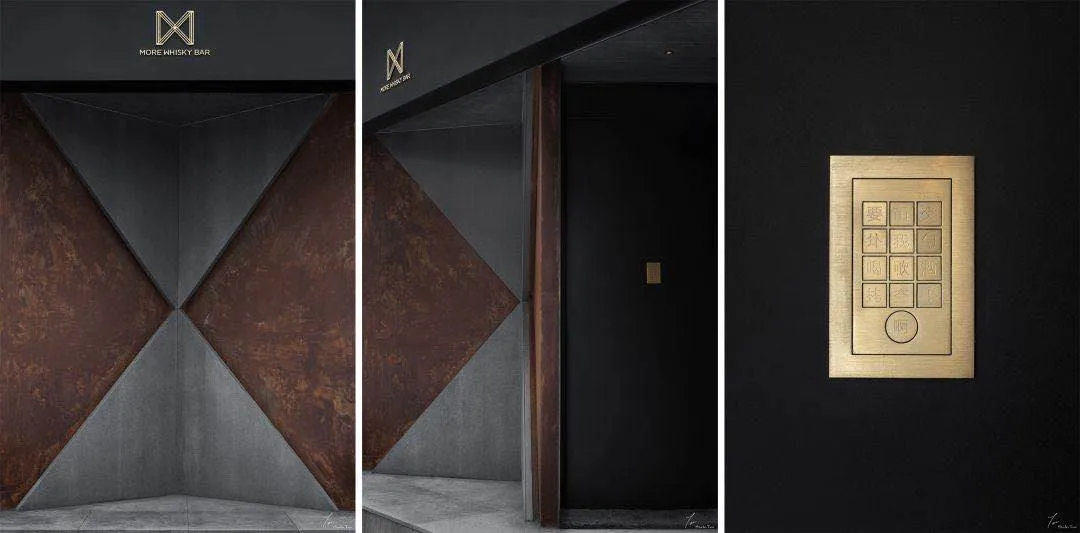 If you want to enter this bar, you need to solve the door passcode! The keys are in Chinese and you are required to form a full sentence in order to unlock. For example: 我要喝酒啊!(I need to drink!) / 我要开心啊!(I want to be happy!)

想要进入这酒吧就要先破解门外的密码锁,密码键盘由中文单子组成,连成句即可!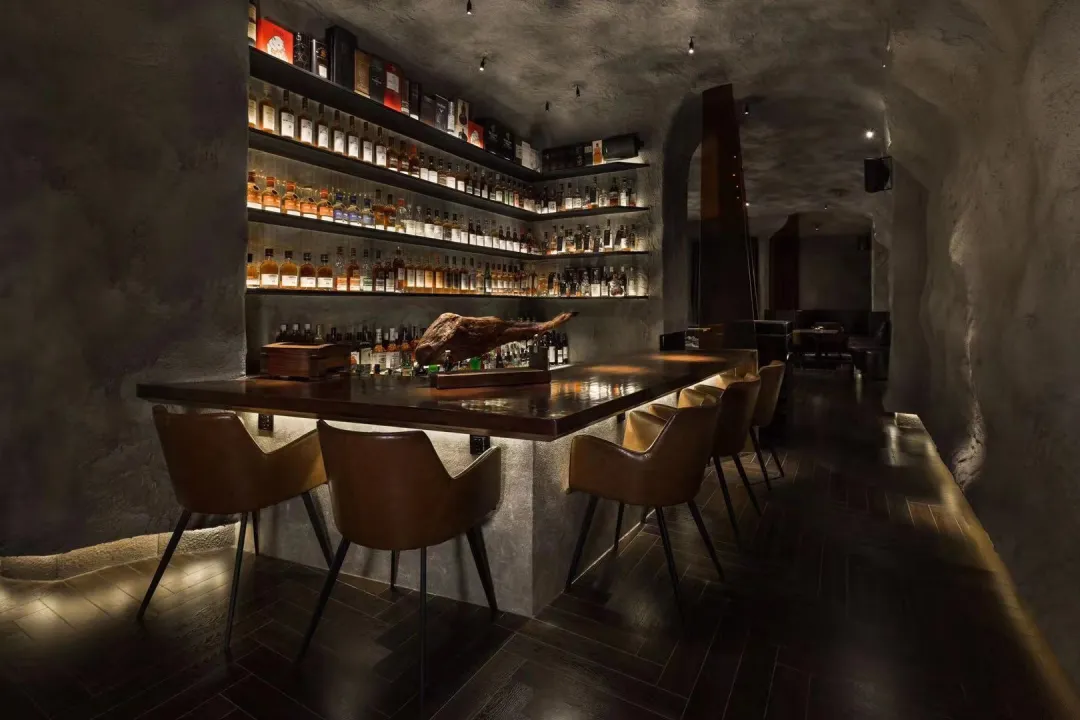 The dim lights together with the cave interior design create a mysterious ambience! Creative cocktails are the bar's signatures. Besides smoky flavours favoured by gentlemen, there are also sweet flavours favoured by ladies.

酒吧的内部装修以洞穴为主题,加上昏暗的灯光,营作了一种神秘的感觉!酒吧主打创新鸡尾酒,既包括了适合男士饮用的烟熏口感,也有女士喜爱的色泽艳丽口感香甜的鸡尾酒。

Opening hours: 19:00 – 02:00
Address: Building 21, Phase 2, Qujiang 6, Cuiwei Road, Qujiang New District, Xi'an 
西安市曲江新区翠微路曲江6号二期21幢
Tel: 029-85508552
---
Bar Takefive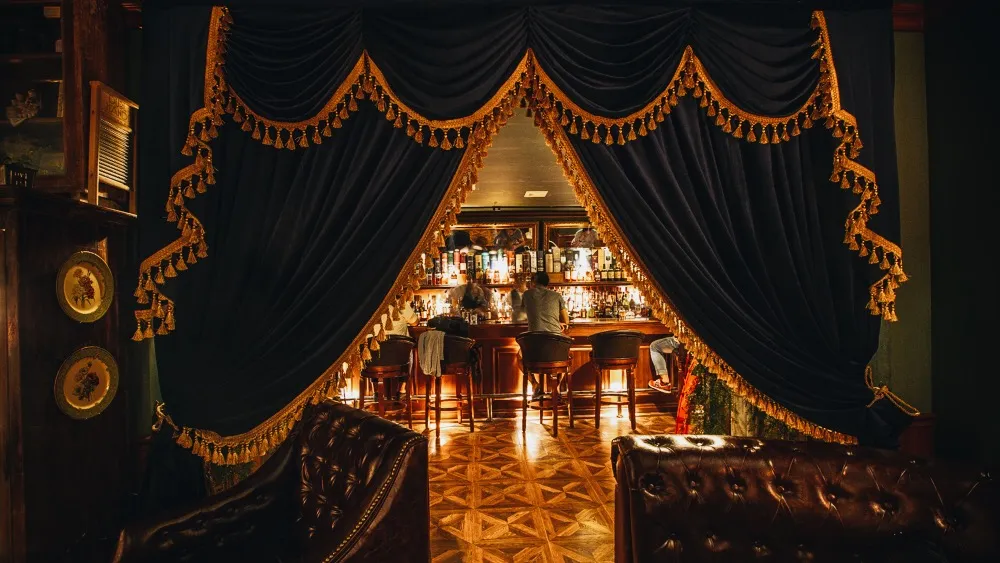 Both the interior design of the bar and the wines give a classic and retro feel. There are over 100 types of cocktails, ranging from fresh, fruity, to strong flavours. Remember to book in advance if you are planning a visit as the bar is always full.

复古是Takefive最大的特点,无论是店内的风格还是酒本身,都有着传统与复古的气息。店内提供的经典鸡尾酒品类多达上百种,无论是想要清新爽口的口感,或是果香味浓的芳香,亦或是烈酒所带来的醇厚,这里都能品尝得到。不过Takefive的地方较少,常常会出现等位的情况,建议提前电话联系。

Opening hours: 19:30 – 02:00
Address: No. 18 Taiyangmiaomen Street 
太阳庙门街道18号
Tel: 029-87385086
---
Meeting Jazz Bar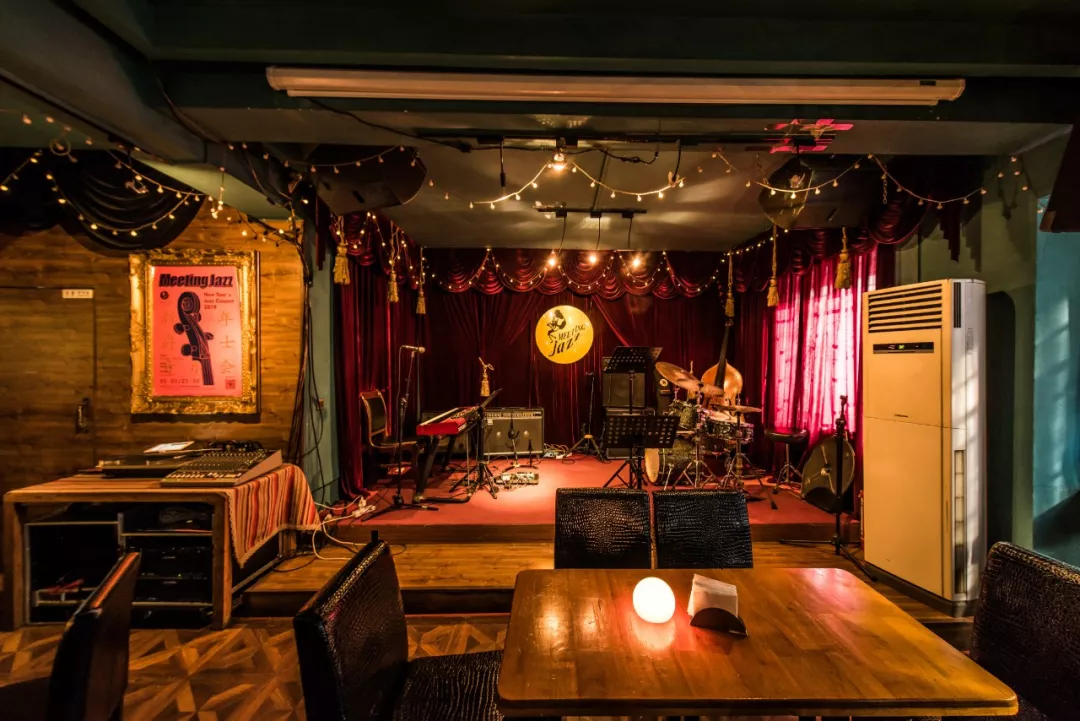 Jazz and cocktails are inextricably linked, they combine and complement each other so gorgeously. Here, you can find more than 10 creative cocktails, including non-alcoholic cocktails!

爵士乐与酒精总是最为相契的搭配,随着现场爵士乐的旋律而品味不同的酒,不仅带来味觉的微醺,更有听觉的享受。Meeting Jazz有10多款创新鸡尾酒,其中包含了几款不含酒精的鸡尾酒,即便是不能饮入酒精的客户,也能尝试。

Opening hours: 19:30 – 02:00
Address: 2F, 20m away from Shunchengnan Road West Section, Zhuque Gate 朱雀门里顺城南路西段20米2F (海趣旁)
Tel: 029-87618950
---
Siren Welkin Sky Bar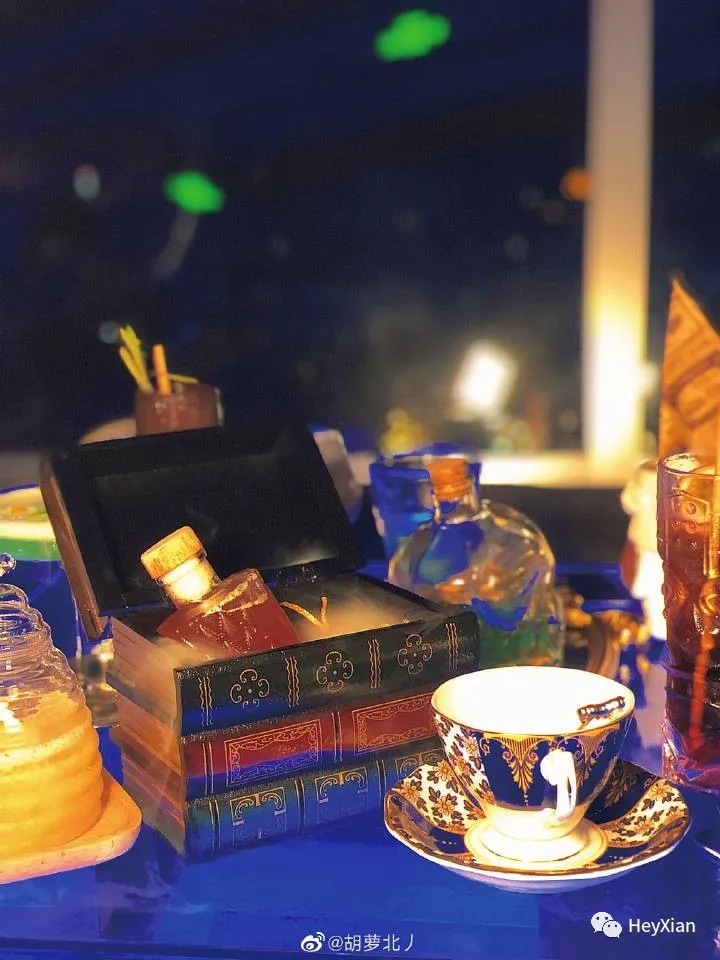 No matter where you sit in this whisky bar, you are able to have a glimpse of the stunning night view of the City Wall and South Gate thanks to the 360-degree windows. There are also telescopes or fill lights to borrow if you would like to have closer look at the heritage site or take photos!
无论坐在哪里,您都可以透过360度的落地窗一览城墙和南门的壮丽夜景。这里还提供望远镜和补光灯等设备,让您可以更近距离观察遗产地或拍好看的照片!
Opening hours: 19:30 – 02:00
Address: No. 95, Nanguanzheng Street, Beilin District, Xi'an, Changxin Lingxian International, 28F, Shaanxi Province 陕西省西安市碑林区南门外南关正街95号长鑫领先国际顶层28F
Tel: 18709259538