Source: EEO Video
Xian is an age-old ancient capital in Chinese history.
In the Western Han Dynasty, it was the eastern starting point for the grand Silk Road. During the Sui and Tang dynasties, it became the largest city in the world, and has witnessed Chinese civilization dominate the world. In the 21st century, the world entered into an innovative era, one where technology has become the core engine of urban development.
Although Xian is not the most economically advanced city, it has unparalleled strategic significance politically. In this context, the position of Xian as a city will be re-evaluated.
How will Xian, in the forest of international cities today, find a brand-new place of its own?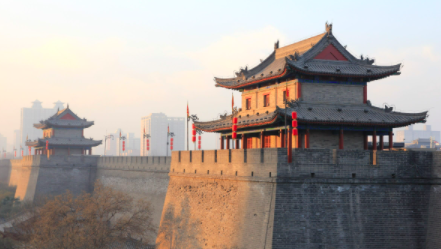 Opportunity
The glory days of the Zhou, Qiu, Han, and Tang dynasties are already long gone, and are only a distant memory. In this new era, "hard technologies" reach the sky, and Xian has refreshed its urban image with a technological outlook. Xian has several unique industrial characteristics, scientific research strengths, and talent superiority. The new wave of science and technology is leading to great adjustments in productivity and manufacturing relations, and new industries are constantly emerging, leading the city by science and technology to give Xian modern industries to then bring about new opportunities.
This is a refreshing concept that has not been seen for many years.
Challenges
Having since profited from two significant productivity arrangements, Xian has a solid manufacturing base, and is the country's strongest military equipment city, housing strong military technology. Especially in the fields of aerospace, nuclear, electronics, ships and weapons, it has obvious leading advantages. However, after China entered into the WTO, Xian missed the mark on policy, the demographic dividend period, and missed the age of internet take-off.
Today, Xian's top priority is to return to manufacturing traditions, establish the concept of "manufacturing a strong city," strengthen the real economy, and promote the development of modern manufacturing. In all, the city will have a strong backing.
Regeneration & a New Life
Entrepreneurs are a principal part of innovation. There are very few Xian private enterprises, and they are not particularly strong. Xian needs more, including those with a global strategic vision, to open up the market to entrepreneurial spirit.
Xian, which pioneered the "New Talent Policy," is facing the challenge of whether it can continue to gain traction. Does the city's image, "Open up Xian, Innovate Xian, Opportunity Xian" gather talent at the same time? Can it stimulate talent competition?
By Hannah White