Xi'an city offers a great deal of cultural and historical view of China, but we all know the young ones probably do not fancy much of that and can often be a task to please them. There are a number of ways in which you can have an enjoyable family time and especially allow the kids to have an exciting experience in Xi'an even whilst learning. We have compiled a list of both indoor and outdoor activities that will be exciting for the whole family.
Shaanxi Nature Museum 陕西自然博物馆
Full of fascination, this museum has collected over 20 thousand specimens, some dating back to 3.7 billion years ago! There is a lot to be found here, that will interest the mind from the four different exhibition areas: Nature Hall, Technology Hall, Fulldome Theatre and Outdoor Exhibition Areas. One interesting concept is the glass sphere in the Science and Technology Exhibition Hall representing the "sun", and the crescent shape in the Natural Exhibition Hall representing the "moon".
Children will especially enjoy getting involved in the various activities and projects and learning about it all. They can have a perceptual knowledge and learn about dinosaurs, butterflies, spiders, parrots, and various others.
The inspiration for thinking is good!
陕西自然博物馆于2008年1月5日开馆,有科技、自然两大展馆,2万余件标本在此安家。Shaanxi Natural Museum was opened on January 5, 2008. The museum includes two pavilions of science and nature with more than 20,000 specimens.
Opening hours: 9.00 am to 5.00 pm (Closed on Mondays and Tuesdays
Ticket Prices: 20 – 40 RMB
Address: No. 88 Chang'an South Road, Yanta District西安市雁塔区长安南路88号
Tel: 029-85331256
---
LEHUA City 88°C Spring Water World 乐华城88°C温泉乐园
Who doesn't love water parks! Especially in the scorching heat, a dip in the pool is what we all need sometimes, but a water park can also be fun in the cold with all the different rides! This Hot Spring Resort has it all, from outdoor venues to indoor venues. The outdoor area consists of themed areas such as Caribbean Pirates, Underwater World, Tropical Rain-forest and Sea World, which is mainly for children. The indoor consists of four floors in the kingdom of Atlantis including a playground area, spa area and Korean-style sauna area.
As you can see, there is something for everyone. The mummies can get a spa treatment, whilst the daddies can take the children around, or enjoy themselves. We all know we have some childish hearts in adults too.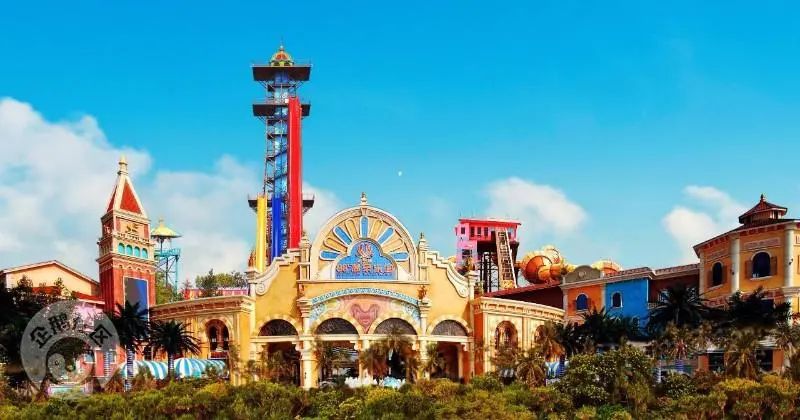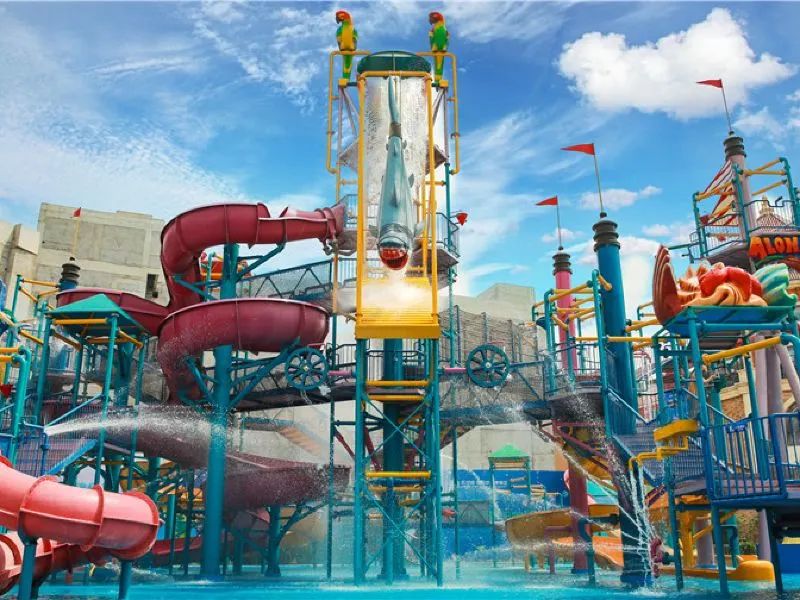 Tickets: Student ticket: 160RMB
Adult ticket: 230RMB
Child ticket: 60RMB
Opening hours: 10:30 – 18:00
Address: No.1, East Section of Fengjing Avenue, Jinghe New City, Jingyang County, Xianyang City, Shaanxi Province
陕西省咸阳市泾阳县泾河新城沣泾大道东段1号
Tel: (029)38951188
---
Big Wild Goose Pagoda Fountain Show 大雁塔音乐喷泉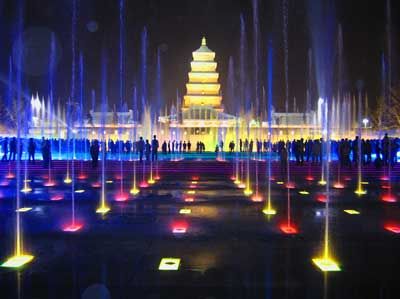 The big wild goose pagoda fountain is located in the North Square of Dayan Tower, 218 meters wide from east to west and 346 meters long from north to south. It is the largest sculpture square in Asia. There are two 100-meter-long group sculptures, 8 groups of large-scale figure sculptures, and 40 relief sculptures.
西安大雁塔喷泉位于大雁塔北广场,东西宽218米,南北长346米。它是亚洲雕塑规模最大的广场,广场内有2个百米长的群雕,8组大型人物雕塑,40块地景浮雕。
The sight at night is extraordinary with the true beauty of the square shining under the gentle moon shed light and the light dancing with the music makes it even more majestic.
The shows are mainly classical music, immense coordination of the music, the light and the fountain dancing to the rhythm put on quite a show for the eyes and ears of the viewers.
Even though many city squares have regular music fountain shows, this one is a must go as it is the most grand and the most pretty sight.
Opening Hours: All day
Price: Free
Music Fountain show time:
Monday&Wednesday-Friday 12:00-20:30
Tuesday 20:30
Saturday & Sunday & Public Holidays 12:00, 14:00, 16:00, 18:00, 20:30 (21:00 in the summer)
Bus: Take bus No. 5, 19, 21, 22, 27, 41, etc. in the urban area and get off at the "Dayan Pagoda" station and walk for 2 minutes
Subway: Take Metro Line 3 and get off at the "Dayan Pagoda" station, and get out at Exit C.
Tips:
The equipment is routinely overhauled on Tuesday, and it is closed during the day
---
Xi'an QinLing Wildlife Park 西安秦岭野生动物园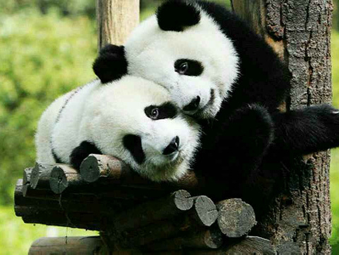 Xi'an Qinling Wildlife Park was founded in 1954 and moved to the foot of Qinling Mountain in 2004. It is the largest bird park and the largest panther base in the country.
西安秦岭野生动物园始建于1954年,于2004年搬迁至秦岭脚下.这里是全国规模最大的鸟类园区,最大的黑豹基地。
Once again, a trip here could be a learning and exciting experience for the whole family. Pandas, takins and golden monkeys are the main animals to be found as a characteristics of the QinLing mountain.
Apart from animals, you can explore the nature through wandering along flowers, lakes, mountains, trees, birds and various others.
You can enjoy a fun filled day by exploring the wide area with rich cultural connotation and advanced cultural orientation. Guaranteed fun day with the children and family.
The beast area is known for making tourists' hair stand on end. There are over 200 predators raised there including Siberian tiger, African lion, brown bear, black bear, a wolf and various others. Every morning, the tigers run out from southern cages to the stocking area for running about wildly, like a vivid picture of tigers dashing down a mountain. Sometimes the tigers run after tourist busses, causing the "hair-rising" experience.
Ticket Price: Adult – 100RMB (1st March – 30th November)
Child – 50 RMB (1st March – 30th November)
Address: 1st Le Hua Road, Xi'an District 西咸新区乐华一路
Tel: 029-85670000
---
Qujiang Polar Ocean Park 曲江海洋极地公园
Covering an area of 11.5 acres Qujiang Polar Ocean Park is one of the largest ocean theme parks in China. It comprises of multiple functions including polar ocean experience, leisure and entertainment, and science education amongst many others
There are penguins, polar bears, polar wolves, dolphins, sea lions, seals and other lovely polar animals. Children would definitely enjoy this experience as they can explore different aquatic shows or wander around.
Ticket: 100RMB
Time: 09:00 – 17:30
Stop checking tickets: 16.00
Address: No. 1, Qujiang Second Road, Yanta District, Xi'an
西安市雁塔区曲江二路1号
Instructions:
1. Tourists who do not have a smartphone need to make an appointment with the help of their family. After the appointment is successful, the reservation telephone number and valid certificate are used to cash the ticket at the ticket window of the scenic spot, or to enter the park with their ID card.
2. Children (less than 1.2 meters, including 1.2 meters) enter the park without appointment and accompanied by their parents.
预约须知:
1、无智能手机的游客需在家人帮助下预约,预约成功后凭预约电话号码及有效证件在景区售票窗口进行兑票,或持本人二代身份证刷证入园。
2、儿童(1.2米以下,含1.2米)无须预约,在家长陪同下入园。
---
Dibisi Water Park 迪比斯
Bingo! We have another water park that you and your family can enjoy in!
With the help of Qinling ecological natural landscape and catering to the consumption trend of modern cities, Dibisi Water Park integrates water recreation, circus performance, hot spring hotel, business leisure and other projects, and strives to create a new concept of featured consumption in the south line of Xi'an.
With "water" culture as the core, it covers tsunami, waves, rafting, surfing, sports, beach, food, performing arts, and many other recreational projects. This is what you and your family need to enjoy and have some fun. You will be spoilt for choice of the various interesting attractions to choose from.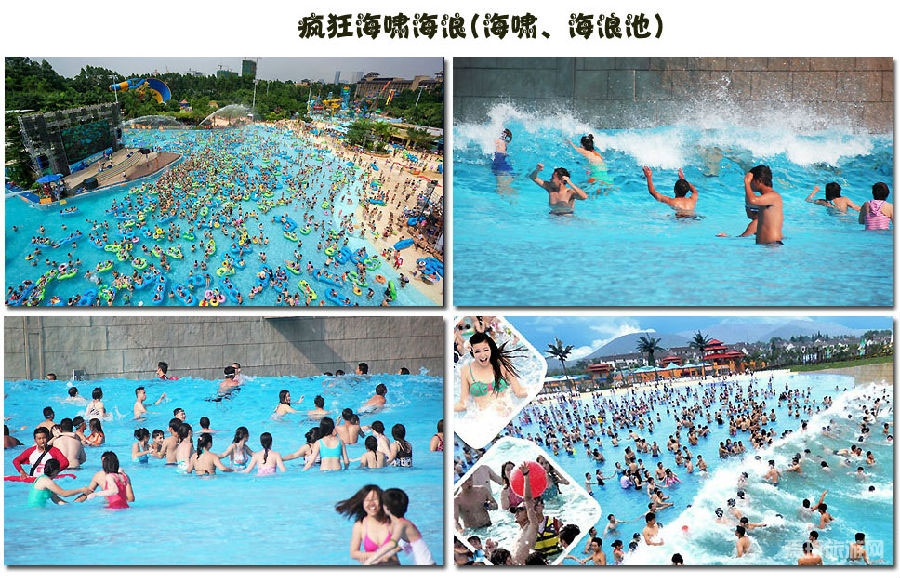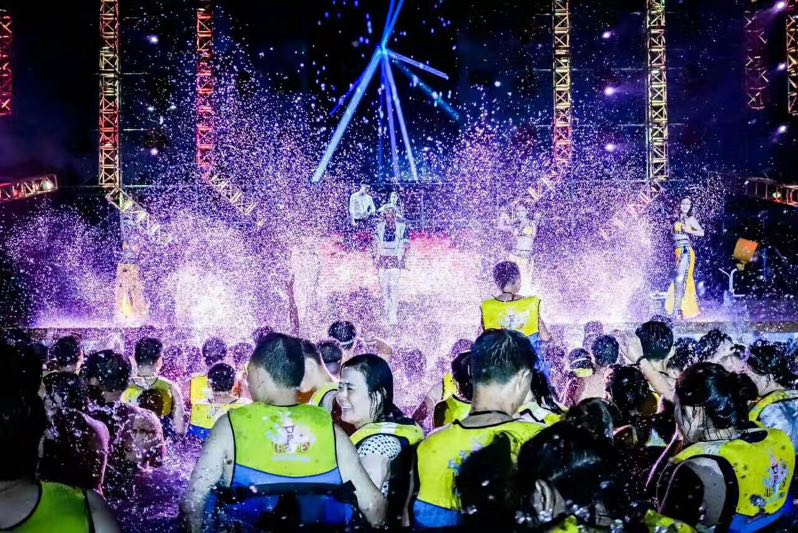 Opening Hours: 10:00 – 21:30
Address:Two kilometers to the west of fengyukou turntable, Guanyan village, Luan Town, Chang'an District
长安区滦镇官堰村沣峪口转盘向西两公里
Tel: 400-991-2225
Website: www.xadibisi.com
---
Air Factory Trampoline Hall 空气工厂蹦床馆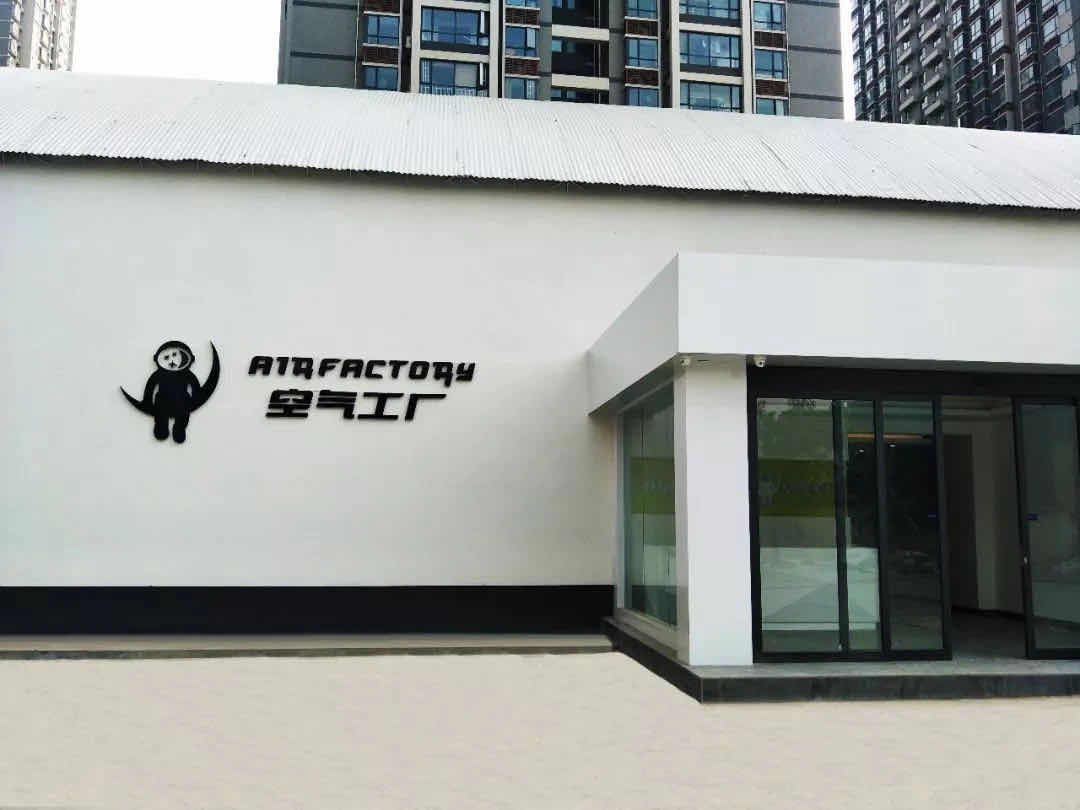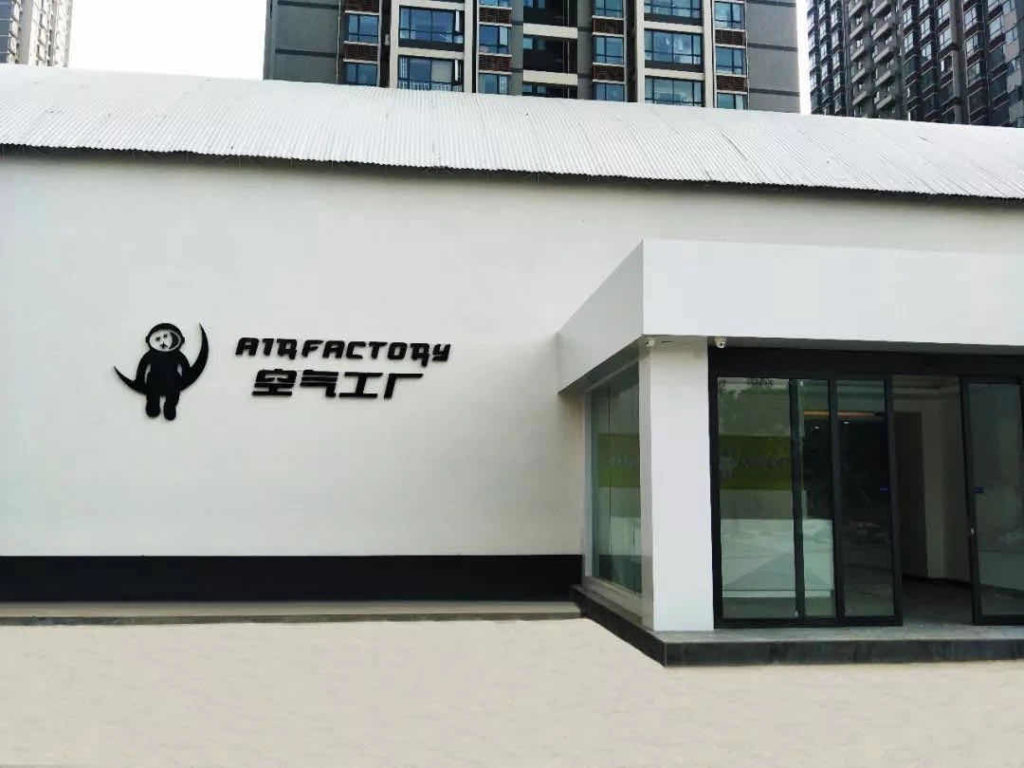 This place is for you if you don't mind working up a bit of a sweat! The giidy, childlike joy of going for a bounce on trampoline is one that comes with excitement and happiness. If the weather is not suitable for outdoor activity, this is what you need to look for. It is a really good way to spend time with your family, and without doubt the children should enjoy too.
The air factory trampoline covers an area of more than 1,000 square meters. It is a large-scale trampoline mechanism integrating fitness, leisure and entertainment. It has a variety of recreational areas and is the largest indoor trampoline park in Xi'an so far.
Ticket Price: ¥104
Address: 50 meters west of Heyi Hotel Fenghua Road, Weiyang District
未央区凤华路和颐酒店西行50米
Tel: 029-86198852/029-89160051
---
Hancheng Lake Kayak 西安汉城湖
Hancheng lake is close to the site of Chang'an city of Han Dynasty. You can view and enjoy the unique landscapes on both sides of the lake by carrying out rowing activities as well as take pictures in an antique picture boat. This comes with a spectacular charm of small bridges and elegant classical gardens.
* Rowing activities are at an extra cost
Opening hours: March-August: 06:00-22:00;
September-next February: 07:00-21:00.
Ticket Price: Free
Address:Intersection of North 2nd Ring Road and Zhuhong Road, Weiyang District, Xi'an City
西安市未央区北二环与朱宏路交汇处
Tel: 029-86483430
Instructions:
Tourists who do not have a smartphone need to make an appointment with the help of their family. A maximum of 5 people can be reserved at one time.
---
Xi'an elite growth youth outdoor sports camp
This camp has youth golf, sailing, canoeing, fencing, baseball and softball, rugby and other sports training. Different projects with different prices are suitable for parents and children to participate together.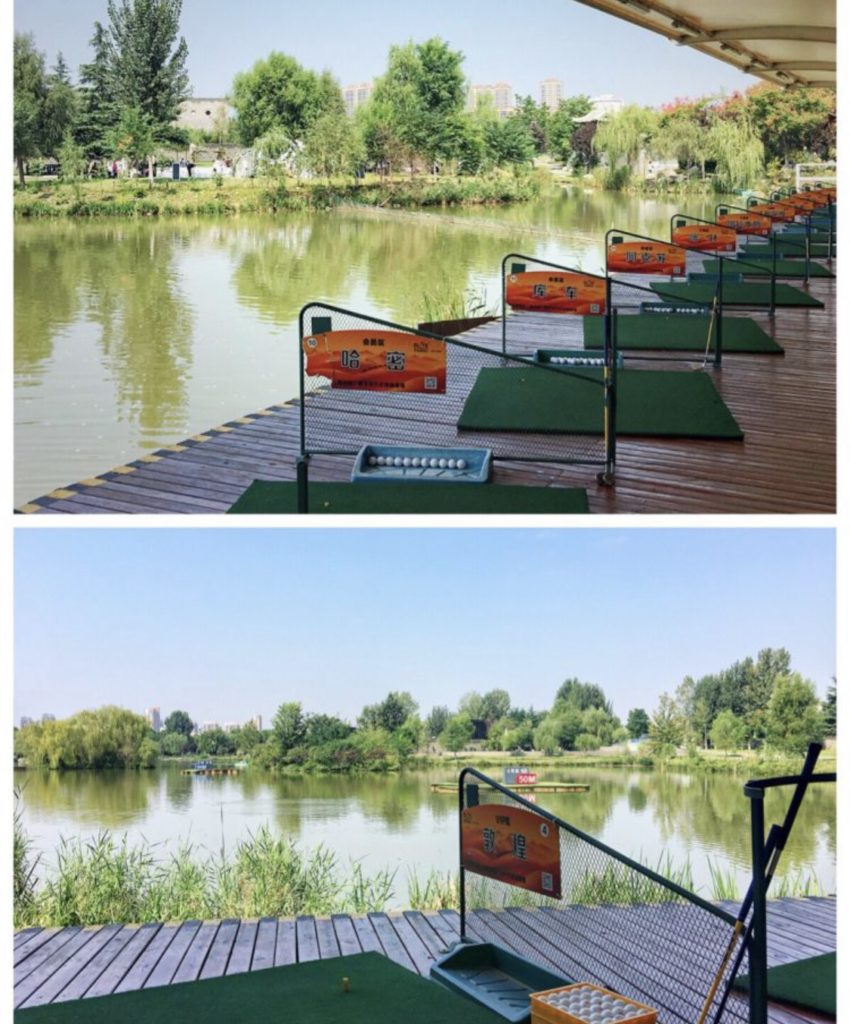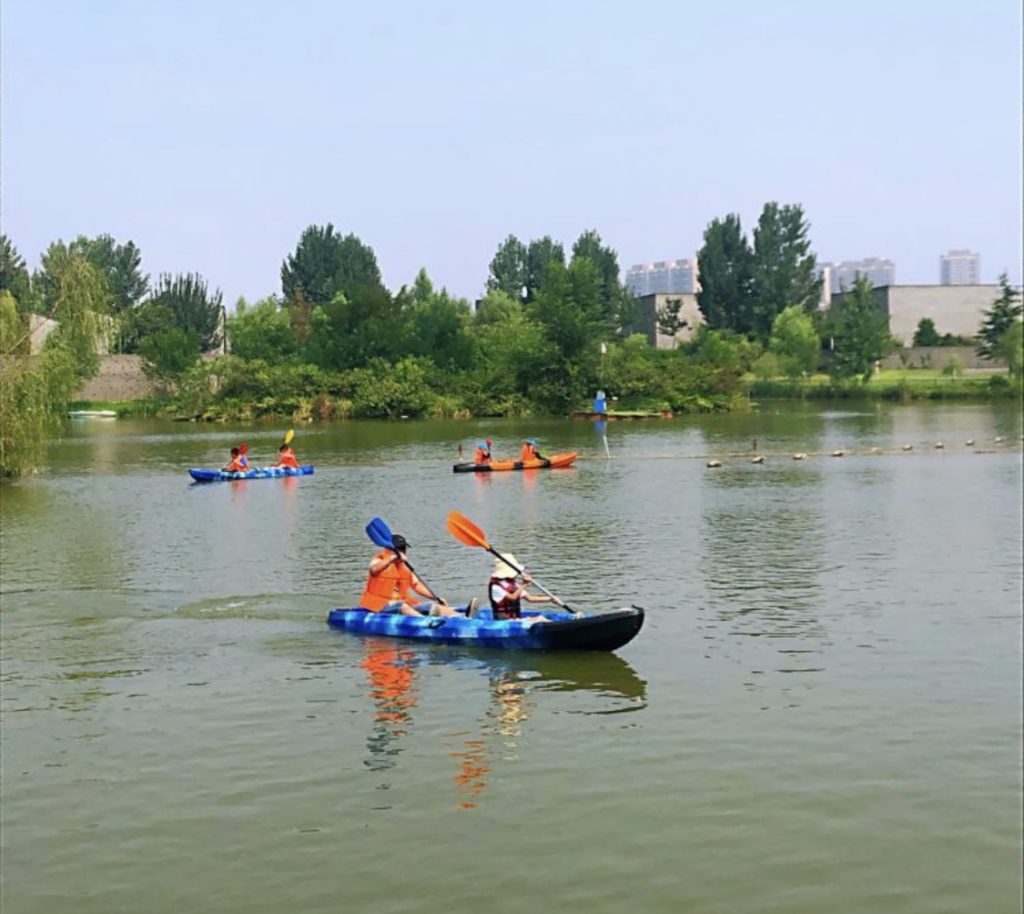 Opening Hours: 10:00 – 22:00
Address:No. 2011, Expo Avenue, Baqiao District, Xi'an
西安市灞桥区世博大道2011号
Tel: 15829135453
---
Party Day Indoor Fun Park 家庭运动休闲娱乐中心
This cool hidden place in the mall at Luo Ma Shi is the home to a variety of activities, including virtual golf, archery, bowling, laser tag, and many more. For a single entry price, you can float between whatever activities spark your interest for a set time limit.
Opening Hours: 11:00 – 21:00
Ticket Price: 90RMB
Address: 6F Of Mingsheng Shopping Mall, Luomashi Street
东大街骡马市兴正元广场民生百货6F西北角
Tel: 029-63646666
---
Qinling New Zealand Farm 秦岭新西兰农场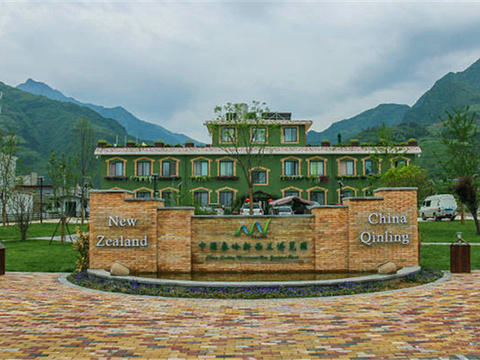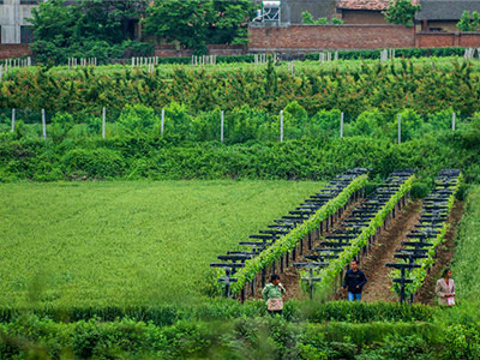 Qinling New Zealand Farm was established in 2013 to provide visitors with a brand new New Zealand farm experience. Here visitors can interact with animals, watch various plants, and enjoy the fun of planting and picking.
秦岭新西兰农场建立于2013年,为游客提供全新的新西兰农场风情体验。在这里游客可以与动物互动,观赏各种植物,同时享受种植、采摘的乐趣。
Ticket Price: 300RMB/Day
Address: Shangjianzi Village
Tel: 029-89012302
---