If you're spending Christmas in Xi'an this year then you're in luck, as there is an abundance of events, parties, restaurant offers and delicious hotel dinners for you to get involved in in the city over the festive season.
Reservations are not only suggested, but required in many cases, so get your reservations in early, especially if you have a large crowd. QR codes and reservation numbers are in the posters.
If you know of any places that we have missed that are doing Christmas celebrations, let us know by messaging us at our official account by scanning the QR code at the bottom of this post.
The Crowne Plaza
12.24-25: Merry Christmas Carols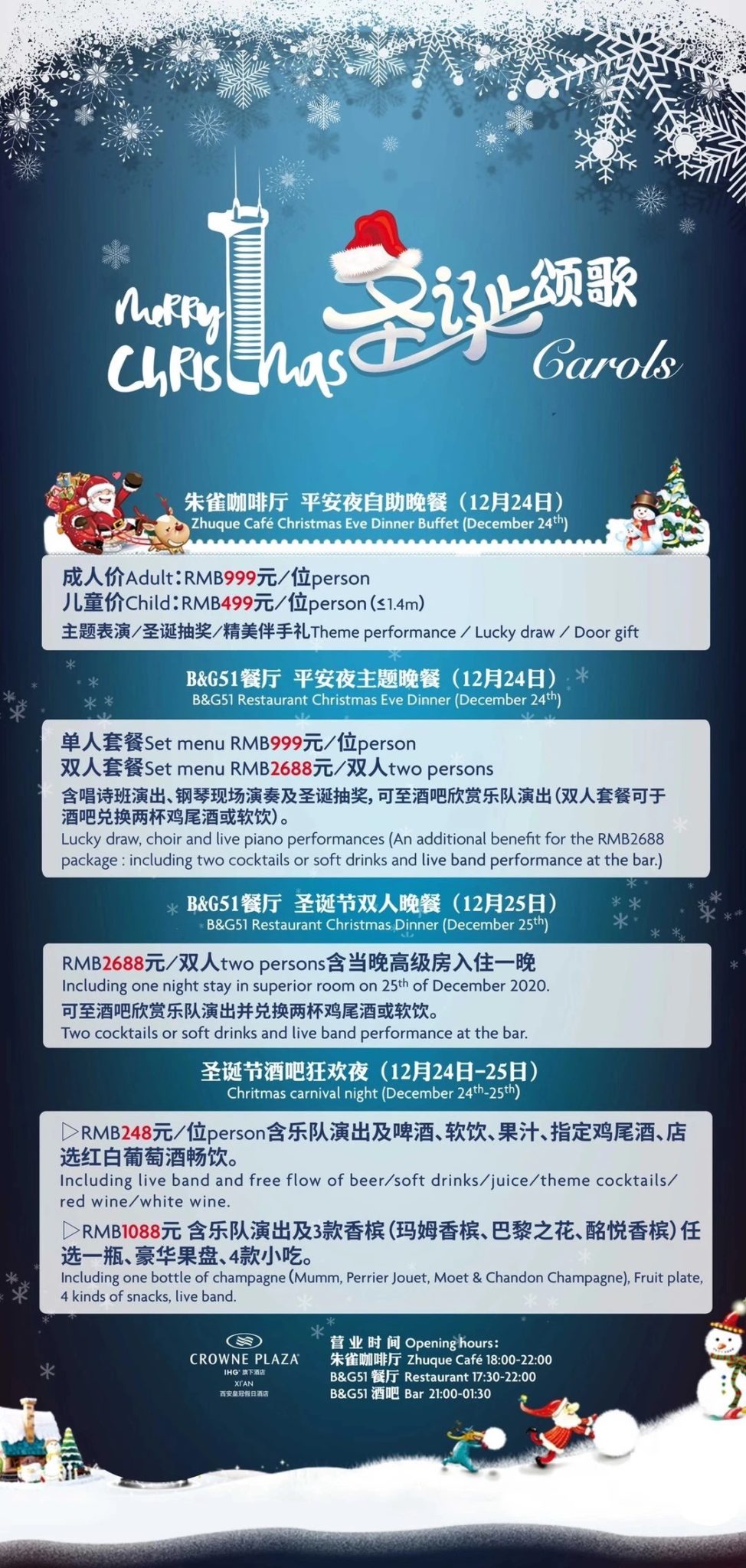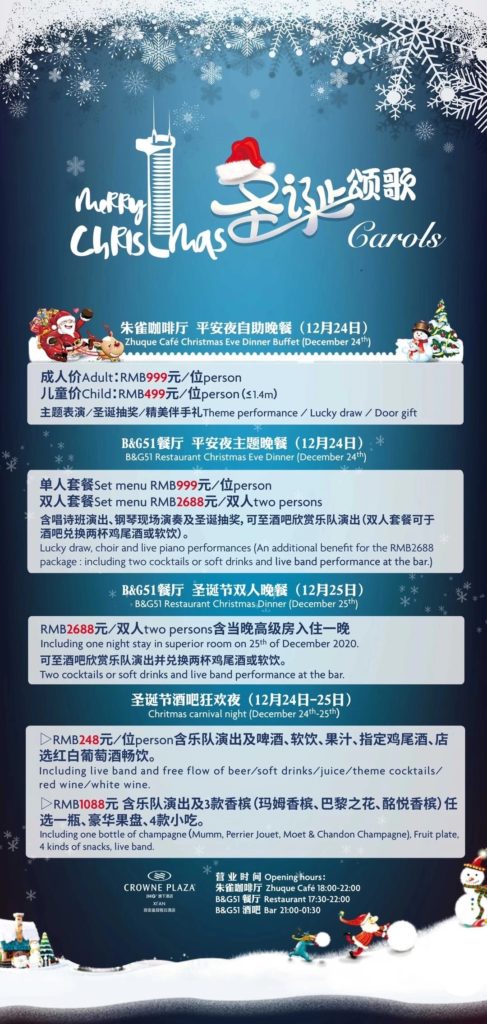 Hacker-Pschorr Bierhaus @ Marriott Executive Apartments
12.24: Traditional Bavarian Christmas Eve Dinner


Xianyan @ HUALUXE
12.24: Christmas Eve Dinner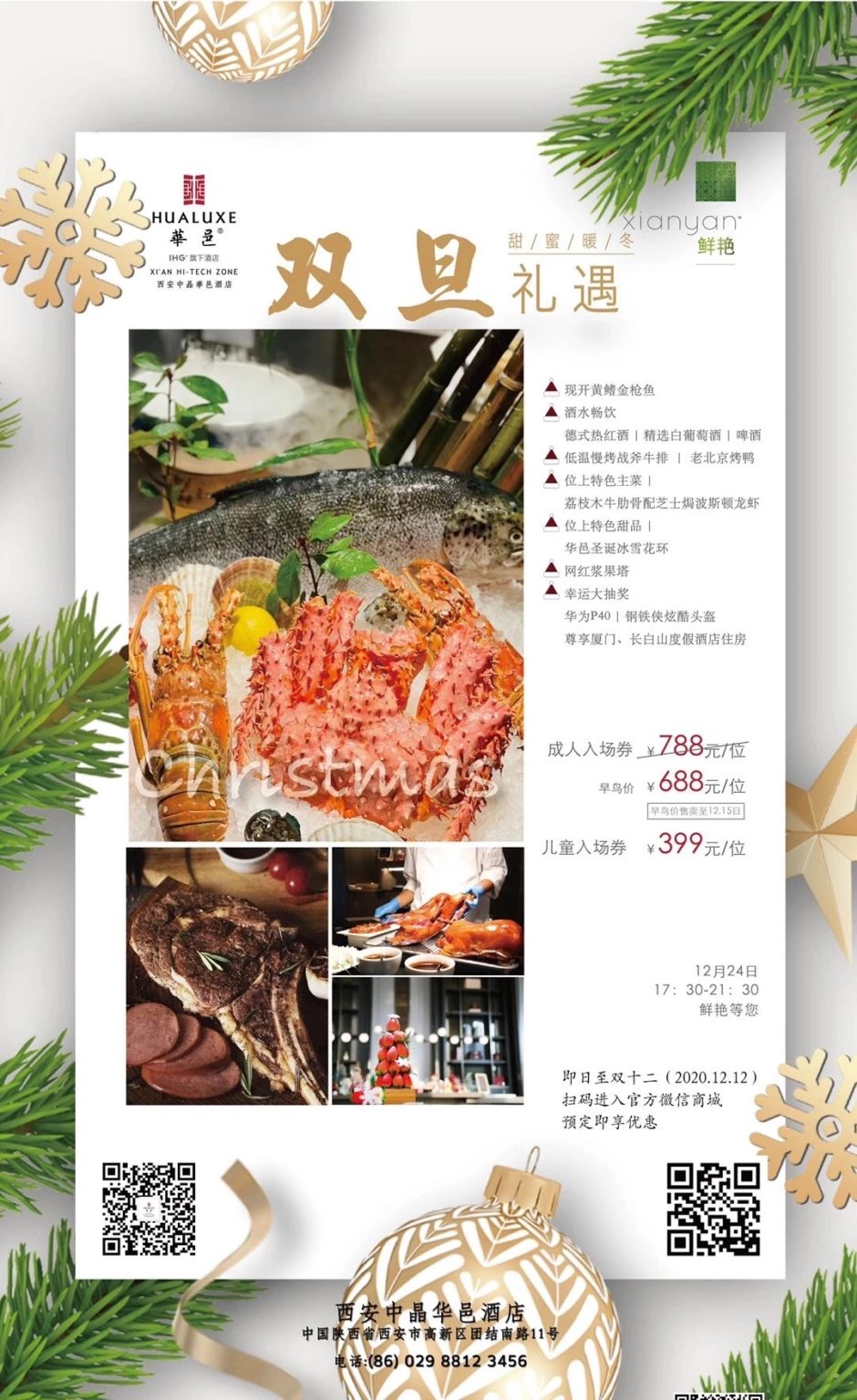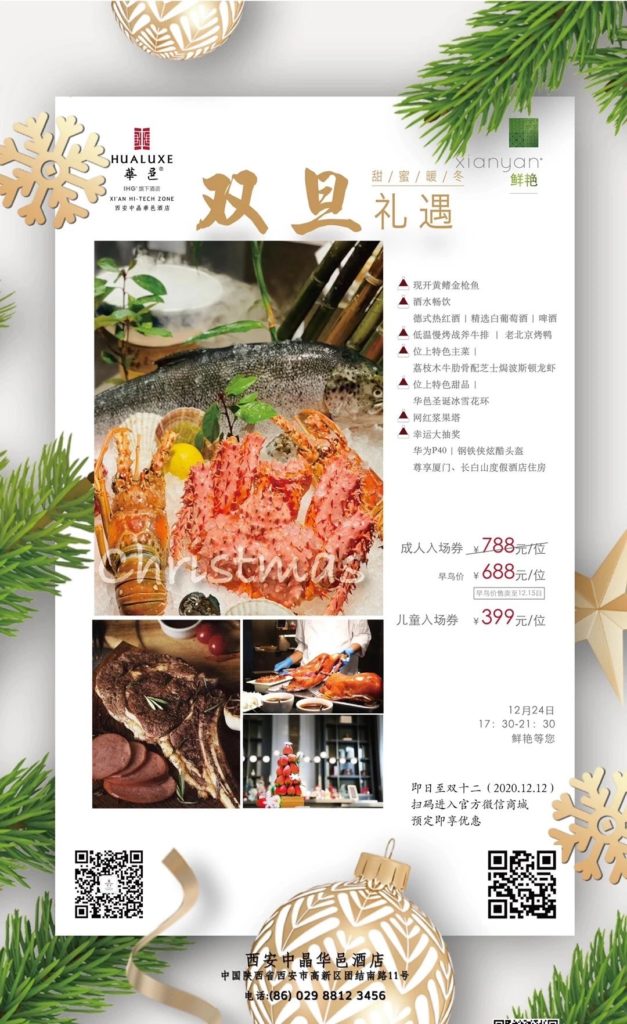 The Hyatt Regency
12.24: Christmas Eve Dinner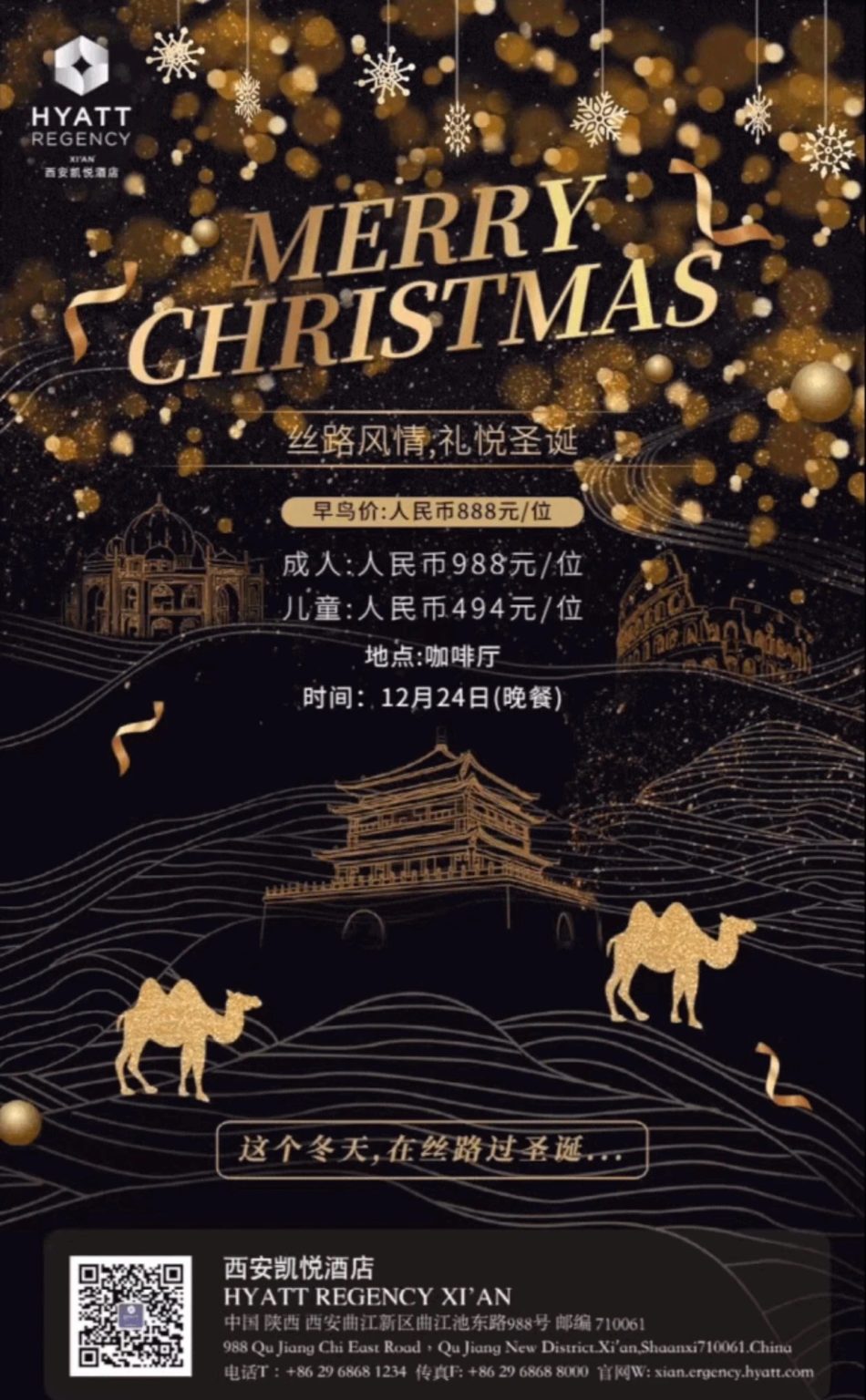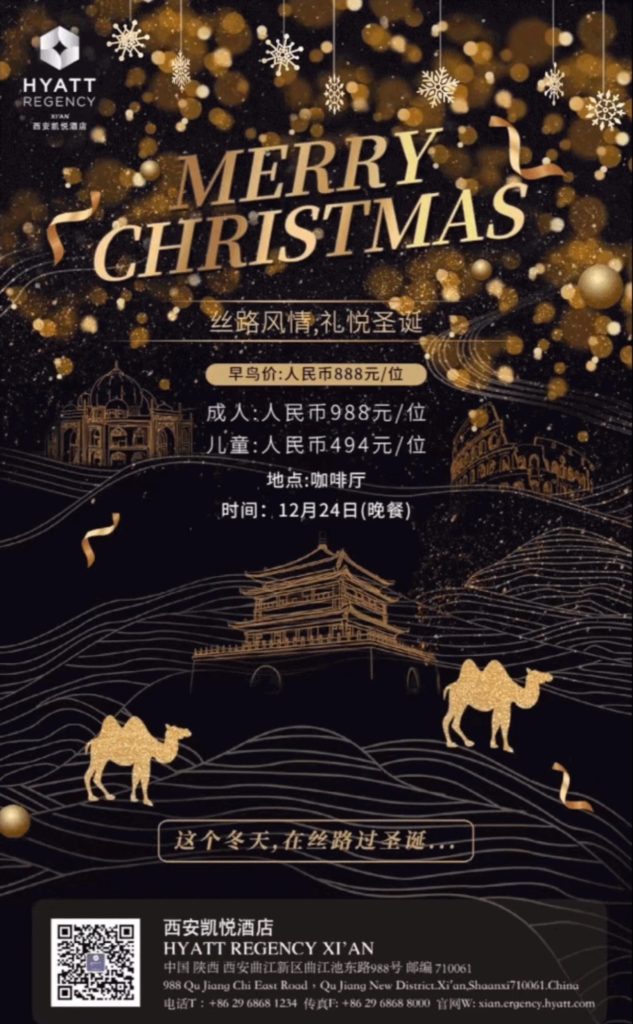 The Gran Melia
12.24-25: Christmas Dinner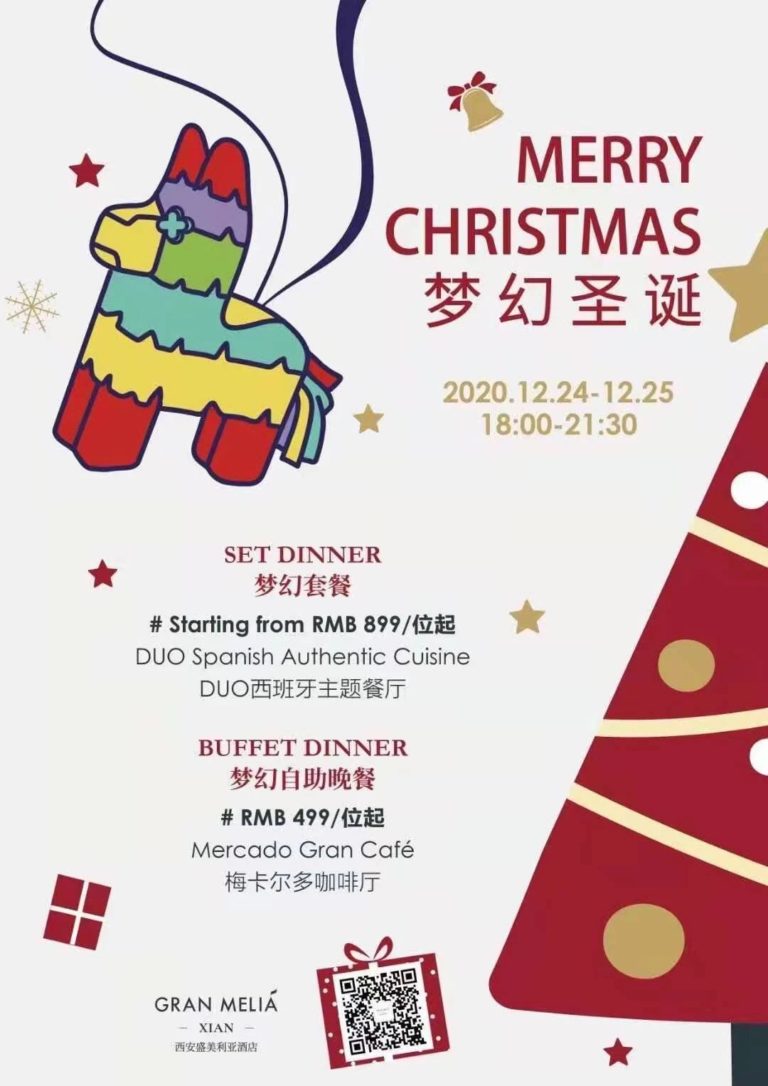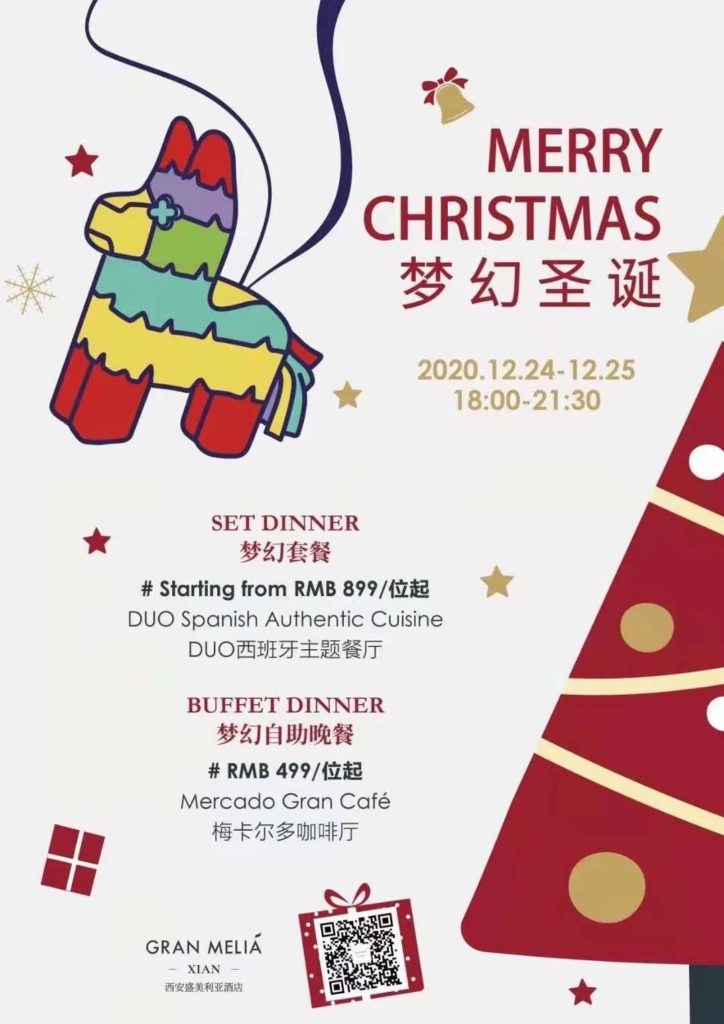 Cuisine Nomad @ Localand
12.25: Christmas Dinner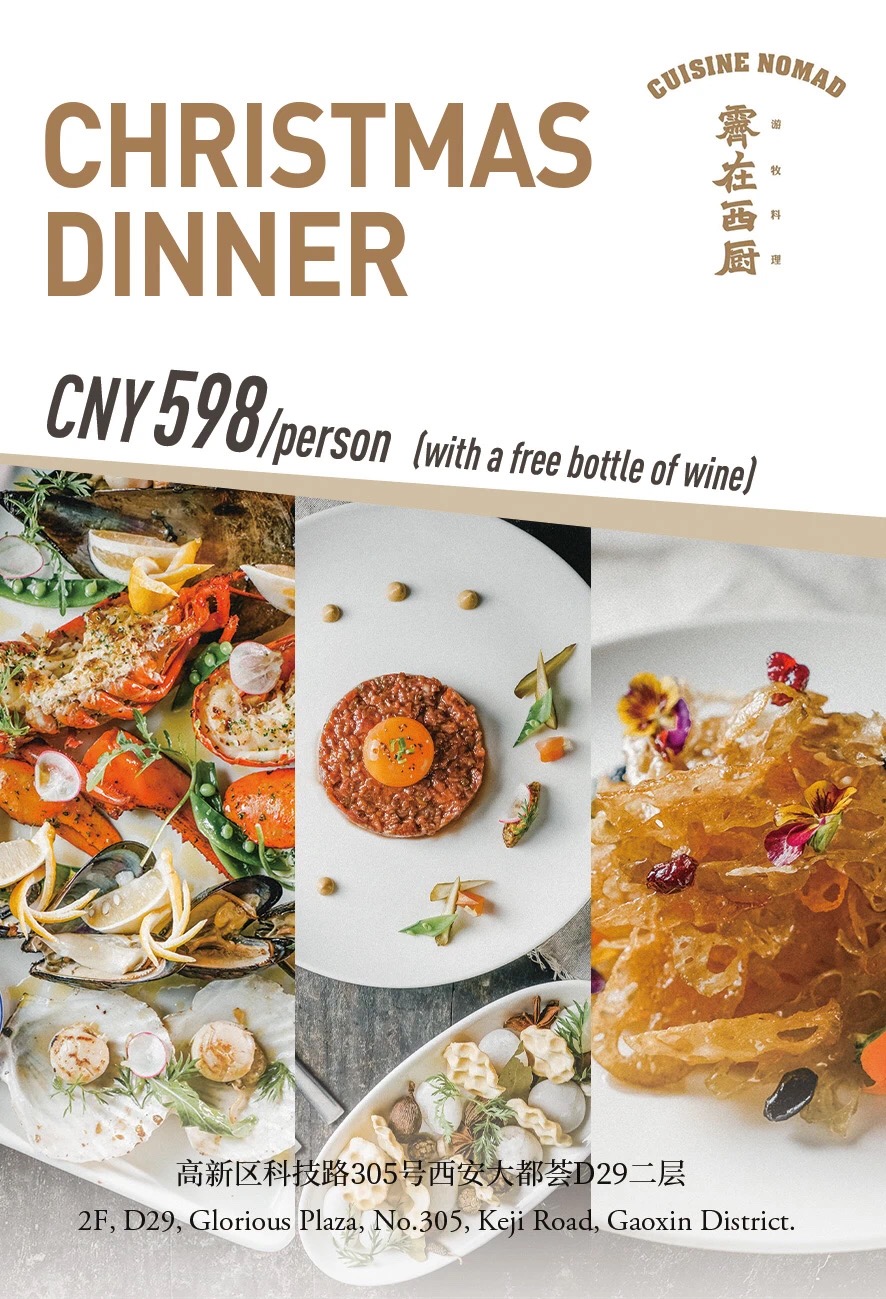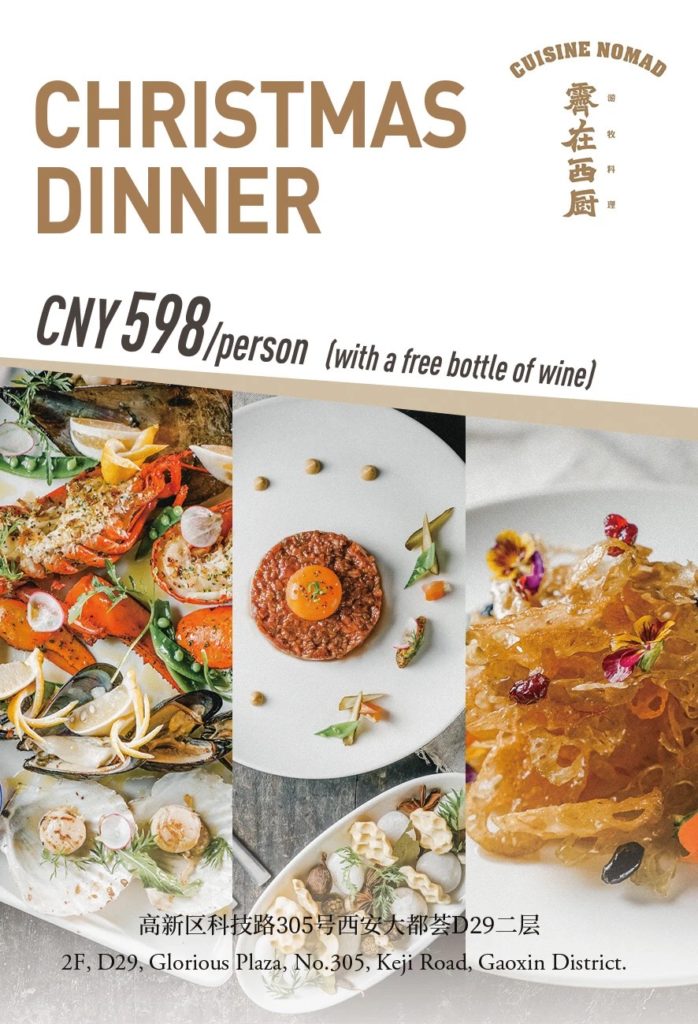 Food Exchange @ Novotel
12.24: Christmas Eve Dinner


Xi'an Kitchen @ The Ritz-Carlton Xi'an
December 24: Christmas Eve Dinner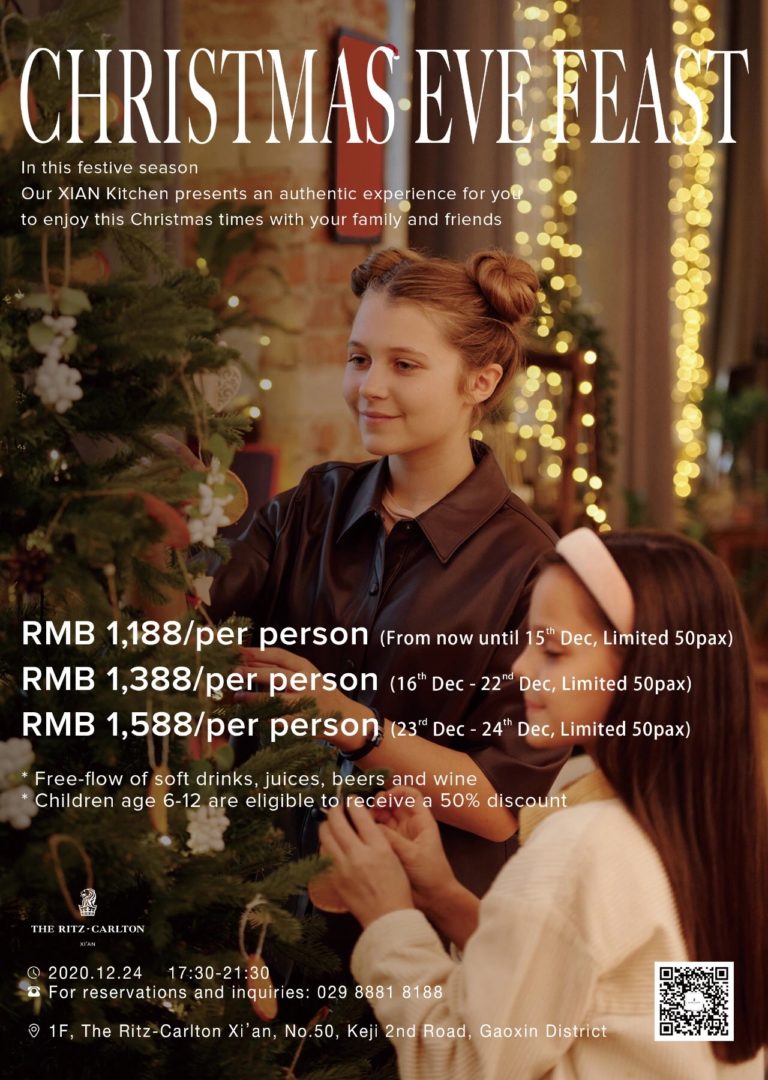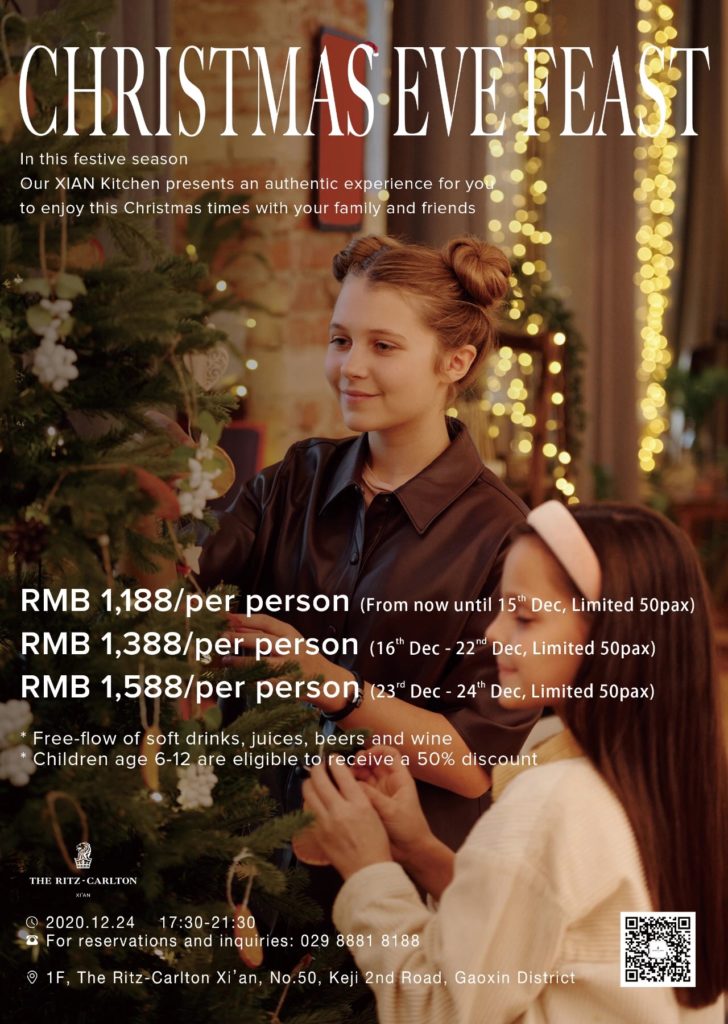 Wei @ The W Hotel
12.24: X'Mas Feast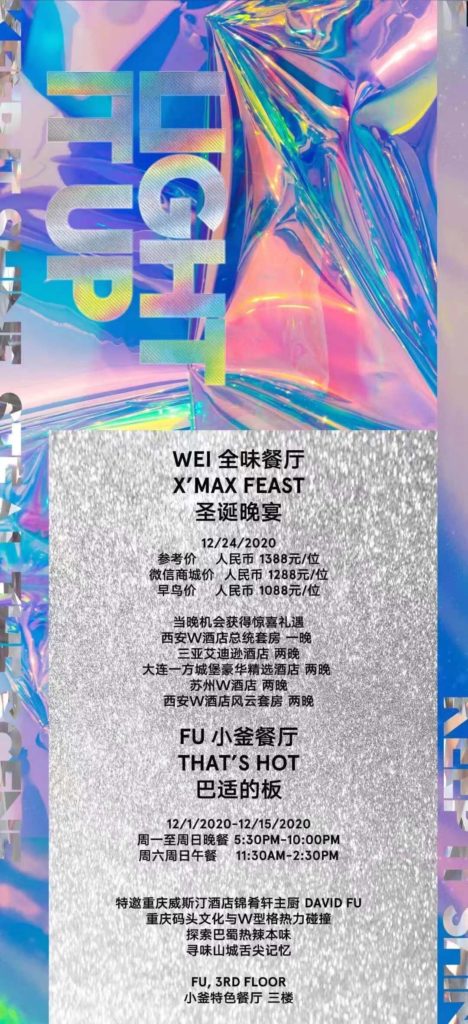 The Westin
12.24: Christmas Eve Dinner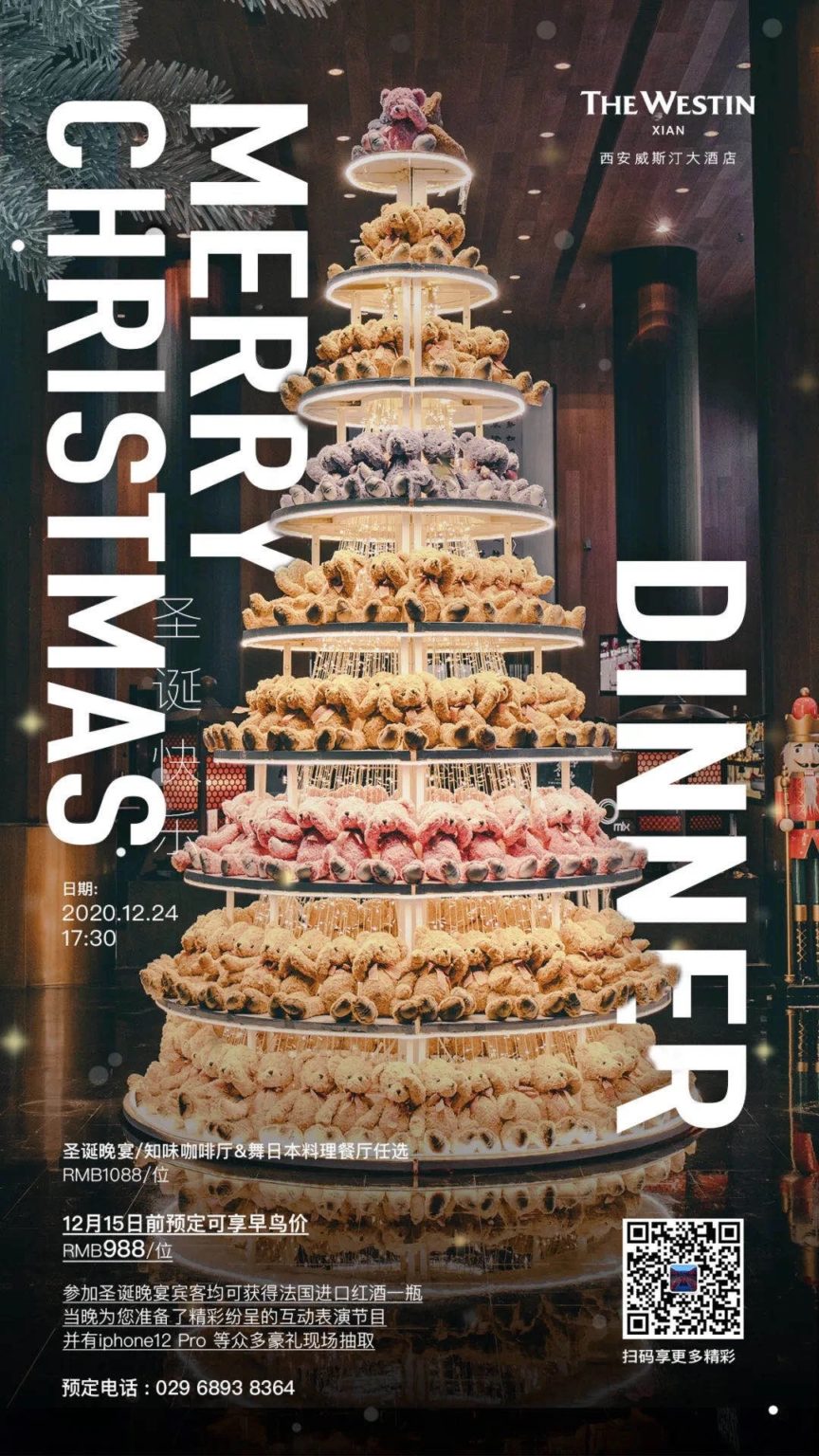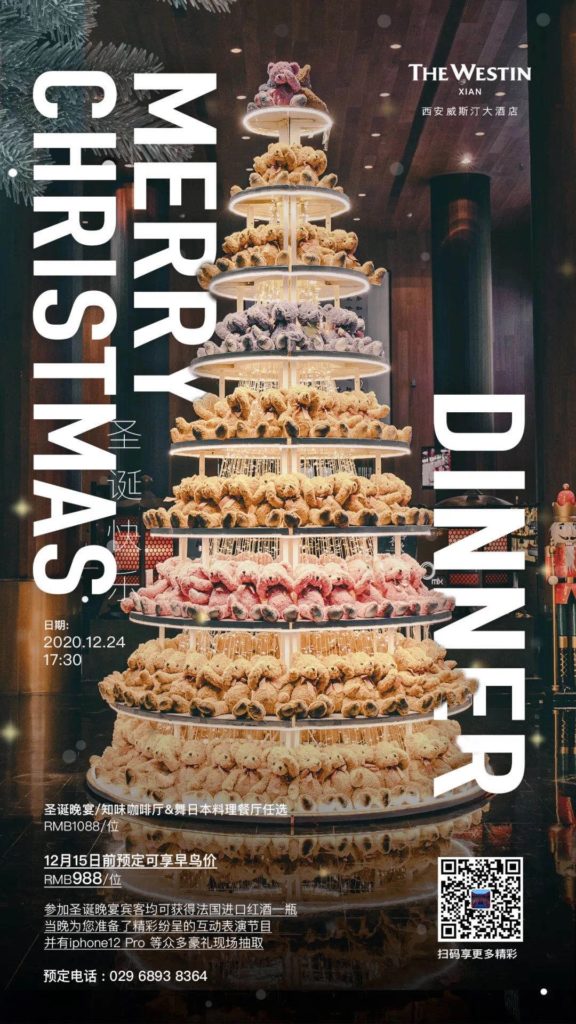 Le Meridien Xi'an
12.24 & 12.25: Christmas Dinner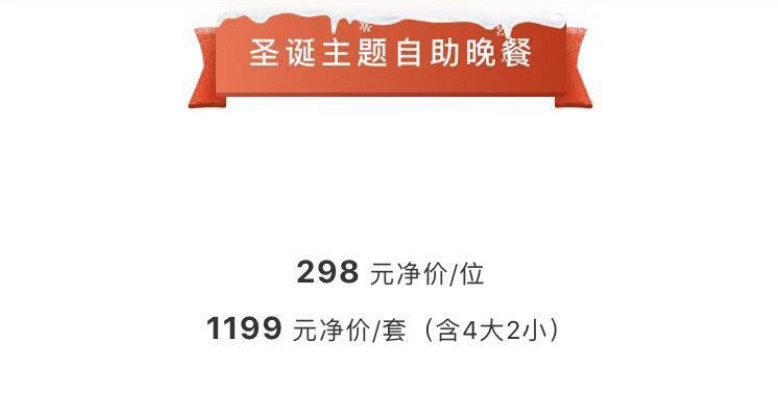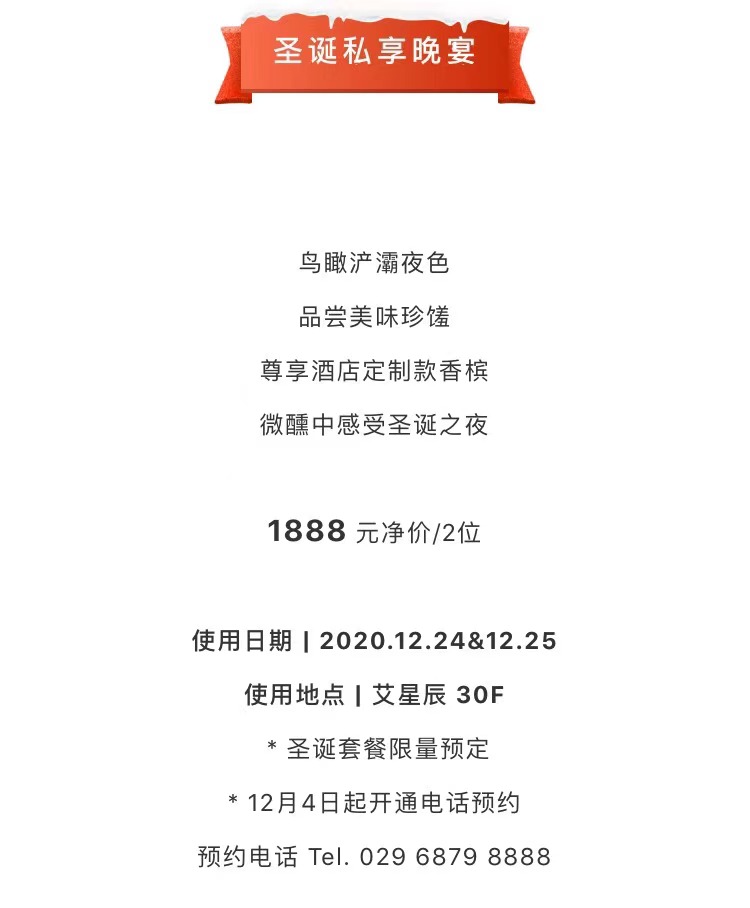 Club MIAMI 
12.24: Open The Chapter of Christmas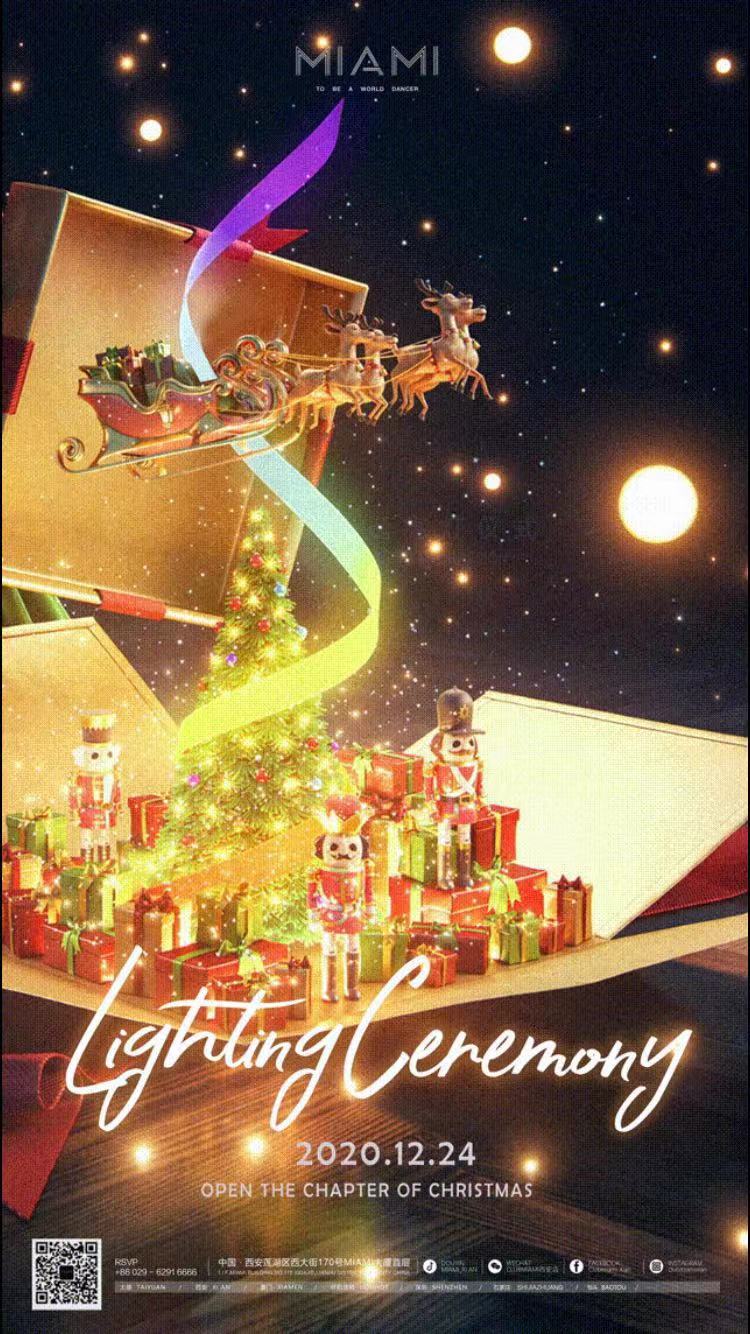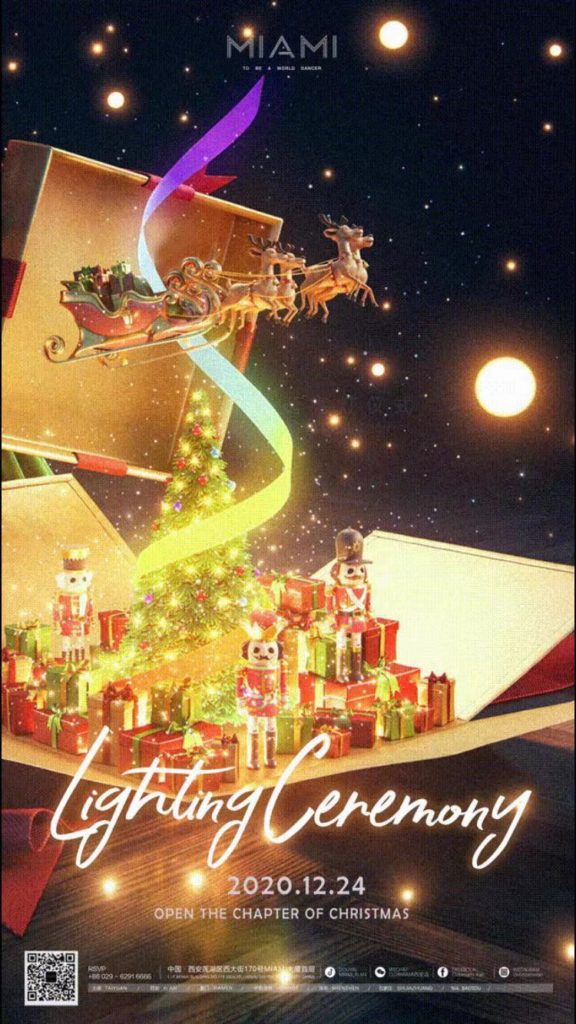 JAR, Joy And Release
​12.24: JAR Xmas Eve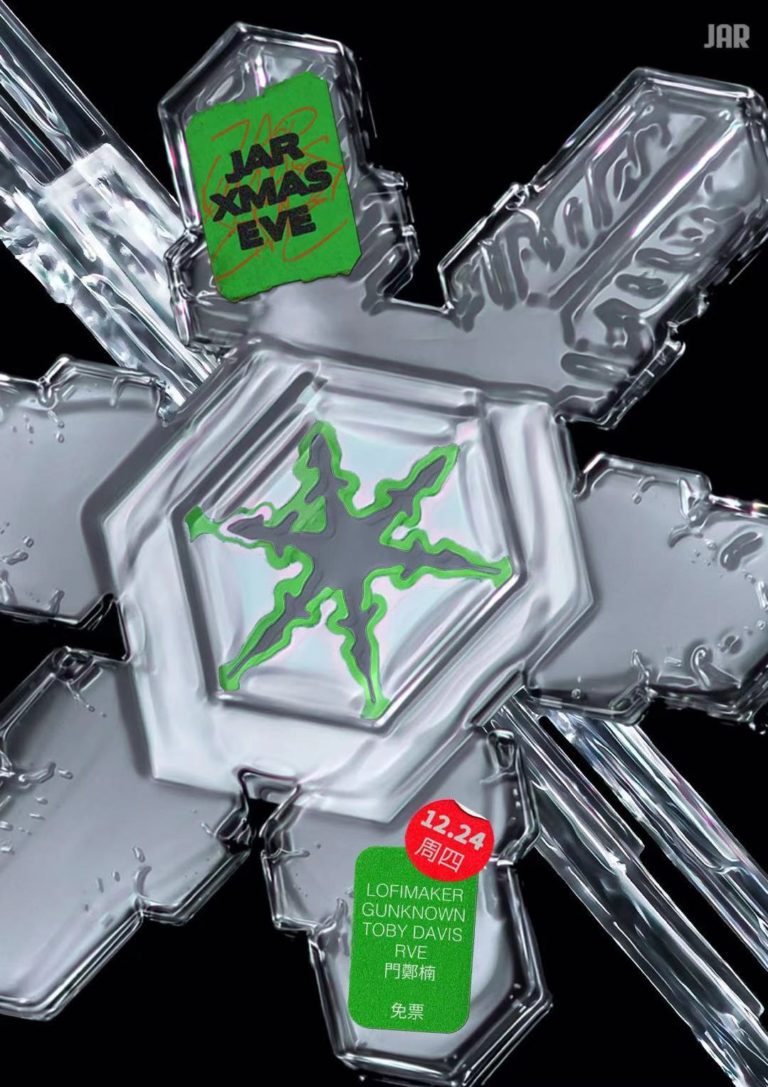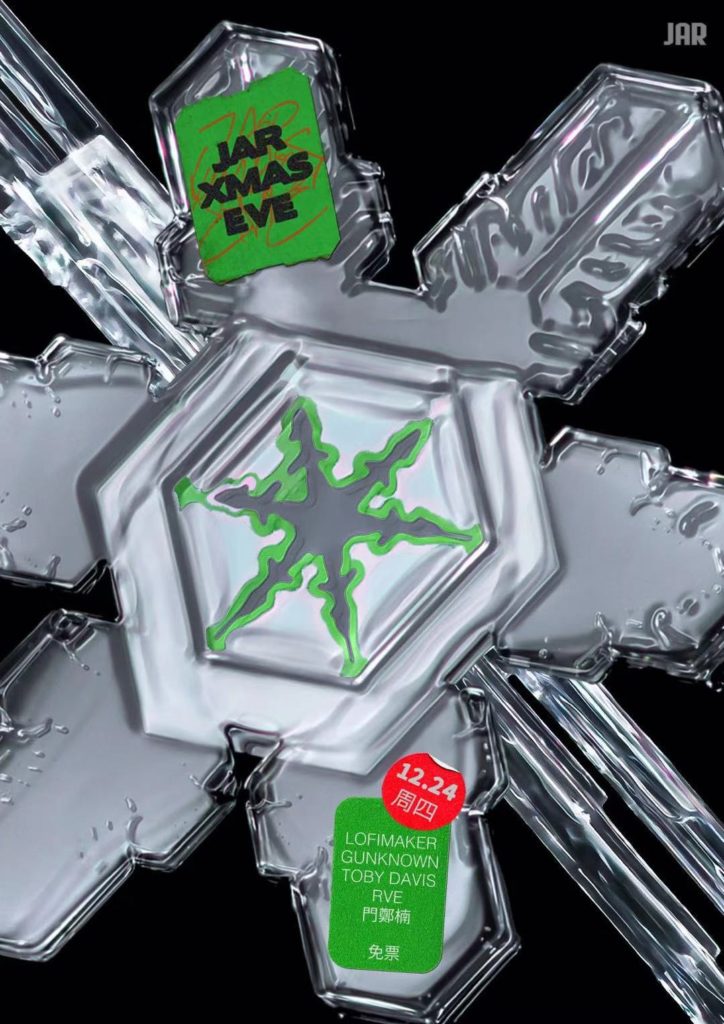 The Craic Irish Pub
12.24: Disco Karaoke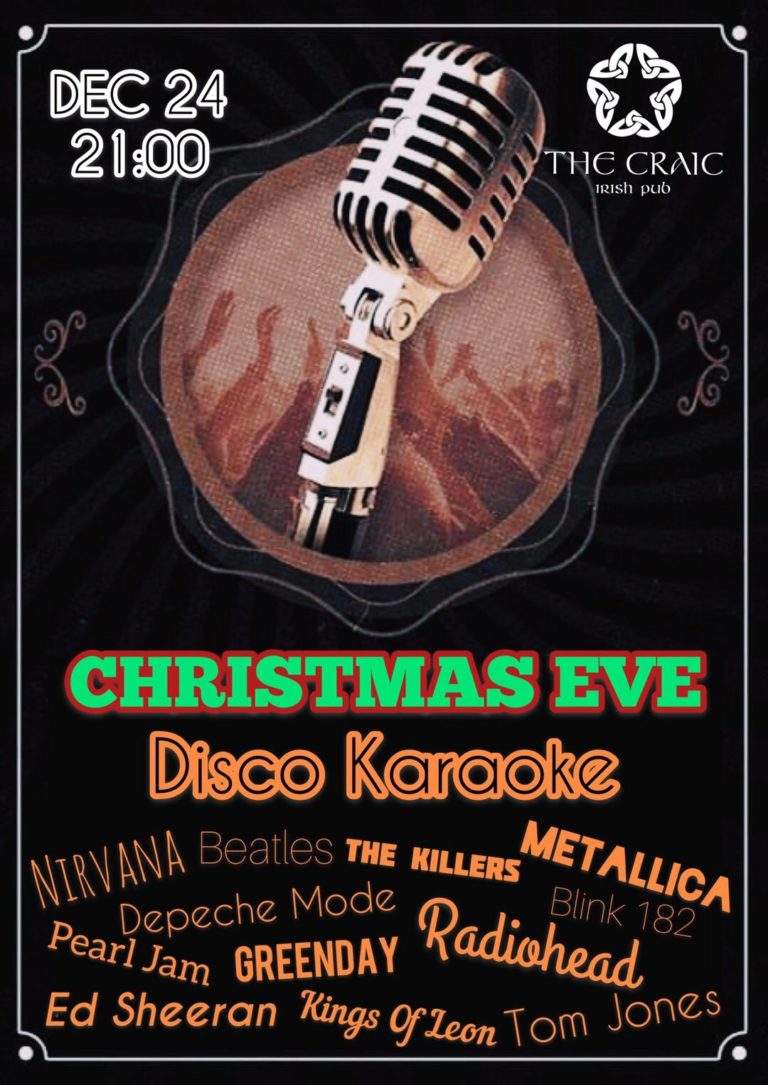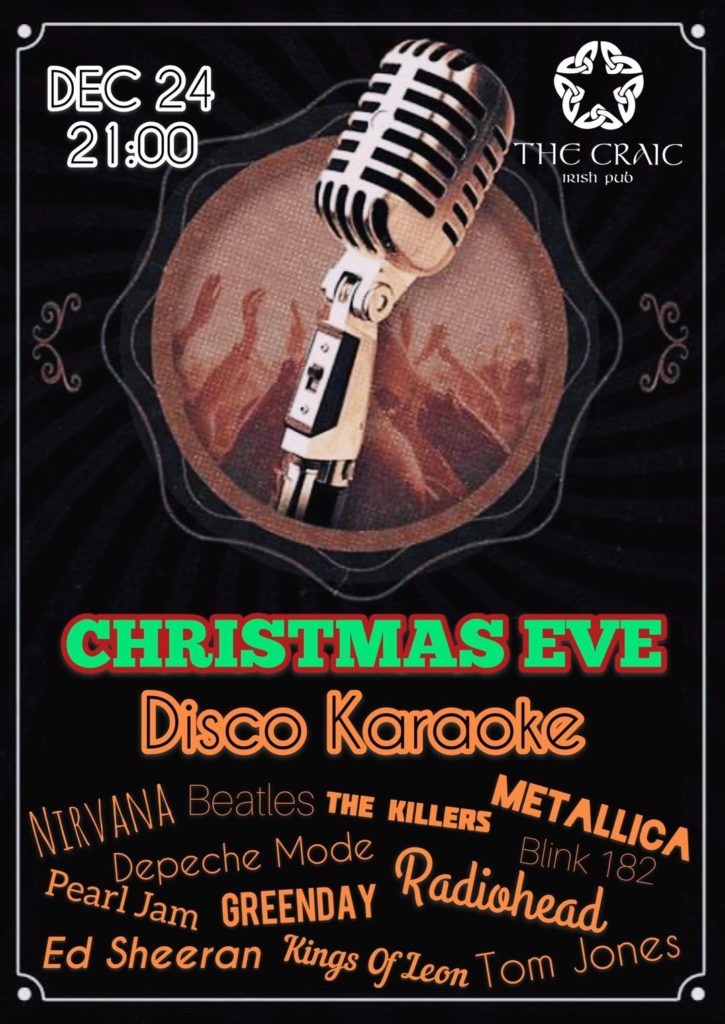 PARK QIN
12.24 & 12.25: Merry Christmas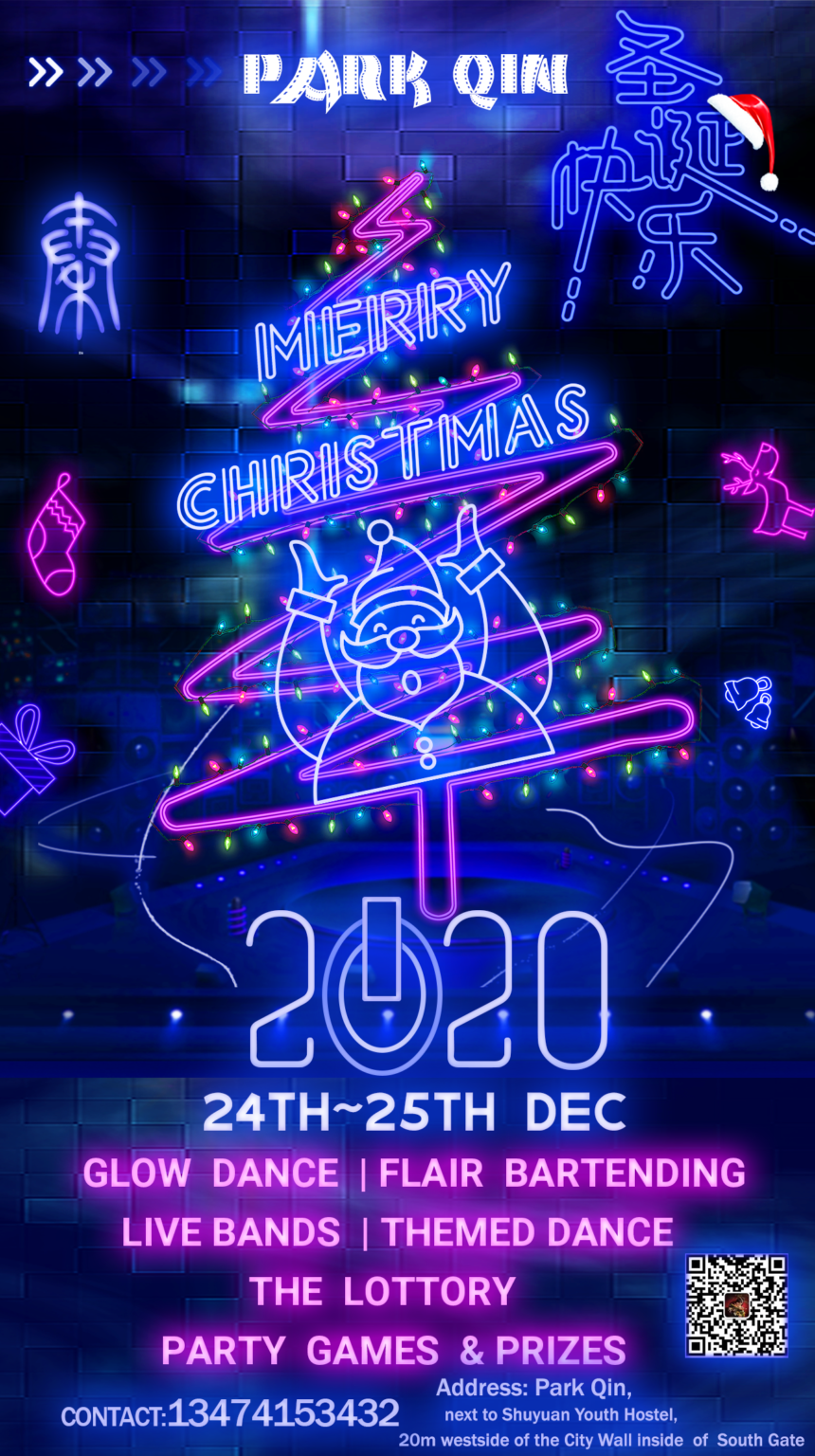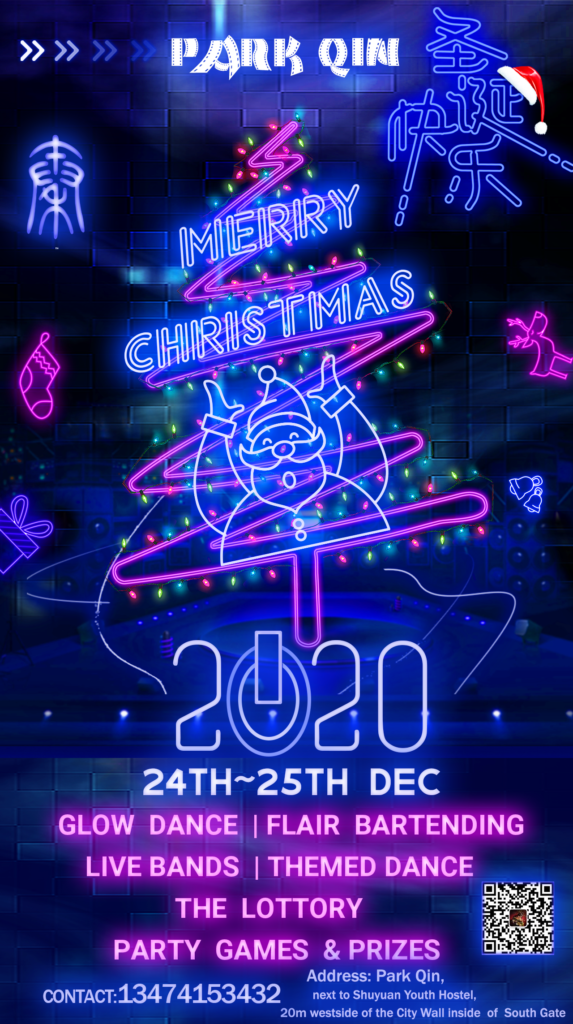 Tribe Latin Bar
12.24: Christmas Eve Buffet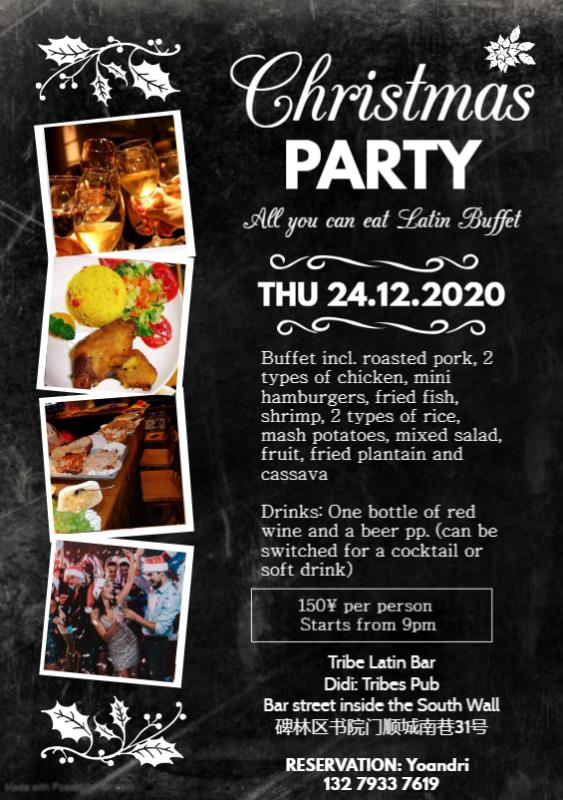 How about A Children's Event?🧒👦
Drama Fun's First Salon Event
December 20th & 23th: Clay Art & Baking