Good news! Metro Line 6, which will run southwest to northeast, is planned to be completed and put into trial operation by the end of 2020! The first batch of "sky blue" trains have arrived in Xi'an on May 13. Currently, the first phase of metro line 6 is undergoing the "commissioning phase"…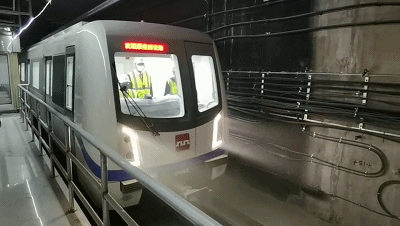 Line 6 is known as "sky blue" because of its blue-ribbon print on the train body. On the inside, you'll find light purple seats and floors. The courtesy seats are bright yellow. The armrests have also been improved, and the LCD screen has been moved from above the doorway to directly above the middle of the seats.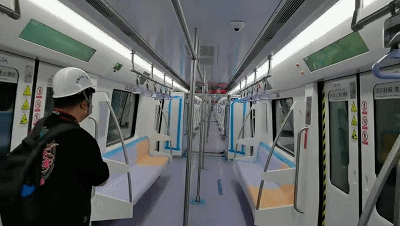 It is reported that the first phase of line 6 has 2 trains, which will eventually grow to 25.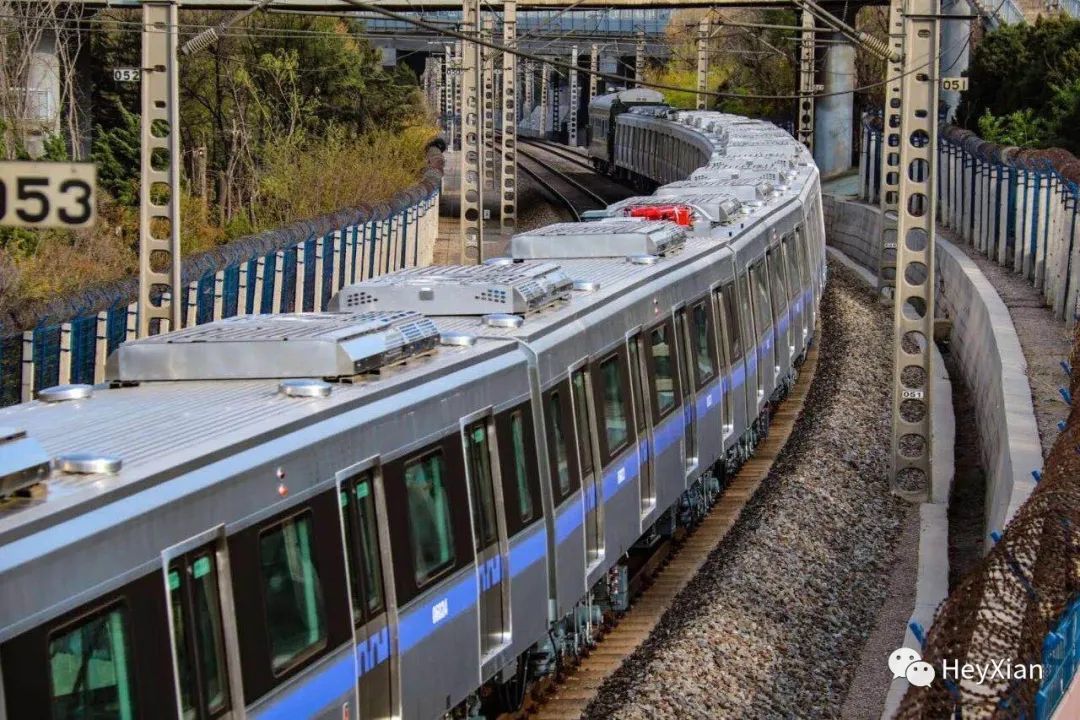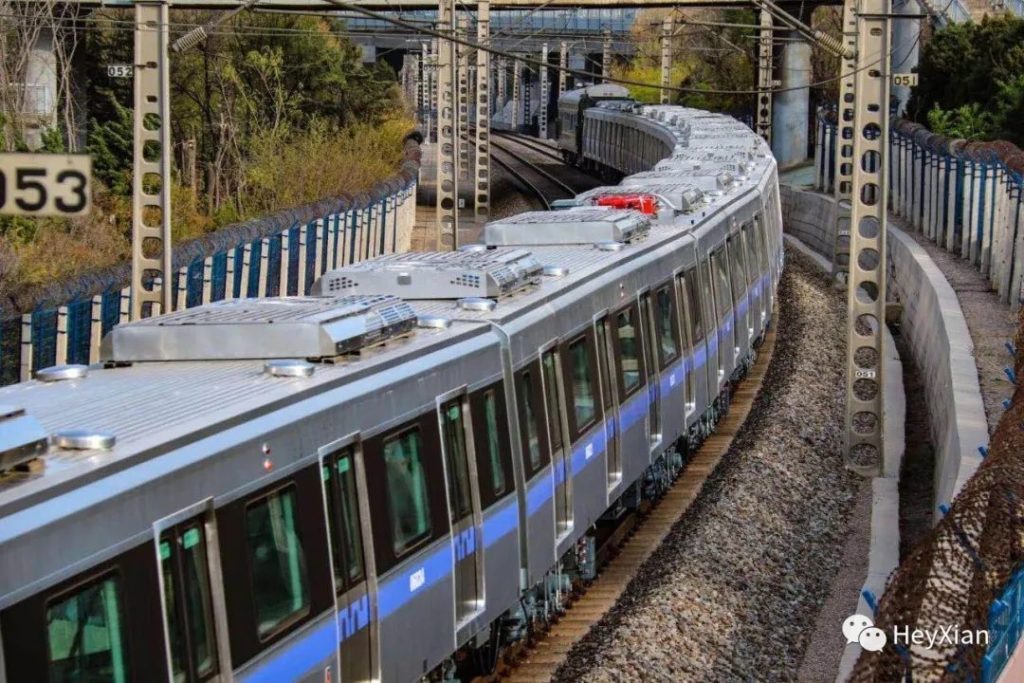 With the train capacity of 1,460 passengers, (although it can carry a load of 2,062 passengers), with 256 seated. The train can go 80 kilometers per hour, with average speeds higher than 38 kilometers per hour. And if you were wondering… the vehicle's service life is 30 years…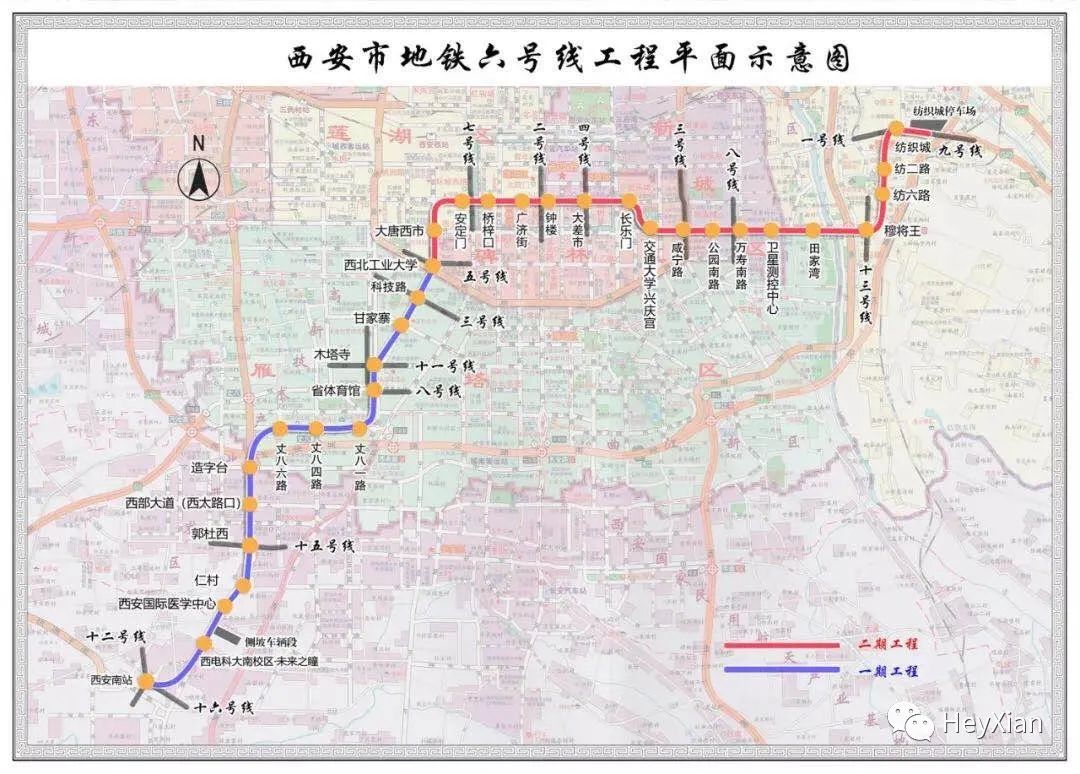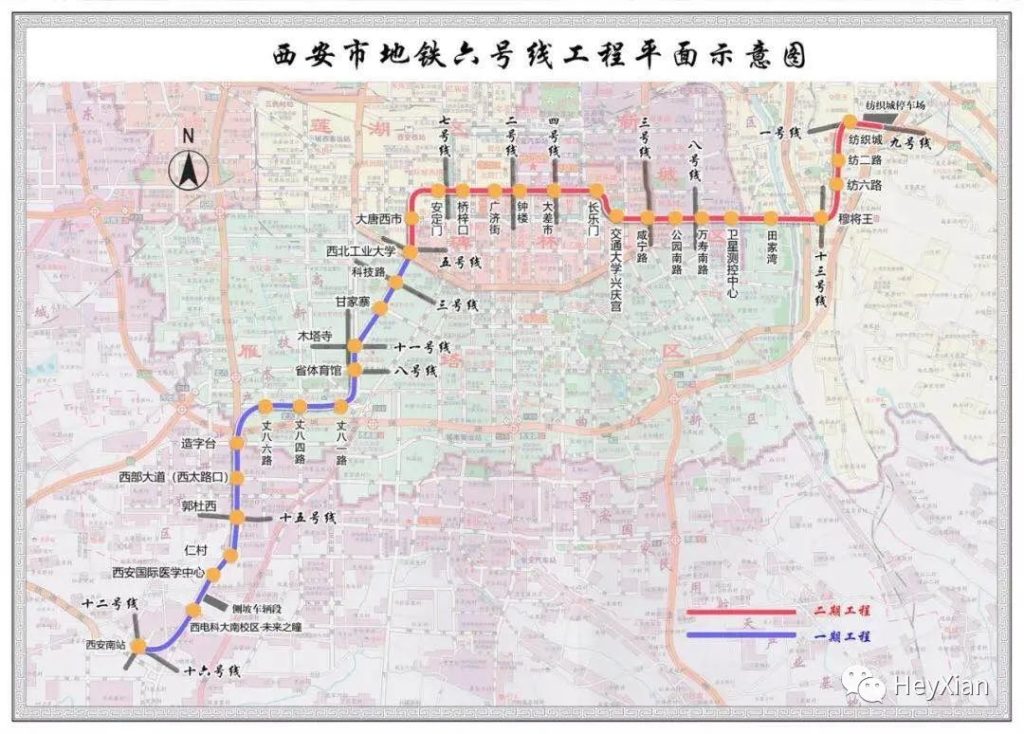 This line will run from South Railway Station and Fangzhicheng Station, traveling through 32 stations, covering 39.6 kilometers (25 miles). The first phase is underlined in purple on the map above is from South Railway Station to Northwestern Polytechnical University (NWPU), passing by Xi'an International Medical Center, Xibu Avenue, Zhangba 1st Road and Keji Road, etc. The second phase is underlined in red from Fengqing Road to Fangzhicheng will open in late 2021, passing by Bell Tower, Dachaishi etc.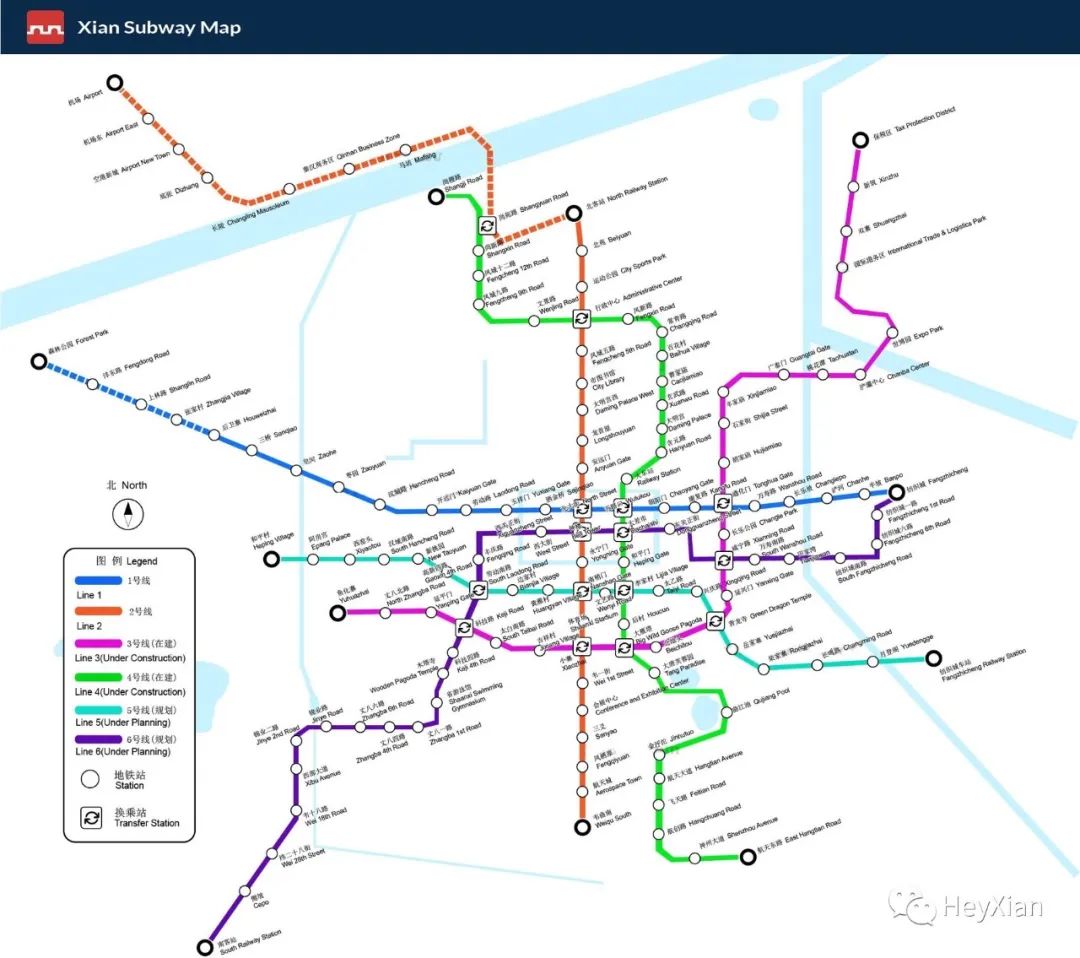 BTW, if you're curious why the construction of the Xi'an metro is taking so long, you should check out our "Why The Metro Is Taking So Long?" article.
Sources: 西安发布,悦西安,西安地铁。