​Incredible LED screens in Xi'an has been going viral around the world !
Xi'an
西派国樾 CITYPARK
Xi'an Software New City, Hi-Tech District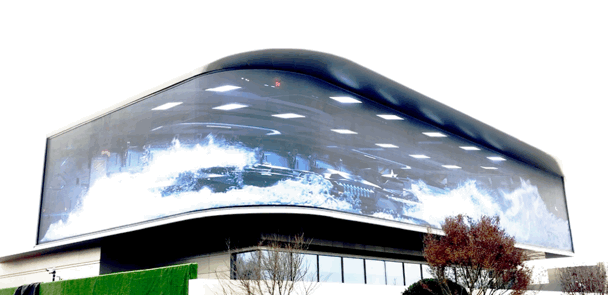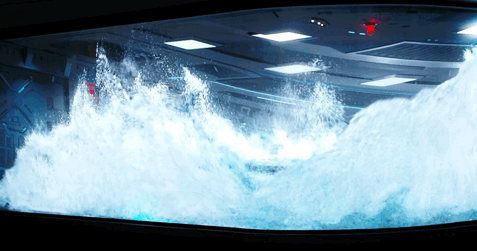 This so-called stereoview 3D technology isn't new – these tricks of the eyes can be traced back to the Renaissance, where three-dimensional pictures were seen from a fixed angle in some paintings on the roof of churches.
所谓的裸眼3D技术,最早可追溯到文艺复兴时期,一些教堂顶上的画作,从固定的角度即可看到立体的画面。
即使是慢动作,倾泻的海浪也不违和。让人从2D图像中看出3D的"震撼"。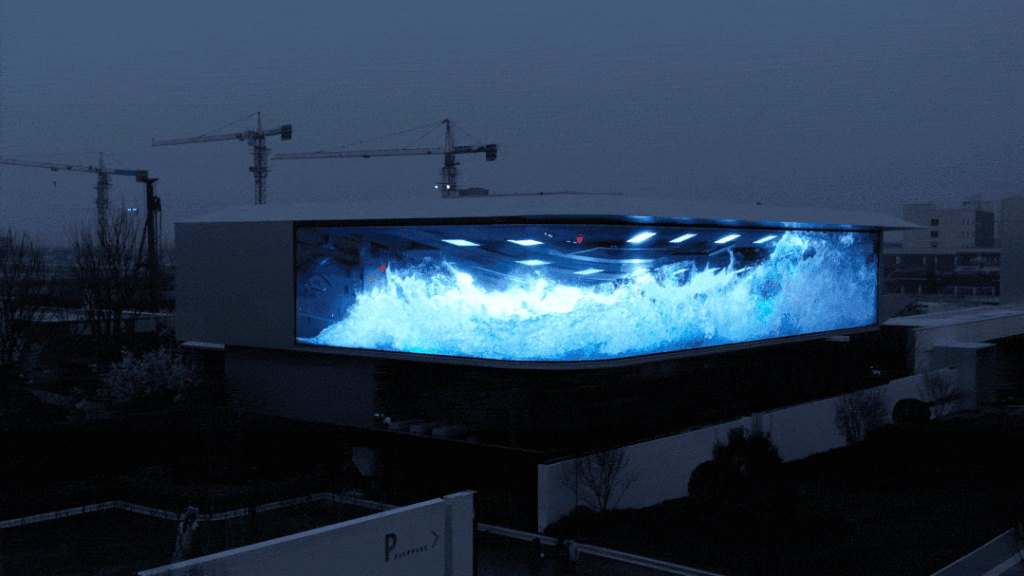 This 3D stereoview super screen is about 300 square meters in size, with a total of nearly 20 million pixels, which is close to the size of a basketball court.
西安这块裸眼3D超级屏幕大小约300平方米,屏体总像素近2000万,接近一个篮球场大小。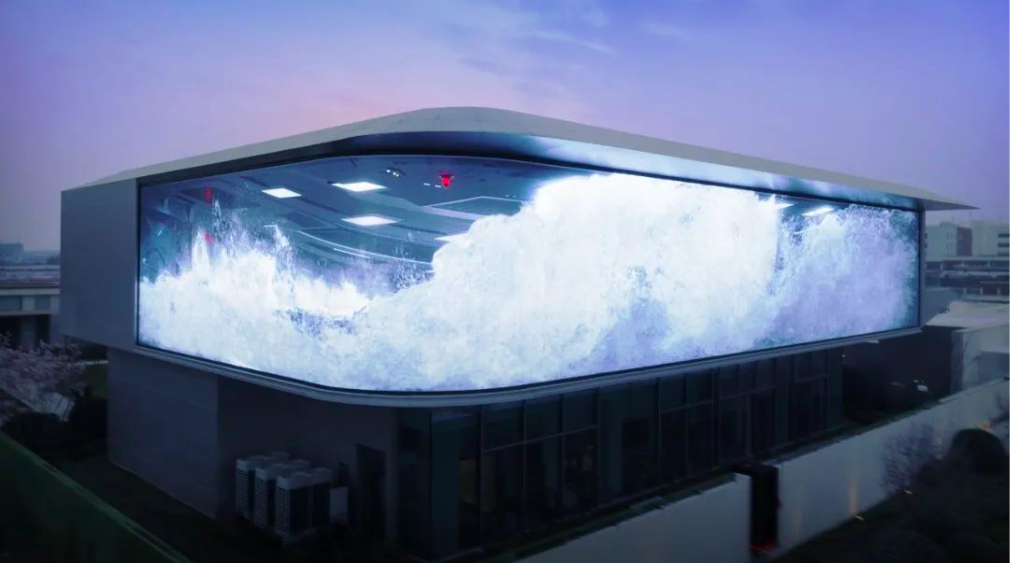 The whole screen adjusts its brightness automatically according to the sun's movement throughout the day, preventing it from causing discomfort pedestrians eyes walking through.
整块屏幕都会根据太阳的移动而自动调节亮度,以防对外来过往的行人、车辆造成视觉上的不便。The artwork displayed on the Xi'an screen is designed by top global visual effect creation company; Dans Digital who has been awarded with Mobius Awards and London International Awards!
而播放的创意视觉3D内容,由曾获得过莫比国际广告奖、LIA伦敦国际广告奖等国际权威奖项的全球顶尖视效创意公司「点石数码」提供。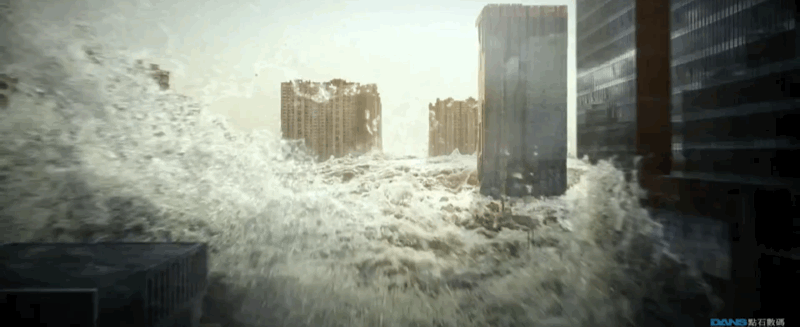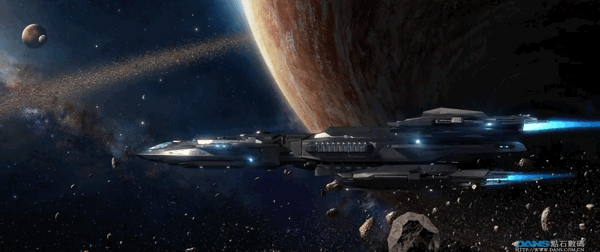 To make this all happen, complex algorithms must be calculated – which takes over a month for the numbers to be crunched. This means that every single second is extremely expensive – but that's the price of mind-blowing visual effects!

为更好地呈现裸眼3D的巨浪效果,仅针对真实物理动态的解算,就需要计算机一个半月不眠不休的工作。达到如此震撼的视觉效果,每一秒都是在烧钱!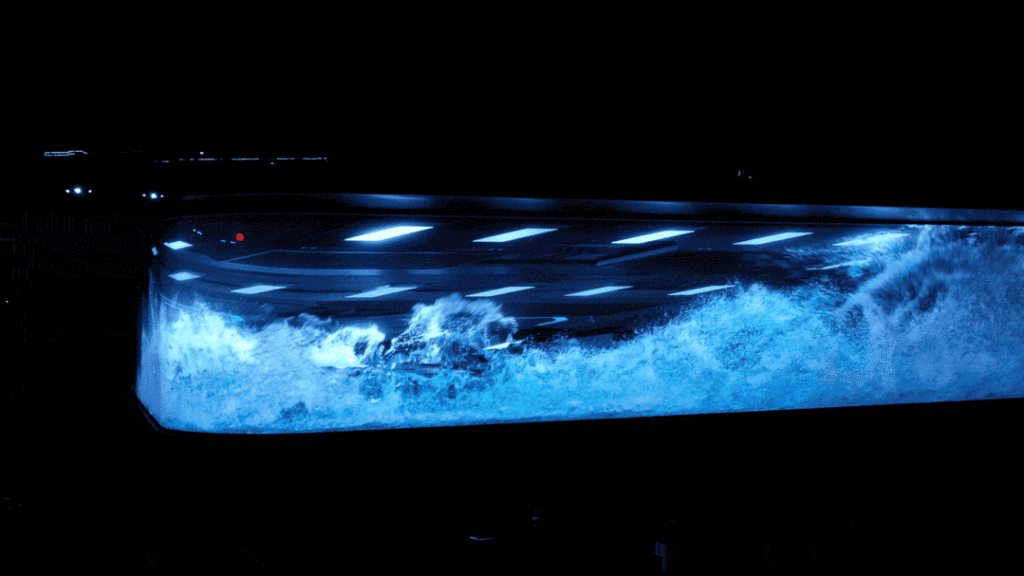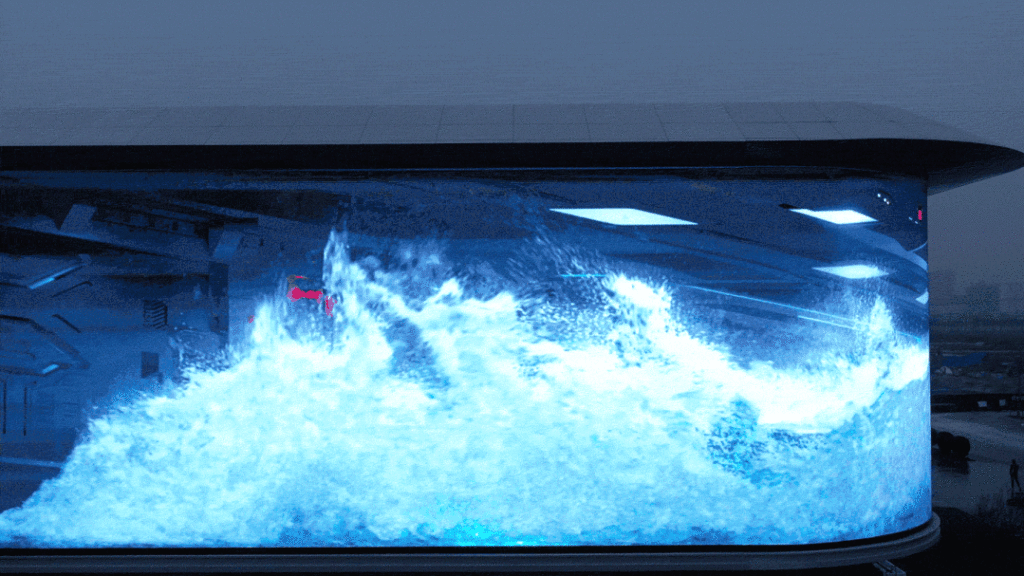 This is the first 3D super screen in northwest region, is not only a super cool site for selfies, but also is calling card for Xi'an. It offcially opened on December 12, and can be visited at any time!

可以说,这面西北首块裸眼3D超级屏,不仅成为一个炫酷打卡点,更能成为西安市的又一张名片。12.12正式开放,目前随时都能参观打卡!
Address:
Crossing of Tiangu Second Road and Yunshui Second Road, High-tech Software New City, Xi'an City
西安高新软件新城天谷二路与云水二路交汇处